*Bourbon Culture is reader-supported. When you buy through links on our site, we may earn an affiliate commission.
Normally, I'd start out a review with a sentence like "you probably already know a lot about Redemption by now," but it occurred to me that I didn't know that much myself. I've seen it on the shelves in one form or another as long as I've been into whiskey.
But there was little information available about this bottle I'm reviewing today. I took to Google to see what I could find about it and was surprised at how thin the results were. There are some very good reviews out there that describe the experience of tasting it, but none that dove into details about how the producer even had access to something this old.
To this day I have yet to see an MGP rye whiskey be bottled at 18 years old that is available to the public. There are plenty of Canadian brands that reach that mark and Michter's bottles a true unicorn every now and then known as Michter's 25 Year Old Rye, but rye whiskey from Indiana is almost unheard of.
At the time of this writing, the oldest one I've seen available to the public in the last couple years has been a lone 15 year old single barrel that Nelson Bros rolled out with last year for $250.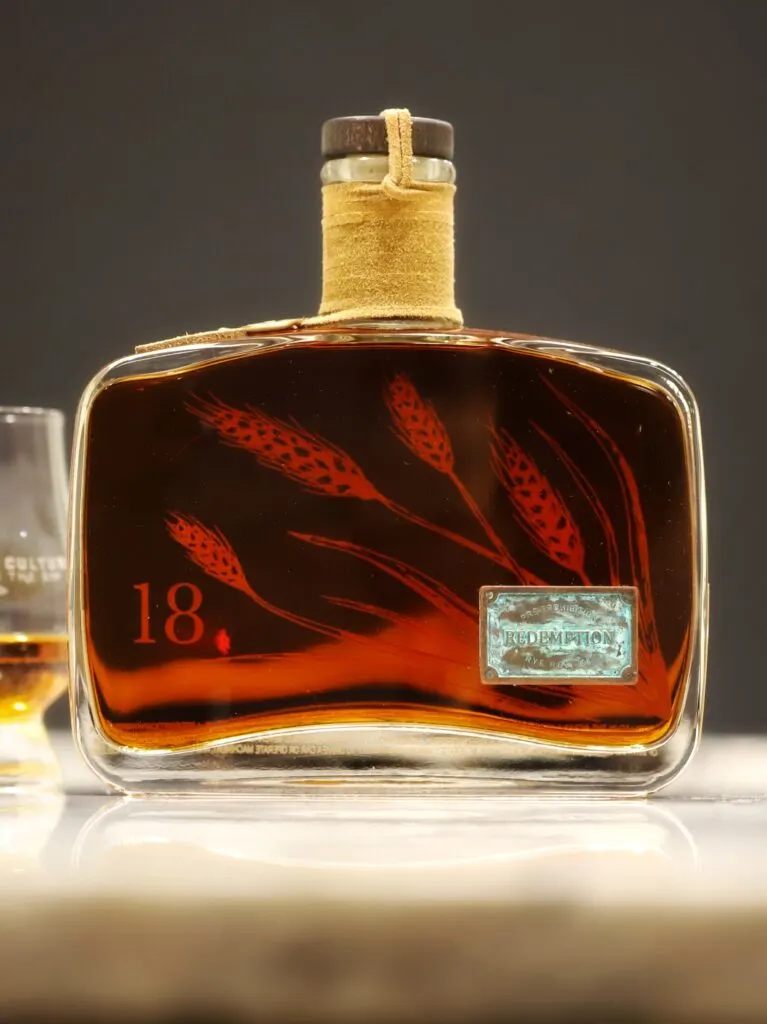 Origins of Redemption 18 Year
To find out more about the origins of this barrel, I reached out to a friend who helps me with all of my MGP questions. The answers I received were pretty sparse because they said that the digital cataloguing system MGP uses for barrels was initiated after those barrels were sold.
For reference, Redemption 18 Year Rye went on sale in 2017 from barrels that were filled in 1998 (when the company was still part of Seagram's). The digital cataloguing system was implemented sometime in 2014 or 2015. That means that Redemption purchased the barrels at least a couple years before they were bottled. Knowing this information led to more questions than answers.
So I reached out to a few people who may know the backstory on this. I even reached out to Chuck Cowdery who was pleasant to talk to but didn't know much about them. His best guess was they had been sold to an NDP early on, then were sold back to MGP at a later date, then sold to Redemption.
This game of "barrel hot-potato" sounded reasonable enough because a lot of distilleries have been known to buy back their barrels if the original customer isn't using them (rumor has it that Dickel is buying back as many old barrels of theirs as they can these days).
But when I was trying to write this review, I still didn't feel like I had anything new or interesting to say about this bottle. That's when I decided to go all-out and message one of the original founders of Redemption: Dave Schmier. Much to my surprise, he answered back and went into detail about not only Redemption 18, but Redemption's early days. The story goes something like this.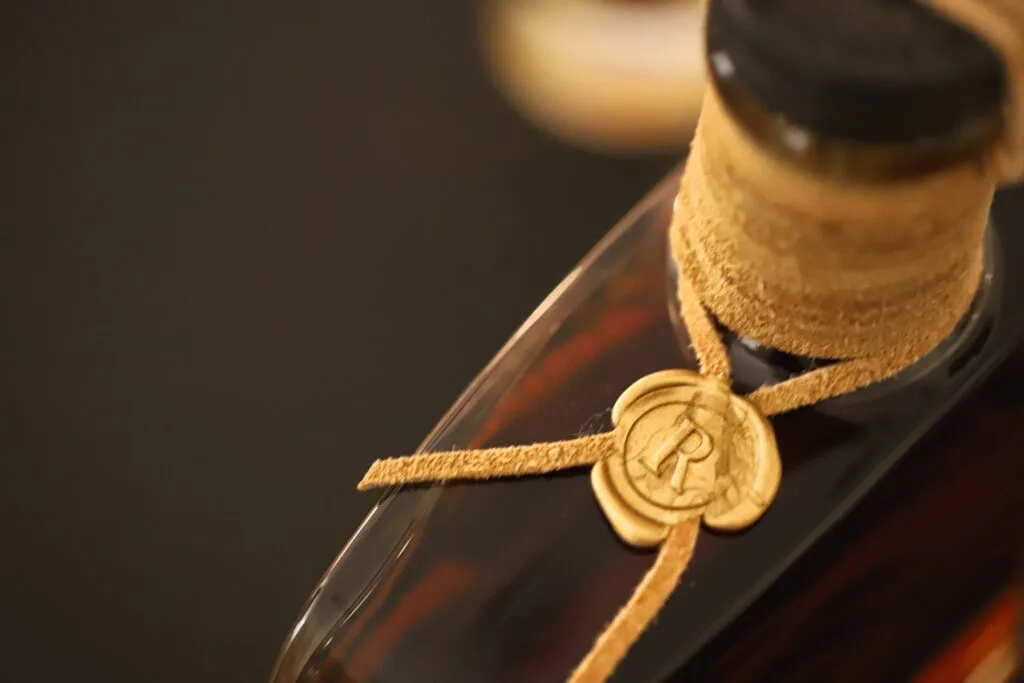 Dave Schmier and his business partner Mike Kanbar founded the Redemption brand in 2009. They had no plans on building a distillery, just sourcing and bottling great bourbon and rye. After tasting the bourbon and rye whiskey from Indiana, they knew that this was the type of whiskey they wanted to bottle. Buying barrels from MGP was easier to do back then than it is now.
Back then, they sent a request for a price quote to the great Perry Ford at MGP. He sent back some quotes for a couple hundred barrels at various price points. The prices in 2011-2012 seemed expensive to the duo at this time, but buying in bulk was how they would make a profit. So they requested samples and the weights of each barrel in an effort to try and weed out ones that didn't taste good or short barrels that would result in less bottles being produced.
Perry was MGP's legendary salesman (see my write-up here for more info on him) who was responsible for selling barrels to the various non-distiller producers at the time. He didn't want to deal with the hassle of collecting samples and barrel weights (time is money!), so he returned Dave and Mike's offer back to them one hour later with the deal of a lifetime: if you buy this Lot of 100 barrels right now, sight unseen, then I'll offer you this incredibly low price. Dave and Mike decided to roll the dice and empty their bank accounts to finance the purchase and eagerly awaited delivery.
As the barrels rolled into their warehouse in Bardstown, Kentucky, they began to examine the recipes and dates on each barrel. Much to their surprise, they found out the Lot contained four barrels of bourbon that were distilled in 1978, one barrel of rye whiskey that was aged an incredible 30 years and about 20 barrels of rye whiskey that were 13 years old.
You may know by now that the 30+ year old bourbon in those four barrels eventually turned into Redemption "Ancients" 36 Year Old Bourbon. When Dave and Mike dumped the contents of those barrels, it resulted in only about 5 gallons of liquid combined.
It was vatted in 2014 but sold in 2017. As for the 30 year old barrel of rye whiskey, Dave and Mike decided to see if they could sell it and use the money to buy more new-make rye whiskey from MGP.
They ended up finding a whiskey group in Switzerland who paid a generous sum to get the barrel. And while Dave did not tell me the name of the group, I can't help but wonder if it's EBRA – short for European Bourbon Rye Association – which is based out of Zurich. EBRA has been bottling up some really unique casks for years now that make you scratch your head and wonder "how did a Swiss group get their hands on that?!"
As for the rye whiskey that would eventually end up in Redemption 18 Year, Dave and Mike stored the barrels on site and waited for the perfect opportunity to bottle it. In 2015, the Deutsch Family (which own many wine makers to include Josh and Yellow Tail) approached them for a buyout.
The condition was that Mike and Dave stay on the payroll for a bit longer to guide the brand. This resulted in the Redemption "Ancients" collection to be postponed for release until 2017.
By that time, the 95/5 rye whiskey inside of those 20 barrels reached 18 years old. The glassware and packaging for "The Ancients" was supposed to be unique and eye-catching and indeed, it was. Wax, leather and corroded copper nameplates all adorn the unique rectangular bottle shape.
For the 18 year old rye whiskey, a special placard listing the specs was placed inside. It reads that there were only 1800 bottles produced in this one-time release. Interestingly, the Redemption Website contradicts this information by listing that only 600 bottles were produced.
And while Dave didni't give me an answer on which number was the legitimate one, 600 bottles from 20 barrels would result in each barrel averaging an incredible 89% evaporation rate whereas 1800 bottles from 20 barrels would mean that each barrel averaged about 66% evaporation rate. Both numbers seem conceivable, but I'm inclined to believe that there were 1800 bottles produced instead of 600.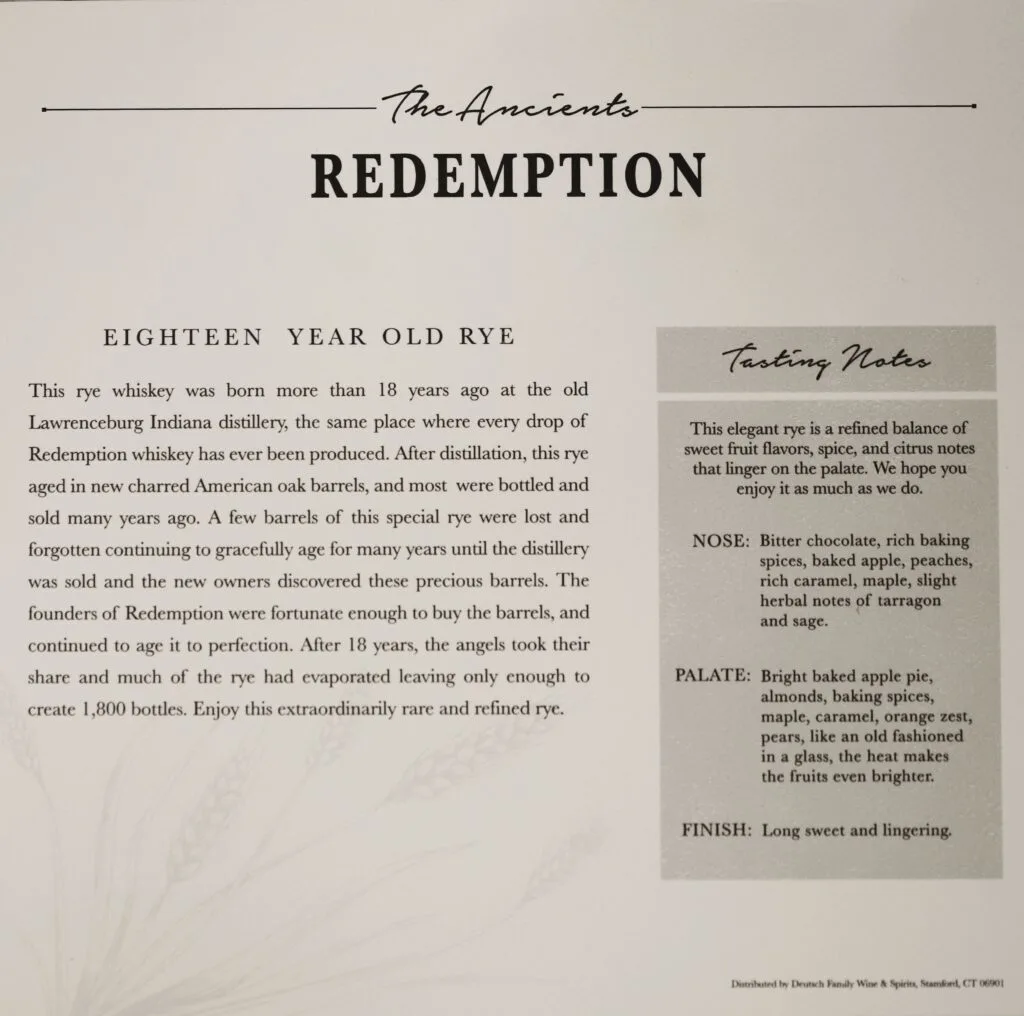 Coming in at 109.9 proof (which would be the barrel proof when it was all combined), this is some of the oldest rye whiskey I've had the pleasure of tasting. And while I've got the chance to experience this three separate times, I have decided to use the tasting notes that I required when I was given this blind over a year ago. I believe you'll be able to more accurately see the feelings I was having tasting something that I knew was special, but didn't know what it was until the very end.
Tasting Notes
Nose: My first thought when I smelled this was just how much age can be detected in the liquid from a single sniff. The nose is incredibly rich and pungent. Scents of Christmastime gingerbread houses, toasted orange peel and syrupy raisins punch me in the nose.
The oak wood scent is intoxicating, like they scooped up the entire insides of the barrel along with it for the ride. Additional scents of melted Peppermint Stick ice cream can be found, simultaneously offering spice and sweets. I'm unsure if this was aged in a toasted barrel, but it has a distinct almost "marshmallow" scent to it. I slowly begin to pick up vanilla bean halfway through the session, but at this point, it's just showing off.
Palate: Old, old, old. This whole dram reeks of age. There's flavors of cinnamon, roasted chestnuts, seasoned oak and dried fig. Every flavor is dark and beckoning. The gingerbread note carries over with loads of sassafras and Girl Scouts Thin Mints cookies. Every flavor is complimentary. Nothing is fighting for attention. This is a flawless whiskey.
Finish: It's unbelievable that so much sweetness can accompany so much oak. The Thin Mints vibe continues while notes of Rolo's and candy canes linger. Creme de Menthe and even a touch of Hazelnut Liqueur are both present. Of course the wood is out of this world, but it's helped by some really deep and rich tobacco notes. The finish goes on forever which makes you question when it's time to take another sip because the last one isn't done showing off yet.
Score: 10/10
There's no doubt in my mind that I have just experienced the best rye whiskey I've ever tasted. Everything was perfect, nothing was out of place. It had all of the flavors and scents that I expect when I drink a rye whiskey and all of the aged characteristics I would expect with this much age.
The sweetness is just as balanced as the supporting flavors and scents. And while I wouldn't say there were any surprises, the real surprise is just how fantastic it turned out after 18 years in new oak. The only part of this whiskey that makes me sad is that I may never again experience something this good again. What a shame.
Final Thoughts
Redemption 18 Year Rye is a strange bottle to track the history of. For sure, it was a spendy bottle when it was released. That much age will do something to a product like this. These were either $250 or $400 when they were new (My Magic 8 Ball couldn't give me a clear answer). The secondary market reached $600 before the pandemic and is now easily over $1500 these days.
That's a lot of dough to shell out to own your own bottle. But the whiskey inside is just so fantastic and may never be recreated. I can say with certainty the timeframe that it was produced in makes it that much more special.
There may be barrels setting in warehouses right now whose owners plan on aging them for this long, but were they made by the legendary Larry Ebersold? Do they have the pedigree that came with distillation in 1998 back when whiskeymaking was less chaotic? I can't answer that for you, but I can say this. If you have the money and if you have the resources to find this bottle, then by all means do it.
It's one that few can rival and will take your breath away when you drink it. It's truly one of a kind.
Featured Products
Description:

The Aged & Ore Neat Traveler is a complete travel kit for spirits. We combined our widely praised Neat Glass with one of our 3oz Flight Bottles and housed them together in a custom EVA travel case. Perfect for a night away with your favorite pour. The tie
Description:

The Aged & Ore Bottle Flight is a premium set of 4 custom silicone wrapped glass bottles designed to transport and share samples of your favorite spirits. The flight bottles come in a custom EVA travel case that fits perfectly in any small bag. An Aged &
Description:

This Bundle combines two of our crowd favorite products, creating the ultimate travel bundle to bring along your favorite spirits and glassware. Bundle Includes: Neat Traveler (Gray) Bottle Flight (Gray) Note: This bundle is only available in gray and col
*Bourbon Culture is reader-supported. When you buy through links on our site, we may earn an affiliate commission.