*Bourbon Culture is reader-supported. When you buy through links on our site, we may earn an affiliate commission.
Old Forester President's Choice was brought back to life in 2018 to mark the opening of Old Forester's new distillery/tourist center in downtown Louisville. This label was once used by George Garvin Brown II as a means to randomly give to employees to show them his appreciation. There was a short period in the late 60's/early 70's that "President's Choice" was even sold commercially but that ended shortly after Brown II's death. Since he had personally picked all of the barrels that carried his title, it was decided that Campbell Brown (Brown Forman's current president) would also have the final say on which barrels were selected for the relaunch of this iconic label.
Old Forester President's Choice Single Barrel Bourbon
President's Choice doesn't have any official release timeline, but it's generally true that there are about 4 single barrel releases each year starting in 2018. Since these are single barrels, the stats differ between each one. They are all a minimum of 6 years old (or "summers" as the label states) although some have been upwards of 8 years old and they're all bottled at barrel proof. President's Choice joined King of Kentucky and Woodford Reserve Batch Proof (all first released in 2018) as the first bottlings of Kentucky bourbon from Brown Forman's Kentucky distilleries to be bottled at barrel proof. This is significant because for years Old Forester seemed to stand by the notion that they were a maker of bourbon for gentlemen and that gentlemen did not drink their bourbon at barrel proof. That made them one of the last major distilleries in Kentucky to release a barrel proof product under their own name.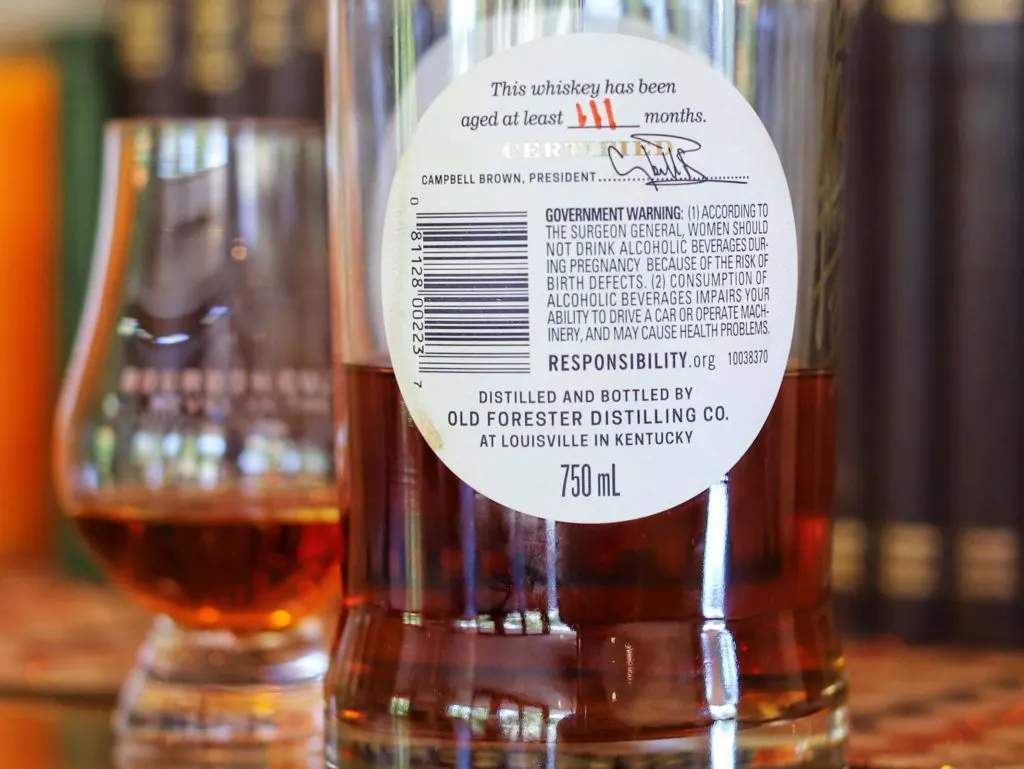 According to Jackie Zykan, Campbell Brown does not roam around his own warehouses tasting through each barrel to find a special one. Instead, he has her select a large batch and brings him samples to taste through for the final say. Jackie would tag each barrel she was pulling a sample from inside of the warehouses so the workers would know which ones to pull when Campbell made his decision. Old Forester has 7 warehouses to select barrels from, so it wasn't like there was a shortage of barrels.
Now that Jackie is gone, the future of this label is up in the air. It shouldn't be a problem for a new person to step into her roll and select honey barrels from the warehouses, but I think a majority of enthusiasts will agree that Jackie had a knack for the best tasting ones. Until then, the releases are probably pre-picked for the next couple years or so, so we'll see what happens around 2024 with this program.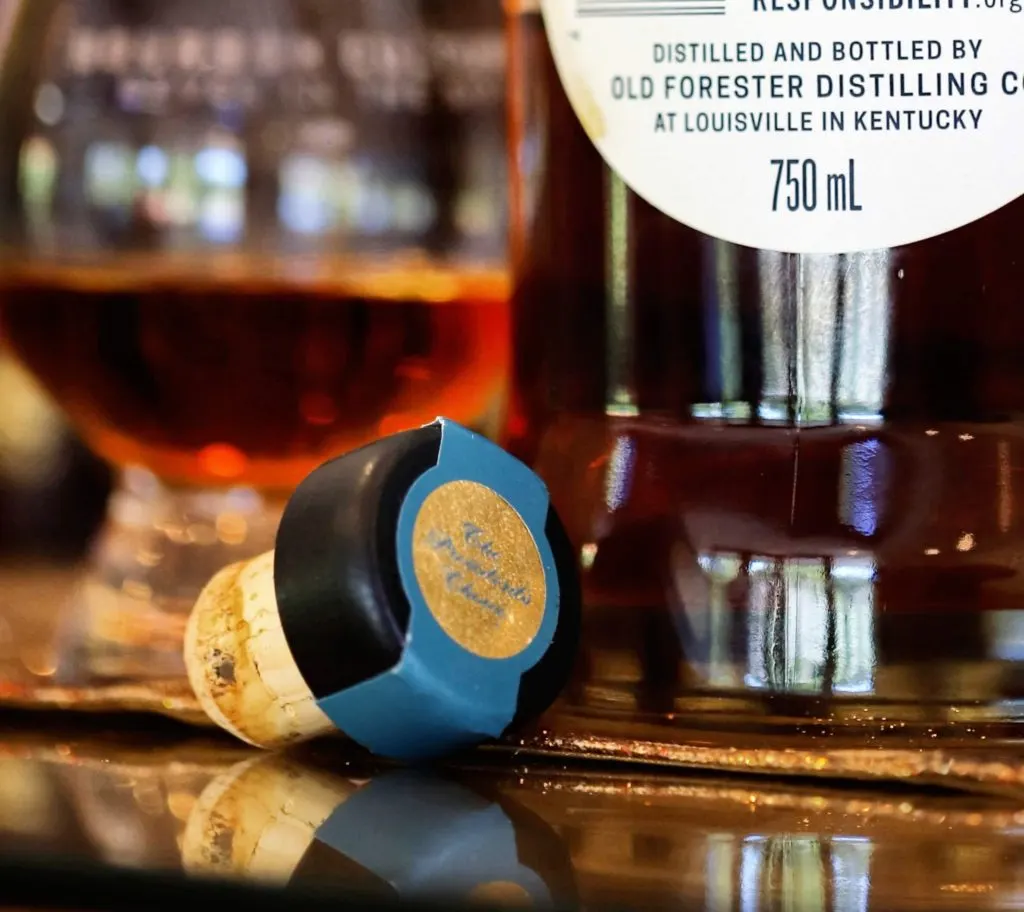 The bottle I'll be reviewing today says that it was aged for 8 summers and has a proof of 111.4. A previous bottle of President's Choice that I reviewed was one of the best Brown Forman products I had to that point. Can this bottle top it? I have very high hopes walking into this so let's see how it does. I sampled this neat in a glencairn.
Tasting Notes
Nose: Scents of chocolate chips cookies mix in nicely with oak and furniture polish. This is a great start and something I would expect to find in an Old Forester product. Nosing a little bit more brings out some fruit notes like fresh cut figs and toasted coconut. There is also some non-descript notes of those hard fruit candies from Grandma's candy bowl. Sweeter notes like brown sugar and charred marshmallow come through while the high-rye nature of the distillate makes itself known by way of peppermint candy cane scents.
Palate: The most dominant flavors on the palate come off as rye-forward (fennel seed and black licorice) and wood furniture polish. The strong rye flavors throw me for a loop because Old Forester products typically showcase more oak notes than anything. There are fruit flavors such as blood orange and lemon peel. Sweeter fruits like caramel apple and pineapple juice can also be found. The fruit has a hard time standing out because of the overload of dry, tannic flavors like stale tobacco, dry wood and cinnamon stick. The whole palate has lots of layers to it, but they don't seem to all belong.
Finish: The finish turns spicier than what I found on the palate. The dry notes remain with dry oak, tobacco and old, cracked leather. The chocolate turns "darker" (as in opposite of sweeter) but some honey shines through. The fruit notes have virtually disappeared. This leaves a taste in my mouth similar to a well-aged bourbon, but it misses some of the complexity of the palate.
Score: 8/10
For a Brown Forman product, this is still pretty good. It's about what I'd expect from a bottle of barrel strength Old Forester Single Barrel. Unfortunately it is not what I'd expect from a bottle of President's Choice. Compared to the other barrel I've had in the past (Barrel #004 which I rated as a 9.3/10), this one is a failure. I've given this to some of my friends and they all concurred that this just isn't remarkable enough to be wearing the title of President's Choice.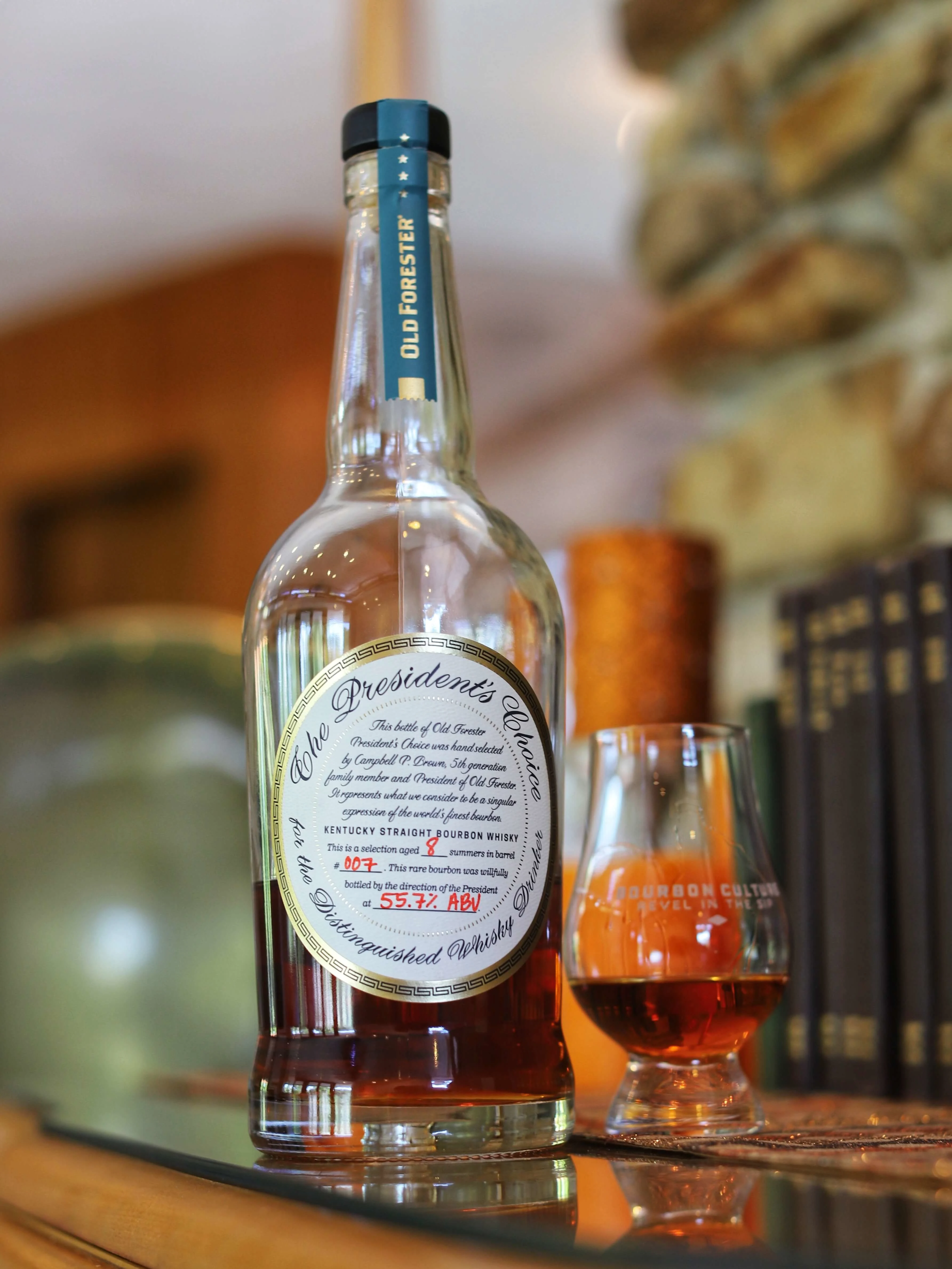 Final Thoughts
Secondary prices have slowly been climbing on these bottles (they're above $600 now), but after a barrel like this it gives me pause on if I should buy another one in the future. The worst part is that it's not like store picks where you can get a sample from the store owner before you buy it either. If you pick a bad one then there's nothing you can do about it. I would never turn one down for retail price (which I think is around $150) but very few people who own these bottles actually buy them at retail. I believe it's been said that the majority of these bottles used to get scooped up by businessmen who work nearby and would scramble over to the OF Distilling Co. to grab all of them up when they got a text alert from their contacts. Since then, I think Old Forester has remedied this by offering them randomly to the people who buy tickets to the guided tours. That makes it infinitely more fair but still makes this one of the harder "Kentucky-only" bottles to get.
In the meantime, if you find yourself unable to get your hands on a PC bottle or unwilling to spend the secondary prices for one, then here is my suggestion: just hunt down well-reviewed bottles of barrel proof Old Forester Single Barrels. Last year it seems as if the quality has gone way up on them as well as the age. For reference, I got a local single barrel here in Indianapolis that is supposedly 6 years old and above 130 proof. It is heads and shoulders above President's Choice Barrel #007 in flavor and was substantially cheaper. The best part is you should be able to find somebody to give you a sample first. As always my advice is to try before you buy but until more reviews get published on how the individual barrels taste, then that's going be the safer option.
Featured Products
Description:

The Aged & Ore Neat Traveler is a complete travel kit for spirits. We combined our widely praised Neat Glass with one of our 3oz Flight Bottles and housed them together in a custom EVA travel case. Perfect for a night away with your favorite pour. The tie
Description:

The Aged & Ore Bottle Flight is a premium set of 4 custom silicone wrapped glass bottles designed to transport and share samples of your favorite spirits. The flight bottles come in a custom EVA travel case that fits perfectly in any small bag. An Aged &
Description:

This Bundle combines two of our crowd favorite products, creating the ultimate travel bundle to bring along your favorite spirits and glassware. Bundle Includes: Neat Traveler (Gray) Bottle Flight (Gray) Note: This bundle is only available in gray and col
*Bourbon Culture is reader-supported. When you buy through links on our site, we may earn an affiliate commission.