*Bourbon Culture is reader-supported. When you buy through links on our site, we may earn an affiliate commission.
Old Bardstown is bottled by Willett distillery in Bardstown, Kentucky. The bourbon inside this bottle is not sourced from another distillery, instead, it is Willett's own juice and is meant to showcase the younger spectrum of what they're producing while the Willett Family Estate is meant to show off the older aged barrels. Willett has a lot of mashbills aging in their warehouses, but this one is thought to be 72% corn, 13% rye and 15% malted barley.
For reference, this is a fairly large amount of malted barley compared to others in the industry (5% is about average). Although you may be able to find Old Bardstown Bourbon in other states, the bottled-in-bond release you see here is only found in Kentucky.
Old Bardstown Bottled In Bond
It is an opinion that the difference between the two, aside from the 1 proof point difference, is that regular Old Bardstown blends in some barrels that haven't quite reached 4 years old. But Old Bardstown BiB is assuredly all 4 years old or more. Sometime in late 2018, Old Bardstown BiB lost it's gold screw on cap in favor of a black screw on cap.
It may be one man's opinion, but this cheapens the look of what I considered to be a somewhat classy looking lower-shelf bottle. The label apparently harkens back to a similar labeled product back in the 1940's. But what you're here for is how this tastes, so I have poured a sample neat and in a Glencairn.
Old Bardstown Tasting Notes
Nose: I find this nose to be uncommon from most bottled in bond bourbons in the Bardstown area. The aromas are light and grassy and much more rye forward than others, despite having roughly the same amount of rye content as Heaven Hill, Jim Beam and Barton products. The rye theme continues with notes of bubblegum and Red Hots candies. There is some nice sweet caramel scents to keep the nose needling towards the "sweet spectrum," but I may have been fooled into thinking this was a barely-legal Kentucky rye whiskey if I was smelling this blind.
Palate: For being only around four years old, there aren't many young traits on the palate. The rye profile is still very present here with some pine and floral notes and black pepper flakes. There are a lot of baking spices like cinnamon, nutmeg, clove and allspice which makes it one of the more complex BiB bourbons that I've encountered. There is also a slight creaminess that carries a nice wash of caramel sauce along with it that keeps the whole profile just right in terms of sweetness.
Finish: I'm still reminded of a rye whiskey with a long finish of mint, pine needles and rye spice. I'm really enjoying the York Peppermint Patty and Werther's Originals candy flavors on the end as well. This is a pretty satisfying way to end to a pretty satisfying bourbon.
Score: 6.8/10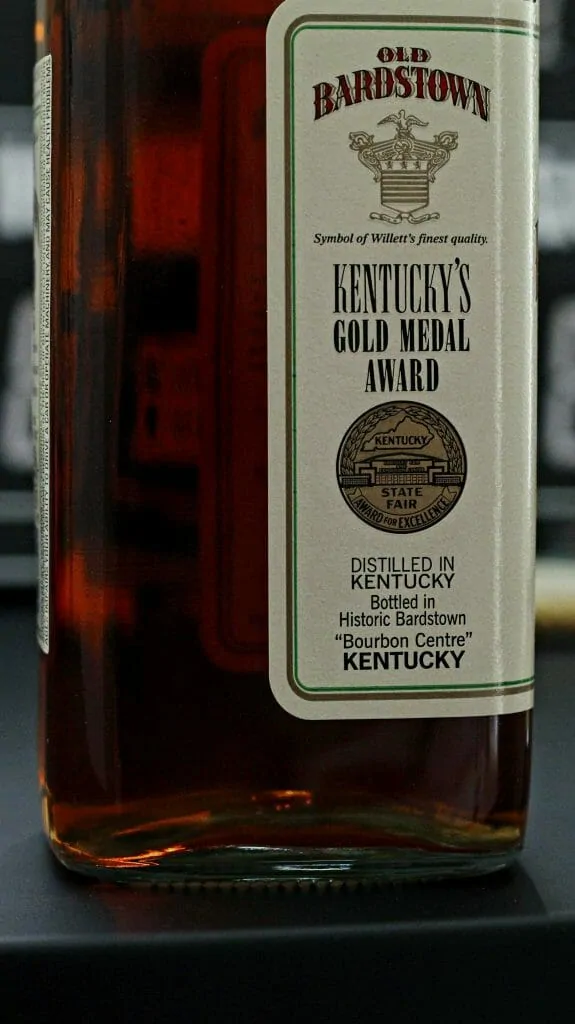 I am thoroughly impressed and happy with this bourbon. Although there are not many tannins to add depth, I still feel like this is a very layered bourbon for the age. The floral, spice and sweetness layers really make for a satisfying sip that gives your tongue and nose a lot to work with as you drink. If you're ever in Kentucky, looking for a bourbon that you can only get in that state, this should be at the top of your list, especially for the price.
Ratings Breakdown
1 | Disgusting | Drain pour (Example: Jeffers Creek)
2 | Poor | Forced myself to drink it
3 | Bad | Flawed (AD Laws 4 Grain BiB, Clyde Mays anything)
4 | Sub-par | Many things I'd rather have (Tincup 10 year)
5 | Good | Good, solid, ordinary (Larceny, Sazerac Rye)
6 | Very Good | Better than average (Buffalo Trace, OGD BiB)
7 | Great | Well above average (Old Ezra Barrel Proof, Old Weller Antique)
8 | Excellent | Exceptional (Michter's Barrel Proof Rye, Four Roses Barrel Strength)
9 | Incredible | Extraordinary (GTS, 13 Year MGP or Canadian Rye)
10 | Insurpassable | Nothing Else Comes Close (William Larue Weller)
Featured Products
Description:

The Aged & Ore Neat Traveler is a complete travel kit for spirits. We combined our widely praised Neat Glass with one of our 3oz Flight Bottles and housed them together in a custom EVA travel case. Perfect for a night away with your favorite pour. The tie
Description:

The Aged & Ore Bottle Flight is a premium set of 4 custom silicone wrapped glass bottles designed to transport and share samples of your favorite spirits. The flight bottles come in a custom EVA travel case that fits perfectly in any small bag. An Aged &
Description:

This Bundle combines two of our crowd favorite products, creating the ultimate travel bundle to bring along your favorite spirits and glassware. Bundle Includes: Neat Traveler (Gray) Bottle Flight (Gray) Note: This bundle is only available in gray and col
*Bourbon Culture is reader-supported. When you buy through links on our site, we may earn an affiliate commission.