*Bourbon Culture is reader-supported. When you buy through links on our site, we may earn an affiliate commission.
New Riff's strongest appeal these days centers around their eclectic variety of limited edition whiskies. They are concentrating on the use of specialty grains or unique distilling practices. They have also attracted legions of fans who get excited for things like this. The most attractive part is that New Riff (and most retailers) seem to avoid the trap of putting a giant pricetag on these bottles. This helps more of them get into the hands of enthusiasts which is always a positive thing.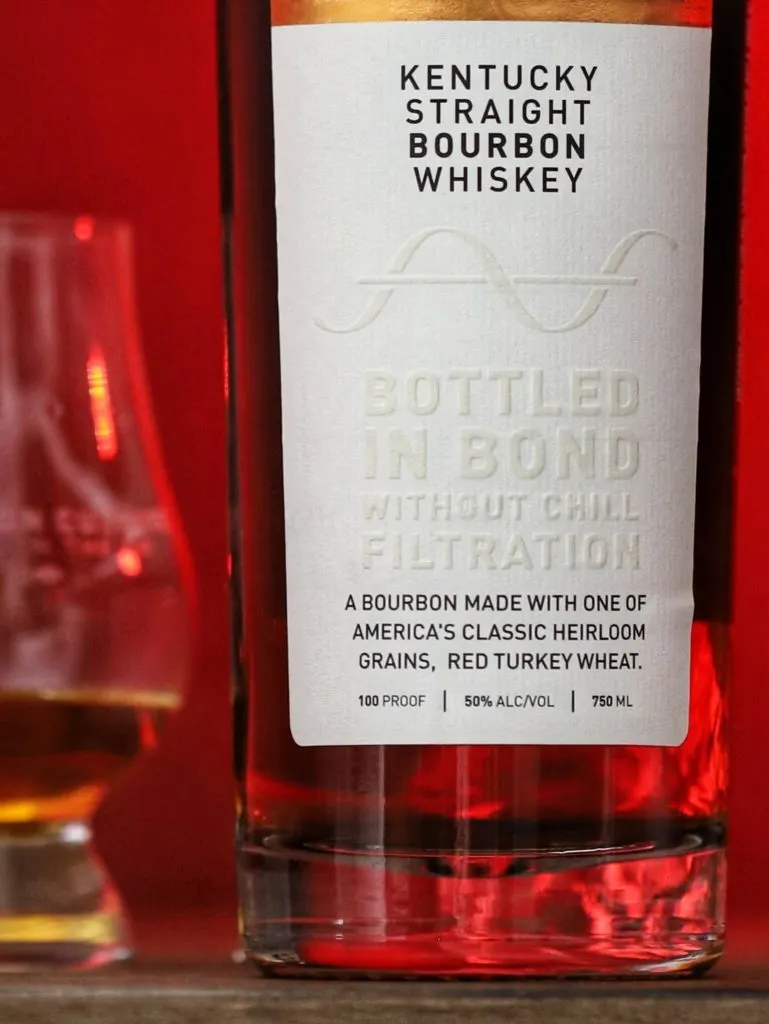 I've tried almost all of these special bottlings (with the exception of Maltster and Winter Whiskey) and have typically found them to be worth the money they are priced. I think of these special releases as a really good trailer before a movie. You don't mind watching it while you're waiting for the main attraction to start. By the way, if you don't know which "Main Attraction" I'm talking about, I'm alluding to New Riff's main lineup of bourbon and whiskey that they are purposefully holding onto until they reach 10 years old. That's why you can't currently find anything other than ~4 year old bottles on the shelves. Many of us are bracing ourselves in anticipation for something like MGP bourbon except it won't have any compromises to the distilling process. That's not a dig on MGP by any means, but Larry Ebersold was paid good money as a consultant to New Riff just to get his ideas on things he would've changed at MGP had the bean counters not stopped him.
Red Turkey Wheat finds its way into New Riff's newest release
So onto the bottle at hand. New Riff's newest venture is into the realm of a wheated bourbon. This is their second attempt into the world of wheated bourbon (the first one was a malted wheat bourbon). This time around, the wheat is not malted, but it is a special varietal that they claim is an old heirloom type favored by a growing number of craft bakeries today: Red Turkey Wheat.
It's probably a safe guess to say that not too many other distilleries are using this kind of wheat. In fact, most of the big distilleries do not even tell us what kind of wheat they're using with the exception of Maker's Mark who says they use soft red winter wheat. This red turkey wheat actually has a very cool backstory. It originally was carried overseas from Mennonite farmers living in Crimea in the late 1800's who wanted to escape forced Russian conscription. They ended up settling in the Kansas area and planting their wheat. This was *THE* wheat that earned Kansas the title of being the "Breadbasket of the United States" at the turn of the century. After the rise of industrialized farming in the US, this grain was almost completely ignored but has now started to make a comeback. Let's see what this grain does to New Riff's bourbon. I sampled this neat in a glencairn.
Tasting Notes
Nose: Sweet and soft scents like caramel and chocolate merge with cooked cherries and candied orange peel. There is a grainy scent, but it's more of fine milled flour rather than harsh bready notes. There's an earthy element that I find similar to cooked beets. That's one of the oddest scents that I have found in a whiskey in a long time.
Palate: The dry flavors on the first sip lead way to a mild astringency and cherry cough syrup. This does not taste 5 years old, unfortunately. The chocolate is bitter like baker's chocolate and there are small amounts of minerality. The minerality is not like Dickel whiskey, but instead more like a "Tang" flavored drink mix. I'm glad it does not have any notes I typically find with youthful wheated bourbon (like acetone or shoe polish), instead it's just a bitter, earthy and dry experience. Even the fruit notes seem like they have a dry element to them. Sweetness seems hard to come by on my tongue. If there is one fruit flavor that I can pick out, it's a flavor similar to fresh sliced apples, not the sweet caramelized kind.
Finish: Dry oak, stale cigar wrapper, burnt caramel and lemon juice. The finish declines in quality and doesn't leave behind too many memorable moments. If you like tannic and dry bourbon, this would be right up your alley.
Score: 5.3/10
The scent sets me up for a sweet, delicious experience that the palate just can't deliver. The flavor wasn't a total flop as it did hold my interest for a while as I searched for more fruit notes. But the whole sip comes off dry and earthy and it's honestly kind of sad to see it fall apart so quickly. I wanted to like a wheated bourbon from New Riff but this one hasn't finished doing its thing in the barrel and tastes like it was yanked too soon. New Riff Red Turkey Wheat shows us all that it's hard to get wheated bourbon right.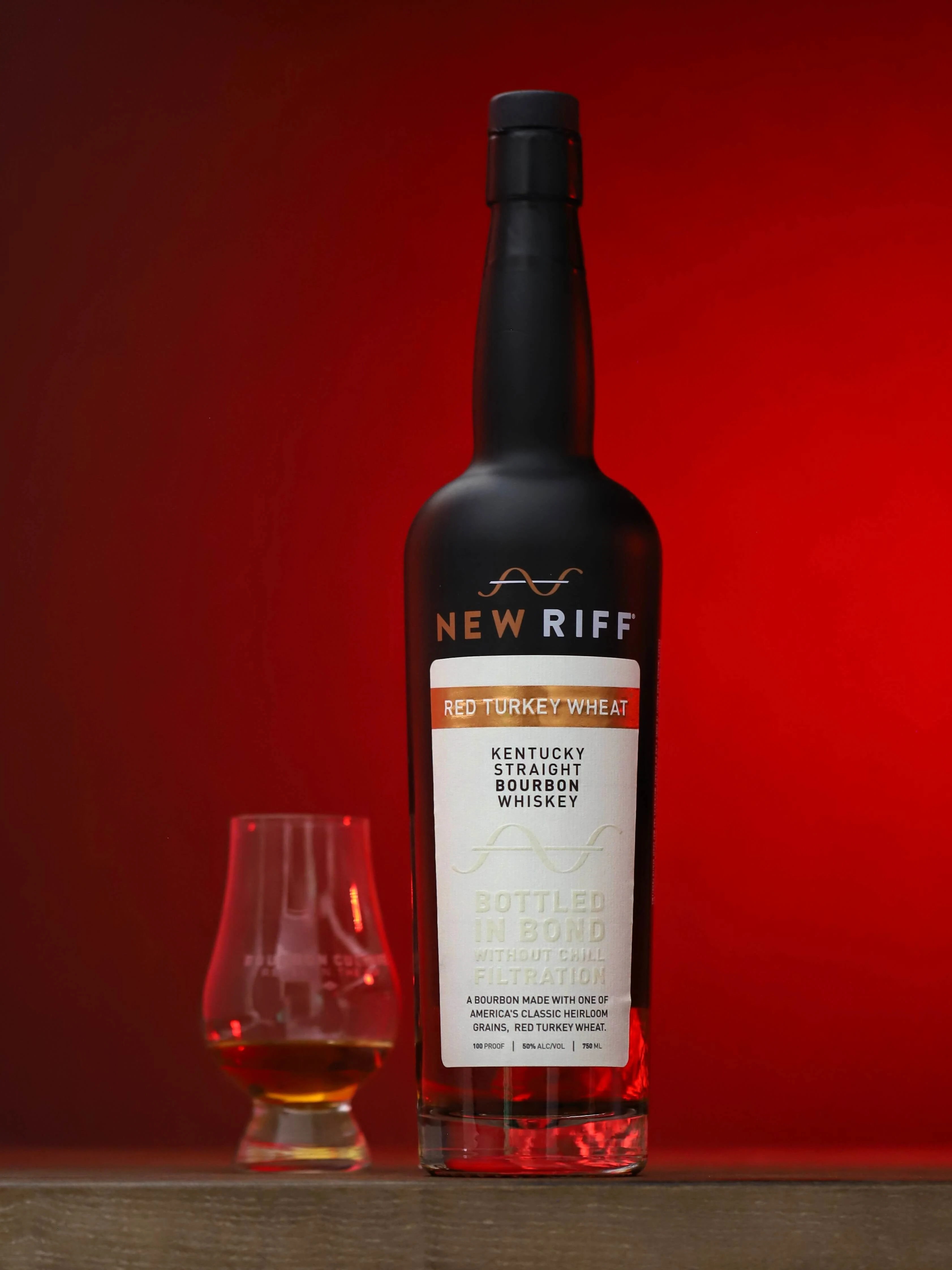 Final Thoughts
I feel like I've reworded the same paragraph every time I review a new New Riff product, but here it goes again. I really love that New Riff takes chances on these unique and different recipes and distilling techniques as they buy time for their distillate to continue aging. I know I can overly harsh on some of their releases but that hasn't stop me from trying them. Why? Because they price them absolutely perfect. At the $50-60 price point, it's a good risk to take. Kudos to New Riff for continuing to keep their heads on straight with their prices and for trying something new. My favorite one of the line has still been the Backsetter duo, but I know they're due for something really good soon. If anything speaks loudly about their commitment to get it right, it's the fact that they're one of the last distilleries left in Kentucky that hasn't resorted to barrel finished whiskey yet (note: immediately after I wrote this review, they announced their malted rye whiskey finished in Oloroso Casks, d'oh!). This speaks volumes about their dedication to creating rather than rectifying and a lot more about their ingenuity. Keep up the great work guys.
Featured Products
Description:

The Aged & Ore Neat Traveler is a complete travel kit for spirits. We combined our widely praised Neat Glass with one of our 3oz Flight Bottles and housed them together in a custom EVA travel case. Perfect for a night away with your favorite pour. The tie
Description:

The Aged & Ore Bottle Flight is a premium set of 4 custom silicone wrapped glass bottles designed to transport and share samples of your favorite spirits. The flight bottles come in a custom EVA travel case that fits perfectly in any small bag. An Aged &
Description:

This Bundle combines two of our crowd favorite products, creating the ultimate travel bundle to bring along your favorite spirits and glassware. Bundle Includes: Neat Traveler (Gray) Bottle Flight (Gray) Note: This bundle is only available in gray and col
*Bourbon Culture is reader-supported. When you buy through links on our site, we may earn an affiliate commission.