*Bourbon Culture is reader-supported. When you buy through links on our site, we may earn an affiliate commission.
Jack Daniel's needs no introduction about who they are or what they make. They are so large and so globally well known that not a single barrel goes to waste. But being so popular has a downside. For decades Jack Daniel's has never really given the consumer anything other than their standard whiskey mashbill, albeit at different proofs. Something changed around 2010 when the powers-that-be inside Brown Forman started to actively encourage experimentation. They saw the direction the market was moving and that limited edition bottles from other distilleries were fetching a premium in price. They wanted a piece of the pie too.
Starting in 2015, the fruits of this new directive were finally realized when Jack Daniel's released their own Barrel Proof Tennessee Whiskey. This was followed by the release of a rye whiskey in 2017 and a new collection called "Jack Daniel's Special Release" in 2018. They even launched a "Tennessee Tasters" series the following year which saw them experimenting with everything from finished whiskey to smoked whiskey to whiskey finished with different kinds of wood.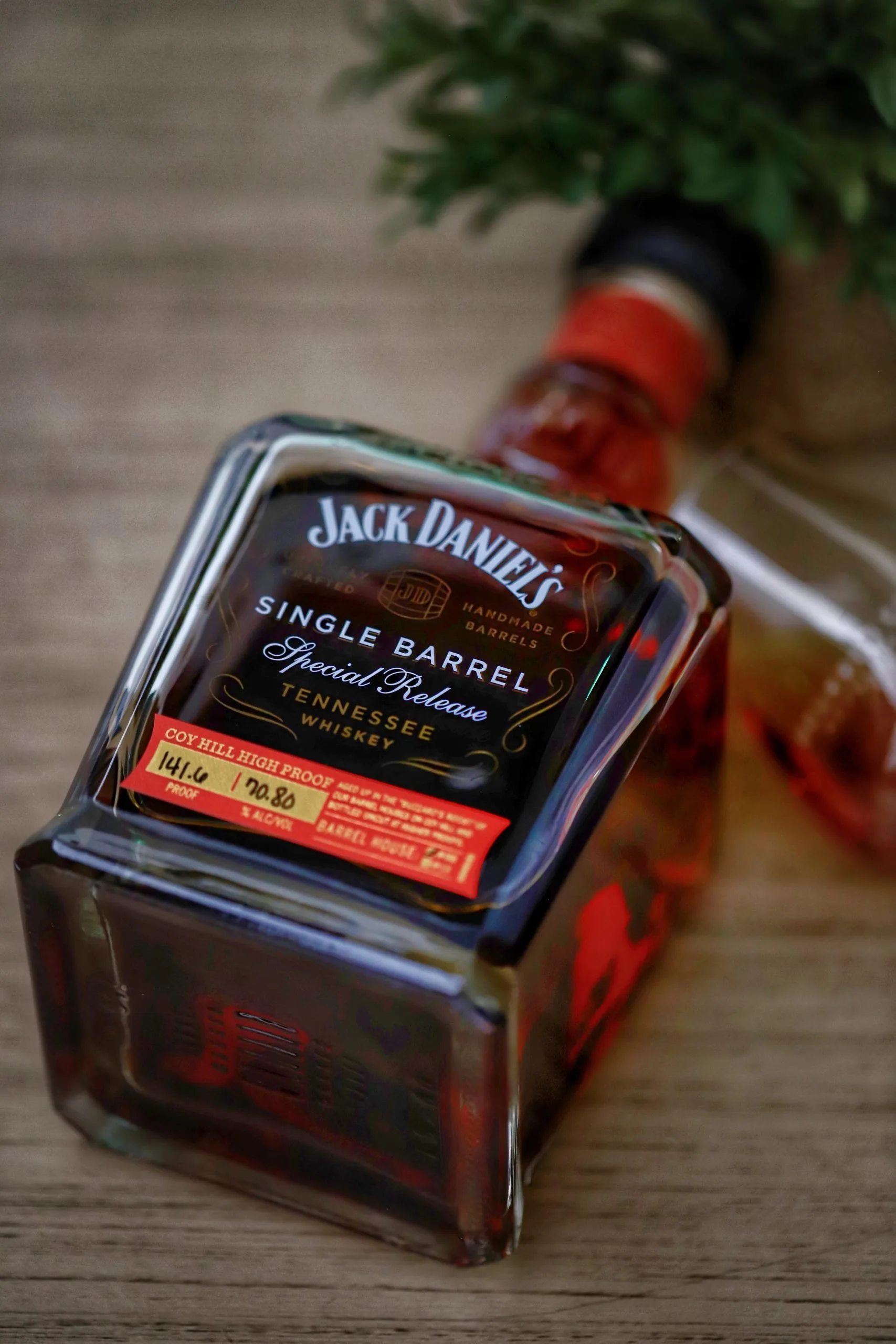 In early 2021, it seemed as if Jack Daniel's Special Release was possibly going away. They had launched a 10 year old Tennessee Whiskey earlier in the year that had many of us believing that was the special release for the year. It turns out we were way off. That fall, "Jack Daniel's Special Release Coy Hill" began to hit the shelves. Just kidding, it never really hit the shelves but instead was snatched up through back door deals and secret handshakes. The secondary market pricing for it went insane as bottles were immediately listed for more than $425. This had a ripple effect that saw 2018-19 Special Release Heritage Barrels fetching $250 and the 2020 Special Release Barrel Proof Rye Whiskey fetching $350.
Proof isn't the only thing to behold, look at the age
At first glance, JD Coy Hill appeared like slightly higher-proof JD Barrel Proof Single Barrels. They did have the extra component of being aged exclusively in Barrel Houses #08 or #13 (supposedly the highest-setting warehouses in Lynchburg) and in the highest tiers of those barrel houses. However, there was one more stat that has been hardly mentioned in other reviews; these barrels were aged for 9 1/2 years.
9 1/2 years may seem insignificant to enthusiasts considering that almost every $28 bottle of Elijah Craig single barrel is a blend of 8 to 12 year old barrels and $23 Buffalo Trace is a blend of 7 to 9 year old barrels. But when you factor in the hotter summertime Tennessee temperatures and the fact these were aged at the very top of their barrel houses (where the heat tends to accumulate the most), then you'll start to appreciate just how amazing it is that more of these barrels weren't empty when they went to dump them out.
Being 9 1/2 years old also makes this the second oldest Jack Daniel's release to date (but not for long). For reference, the Barrel Proof Single Barrels (the ones with the gold label) are usually around 5 to 6 years old. In fact, the oldest barrels used in a Jack Daniel's product prior to 2021 was probably "Sinatra Select." That release supposedly was a blend of barrels 5 to 7 years old.
So how is Coy Hill? Is it worthy of the price tag? Does it do anything that a standard bottle of JD Barrel Proof doesn't already do? Thanks to a great friend, I aim to find out. I sampled this neat in a
glencairn
.
Nose:
The
nose
packs a wallop of sweet and oaky scents. It's hard to not fall in love with it right away. Caramels combine
toasted brown sugar while the oak remains sweet, toasty and inviting.
There's a very mellow banana-bread scent that isn't as powerful as the kinds I've found in other JD single barrels. To many of you, that's a good thing. The spice levels are elevated (nutmeg and cinnamon) and the whole
nose
is just so thick and pungent.
If melted butter is a scent you can imagine, this has it cranked up to 11.
There is something on the nose that comes off like a pat of butter melting on a hot baked pastry.
Palate: Pushing the liquid around with your tongue inside of your mouth is a rich and viscous experience. Almost like a pancake syrup. For being over 141 proof, the heat is surprisingly well controlled. Dare I say it's enjoyable to hold in my mouth? Notes of brown sugar, toasted pecans and cinnamon spice are out in full force. The banana notes typically found with Jack are held off to the side; barely recognizable. If there was any fruit note that got more attention than bananas, it's definitely raisins. This dram is all about the dark notes for sure. I believe I can detect baked apples and pears as the session goes on, but if I do, they're so light that they're being covered up by the stronger flavors out there.
Finish: The levels of oak I taste upon the finish are the best part. They're also the most complex and powerful oak I've ever experienced in a JD product. Lingering notes of crystalized honey, cinnamon, clove and a little bit of brown butter can all be found. The nutty notes come out at the end, but they taste more like pecans than peanuts.
Score: 9/10
Coy Hill Special Release is to Jack Daniel's what William Larue Weller is to Buffalo Trace. It's not the most complex but dammit if the flavors and scents aren't the pinnacle of power. There's not a single flavor or scent that isn't perfectly delivered. The nose is absolutely magnificent and the mouthfeel may be one of the thickest and richest I've ever tasted (it was a bitch to photograph a bottle with liquid this dark, btw). I can't really say that the dram had any flaws in it either. The only part that left me wanting was more flavor variety but even writing that part makes me feel like I'm being greedy.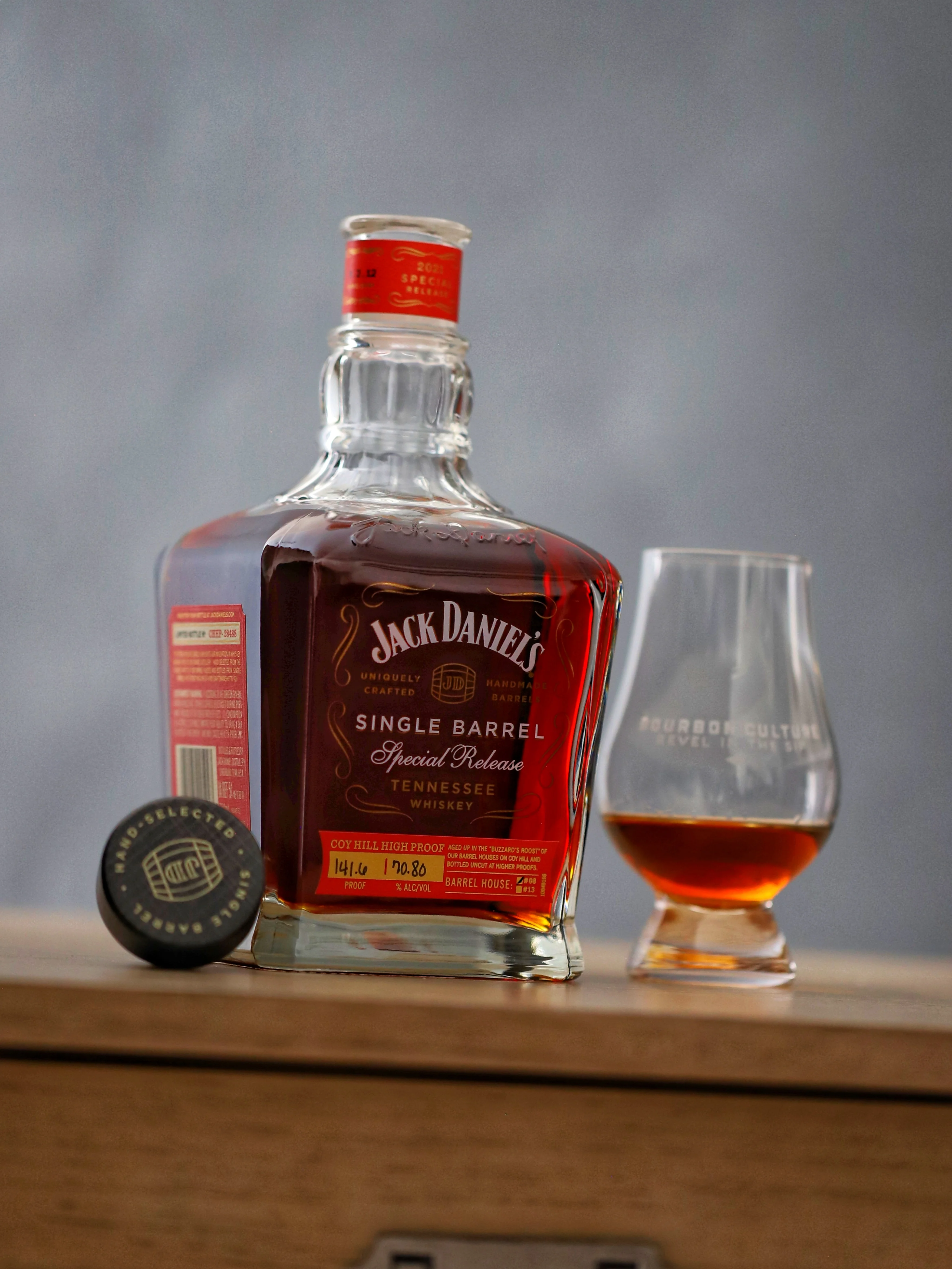 I can't imagine what a whiskey like this would've tasted like had it not gone through the Lincoln County Process. I bet it would be richer and thicker and have tons more flavor. Don't get me wrong, I think there is a time and a place for filtering through sugar maple charcoal, but if Jack ever decided to experiment with filling some barrels sans the LCP, they might find a superior tasting whiskey coming out years later. I know I throw around that opinion a lot, but I will keep doing it until Jack can prove to me that their filtered whiskey truly is better than a non-filtered whiskey!
Final Thoughts
When people started to post their secondary prices for a bottle of Coy Hill, I laughed at the stupidity of it all. There's no way that any Jack Daniel's product could be worth more than $400. But after tasting it, it's hard to argue this isn't a world class spirit. Thankfully Jack Daniel's is blessing us with another Coy Hill release this year too (one that will be batched instead of released as single barrels). Will that one have a little bit more complexity so that it can achieve total perfection? We'll find out this year.
Featured Products
Description:

The Aged & Ore Neat Traveler is a complete travel kit for spirits. We combined our widely praised Neat Glass with one of our 3oz Flight Bottles and housed them together in a custom EVA travel case. Perfect for a night away with your favorite pour. The tie
Description:

The Aged & Ore Bottle Flight is a premium set of 4 custom silicone wrapped glass bottles designed to transport and share samples of your favorite spirits. The flight bottles come in a custom EVA travel case that fits perfectly in any small bag. An Aged &
Description:

This Bundle combines two of our crowd favorite products, creating the ultimate travel bundle to bring along your favorite spirits and glassware. Bundle Includes: Neat Traveler (Gray) Bottle Flight (Gray) Note: This bundle is only available in gray and col
*Bourbon Culture is reader-supported. When you buy through links on our site, we may earn an affiliate commission.