*Bourbon Culture is reader-supported. When you buy through links on our site, we may earn an affiliate commission.
It is not an uncommon thing in the bourbon world to find a distillery or group putting together a charity auction of a single barrel of whiskey. Typically, the bottles are sold at a much higher price than retail and the profit goes to a charitable organization. Back at the start of 2020, I received word of a charity single barrel that was released by Filibuster Distilling that was sold through Modern Liquors to the tune of $200.
The most unique part about this barrel was the fact that it was 15 year old MGP-sourced bourbon which would've put its time of distillation squarely into the timeframe of when Pernod Ricard owned the Seagram's plant in Indiana. It was also bottled at cask strength which came out to be 114.1 proof which is not too shabby for being 15 years old!
Charity Barrels
Charity barrels are a kind of catch-22 to review because even if they're bad, they should never be trashed or ridiculed. We want to see them all be sold and help the foundation they're supposed to help. But on the flip-side, if a charity organization puts their good name on a bad product often enough, they could find themselves without many buyers. But what I'm really looking at today is the rarity of ever seeing a 15 year old single barrel of bourbon, let alone from MGP. This could be one of the oldest single barrel that's came from MGP's warehouses in the last 2-3 years.
So with that in mind, let's see if this is a special barrel that can stand up to the hype. I sampled it neat and in a Glencairn.
Tasting Notes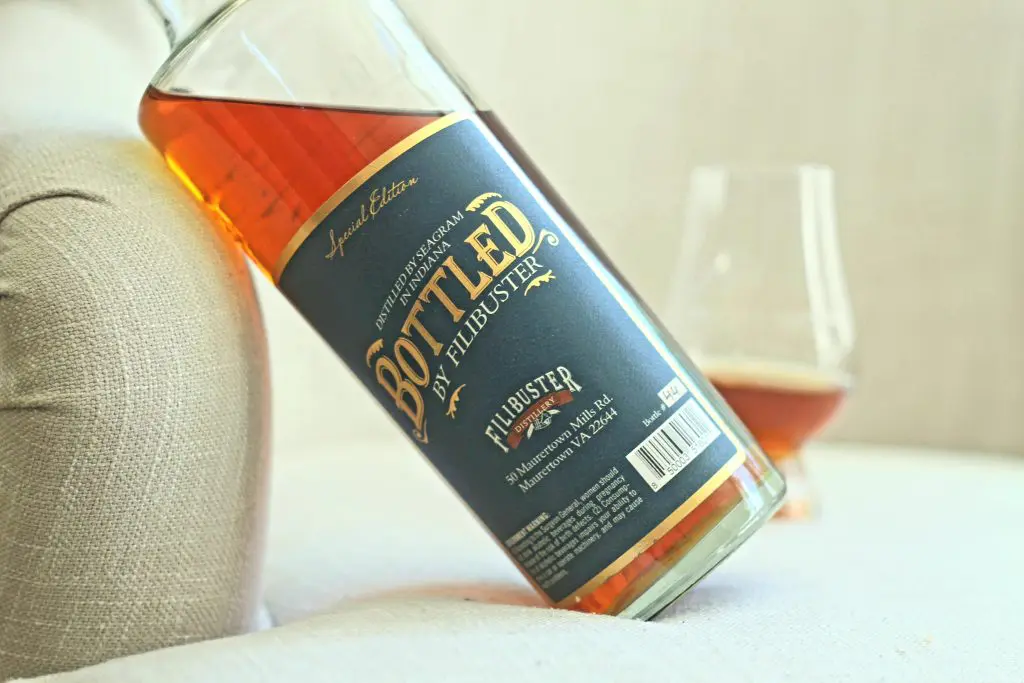 Nose: Fully expecting to be hit with a ton of oak, I'm surprised to find the first notes are sweet fruits like baked apples and pears along with cherry pie filling. There is still plenty of oak along with lots of baking spices like cinnamon stick and clove. The scent also has an unusual scent of melted butter in a saucepan, adding some nice depth.
Palate: Oaky tannins with a pinch of dried tobacco leaf lead the way. Spicy red pepper flakes, black peppercorns and shaved ginger root kick up some heat (which I wasn't expecting at this age). However, there are plenty of sweet red berries swirling around molasses to keep the balance. The rye in the mashbill adds a little bit of herbal and minty flavors that show extra layers. The balance here is that the spiciness and sweetness never overpower each other throughout the session, keeping everything in check. In my opinion, this tastes slightly younger than it is. This makes me wonder if it was chill-filtered due to the lack of an oily mouthfeel that I consistently get with other MGP bourbons.
Finish: A drier affair with plenty of cinnamon, allspice, and a dry oakiness. There are some sweet notes much like toffee and some telltale rye notes in the form of black licorice that seem to hang around for a while as well.
Score: 7.7/10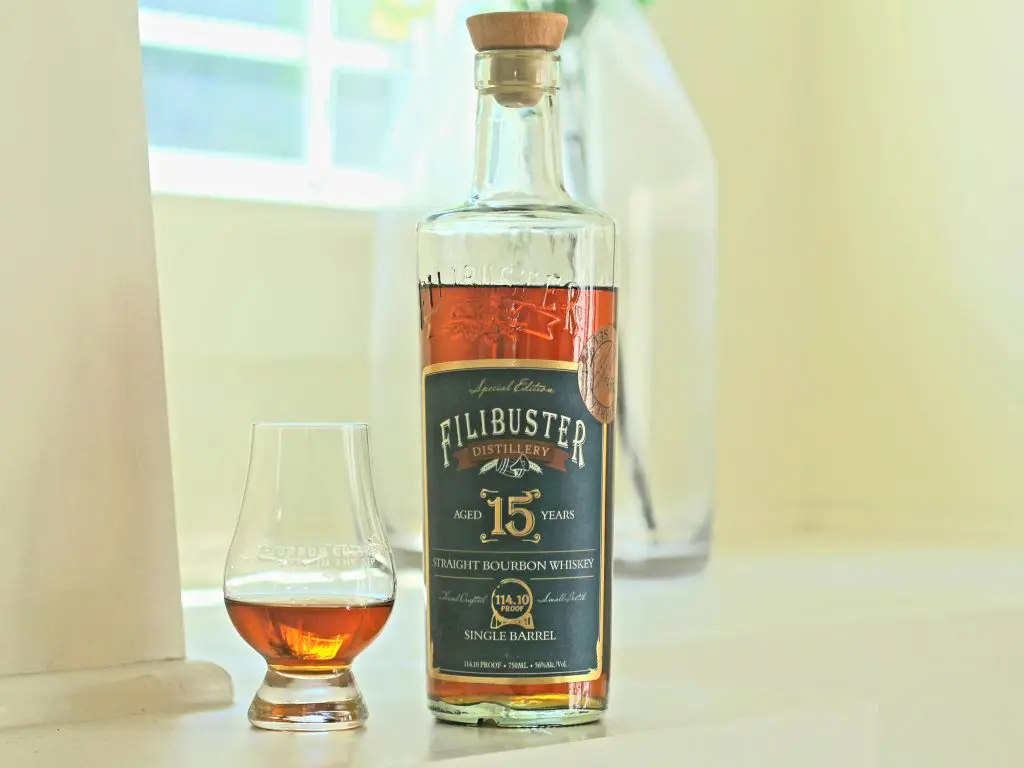 I'll be blunt with my assessment of this bottle: there are many more MGP single barrels that are much younger that are much better than this. Nancy Fraley once talked about how aging bourbon is much like a rollercoaster in terms of going in and out of the liquid's "Sweet Spot." A barrel of bourbon may be absolutely beautiful when it is 7 to 9 years old, but then will decline in quality for the next 2 or 3 years before coming back in to another sweet spot where the liquid is top notch.
I am assuming this is what happened here. The barrel's age was certainly a large factor why it was chosen, but I think it was either going into or coming out of one of its low points. The sweets on the nose and palate are really appealing, totally concealing the fact that this is 15 years old. But the finish falls off a bit and forgets about the nose and palate.
Final Thoughts
I've experienced this before in many bourbons, but none of them would be considered a top tier product, which this bottle is priced at. Then again, it is a charity barrel which means that few people will actually open this bottle anyway. I am happy to have supported the cause, but I think in the future, caution should be exercised when the bottle you've found seems too good to be true.
Rating Breakdown
1 | Disgusting | Drain pour (Example: Jeffers Creek)
2 | Poor | Forced myself to drink it
3 | Bad | Flawed (AD Laws 4 Grain BiB, Clyde Mays anything)
4 | Sub-par | Many things I'd rather have (Tincup 10 year)
5 | Good | Good, solid, ordinary (Larceny, Sazerac Rye)
6 | Very Good | Better than average (Buffalo Trace, OGD BiB)
7 | Great | Well above average (Old Ezra Barrel Proof, Old Weller Antique)
8 | Excellent | Exceptional (Michter's Barrel Proof Rye, Four Roses Barrel Strength)
9 | Incredible | Extraordinary (GTS, 13 Year MGP or Canadian Rye)
10 | Insurpassable | Nothing Else Comes Close (William Larue Weller)
Featured Products
Description:

The Aged & Ore Neat Traveler is a complete travel kit for spirits. We combined our widely praised Neat Glass with one of our 3oz Flight Bottles and housed them together in a custom EVA travel case. Perfect for a night away with your favorite pour. The tie
Description:

The Aged & Ore Bottle Flight is a premium set of 4 custom silicone wrapped glass bottles designed to transport and share samples of your favorite spirits. The flight bottles come in a custom EVA travel case that fits perfectly in any small bag. An Aged &
Description:

This Bundle combines two of our crowd favorite products, creating the ultimate travel bundle to bring along your favorite spirits and glassware. Bundle Includes: Neat Traveler (Gray) Bottle Flight (Gray) Note: This bundle is only available in gray and col
*Bourbon Culture is reader-supported. When you buy through links on our site, we may earn an affiliate commission.