*Bourbon Culture is reader-supported. When you buy through links on our site, we may earn an affiliate commission.
Superior Liquors, located in Greenwood Indiana, is a liquor store that I don't review many store picks for. I should for all the more I do actually stop in and check them out, but I usually tend to buy their regular shelf bottles because the prices are so great. However, it was their release of an Elijah Craig Barrel Proof Single Barrel that had me excited to finally rush out to their store to get one. What made me interested the most was to finally get to test owner Bob Wallace's palate. I met him once before at a charity event and he seemed very genuine and knowledgeable. He also throws one of the best-ran and most fair bourbon lotteries at the end of the year too.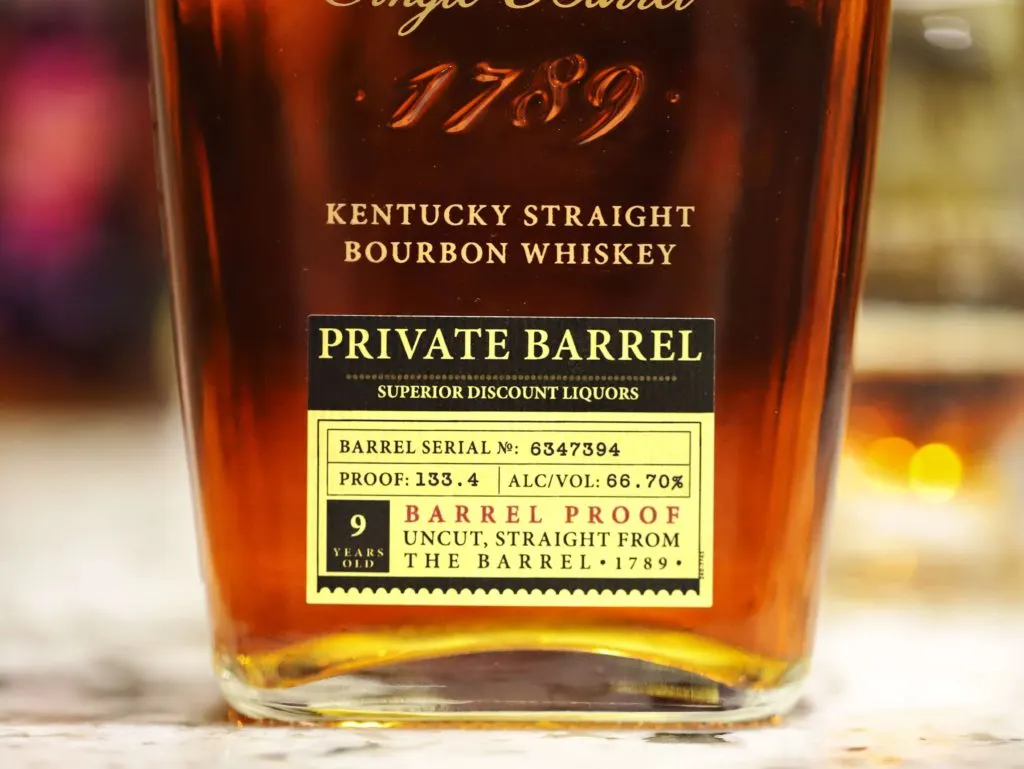 Elijah Craig Barrel Picks Saturate the Market
Elijah Craig Barrel Proof picks are everywhere these days. They don't last for long, but they're also not exactly selling like hotcakes on the secondary market either. Due to that last fact, flippers aren't rushing to stores and buying cases at a time and depriving regular drinkers of the chance to find a bottle. This superior pick was maybe the 5th or 6th one to be released in the city in a 6-month period. But its strongest pull was the proof. At 133.4, it is one of the highest proofed ECBP bottles to hit the Indianapolis area so far. However, at 9 years old it is also one of the youngest.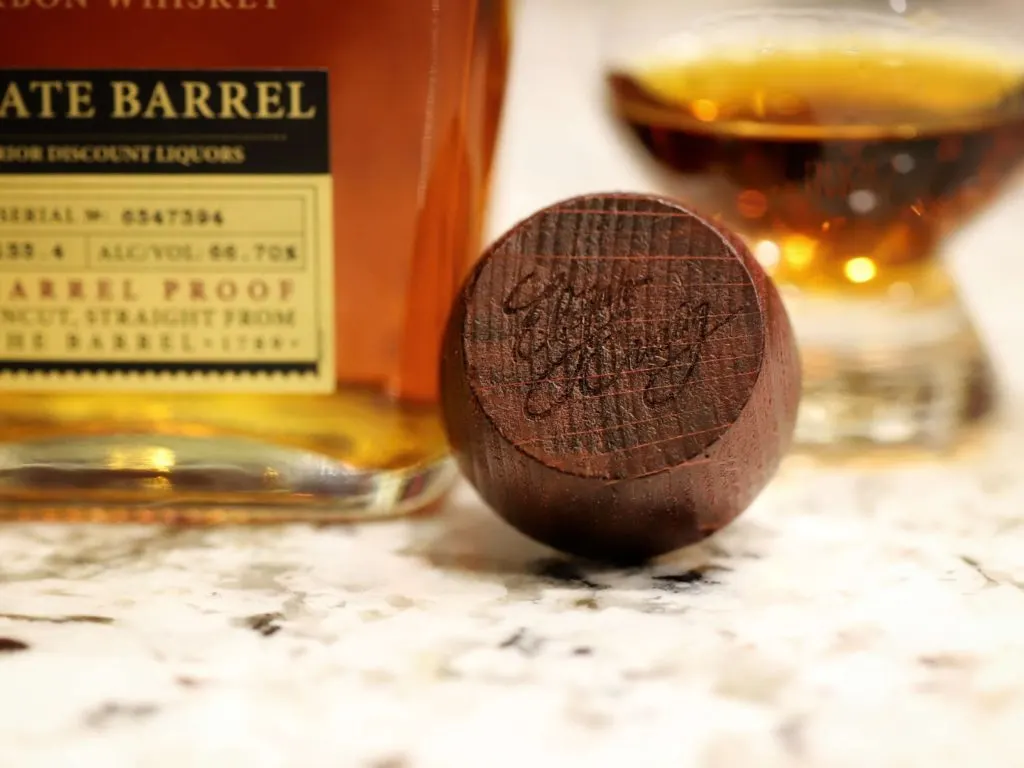 Many enthusiasts will say that high proof doesn't make something better. That's a fair assessment. But so far the
ECBP picks that have received the highest acclaim and fetched the most money on secondary have been higher in proof
(like the Royal Wines and Spirits at 142.1 proof). So maybe there's some truth behind that statement. Regardless, I will take some time with the bottle just to see for myself how good these can be. I sampled this neat in a
glencairn
to find out.
Tasting Notes
Nose
: There is lots more vanilla than I typically find on an ECBP. Think
French Vanilla Custard
. I also detect a decent amount of baking spices too. Combined, it's similar to French Toast. It's odd to find the sweetness and oak scents are only of secondary importance compared to the vanilla and spice notes, but here we are. Traditionally Heaven Hill nuttiness combines with chocolate giving it a sort of melted candy bar scent. None of these notes are unexpected but it's the vibrancy of certain ones that make this unique among standard Elijah Craig bourbon.
Palate: Familiar flavors of oak, caramel and chocolate abound. There is a nuttiness that I usually describe as peanuts until I later heard it described more like hazelnuts. I can get behind that now that it's in my mind. So in a way, this now has more of a Nutella taste to it than peanuts in milk chocolate. Anyway, French Vanilla latte flavors combine with a slight amount of orange peel and black cherry flavors. I must underscore the point that the fruit notes are very light, but enough to recognize they're there.
Finish: Rich toffee notes and Cow Tails candy lingers on. Meanwhile, notes of vanilla, oak, cigar wrapper and cinnamon spice remain. The bit of toasted orange zest is like a garnish on the side of the glass but it's nice to find as I was not expecting it.
Score: 8.2/10
The thing I've noticed about all of the ECBP single barrels is that none of them really deviate from the central profile that we all know and love from Elijah Craig. I still maintain that the ECBP flavor profile is closer to "melted Snickers candy and oak" than anything else, and that's ok with me. That's what I find here, except with rich vanilla notes taking the center stage. The extra spice may be a result of the high proof, but it could be that this barrel is a bit spicier than usual. But for the price (about $80), this was one of the better buys I've had this year.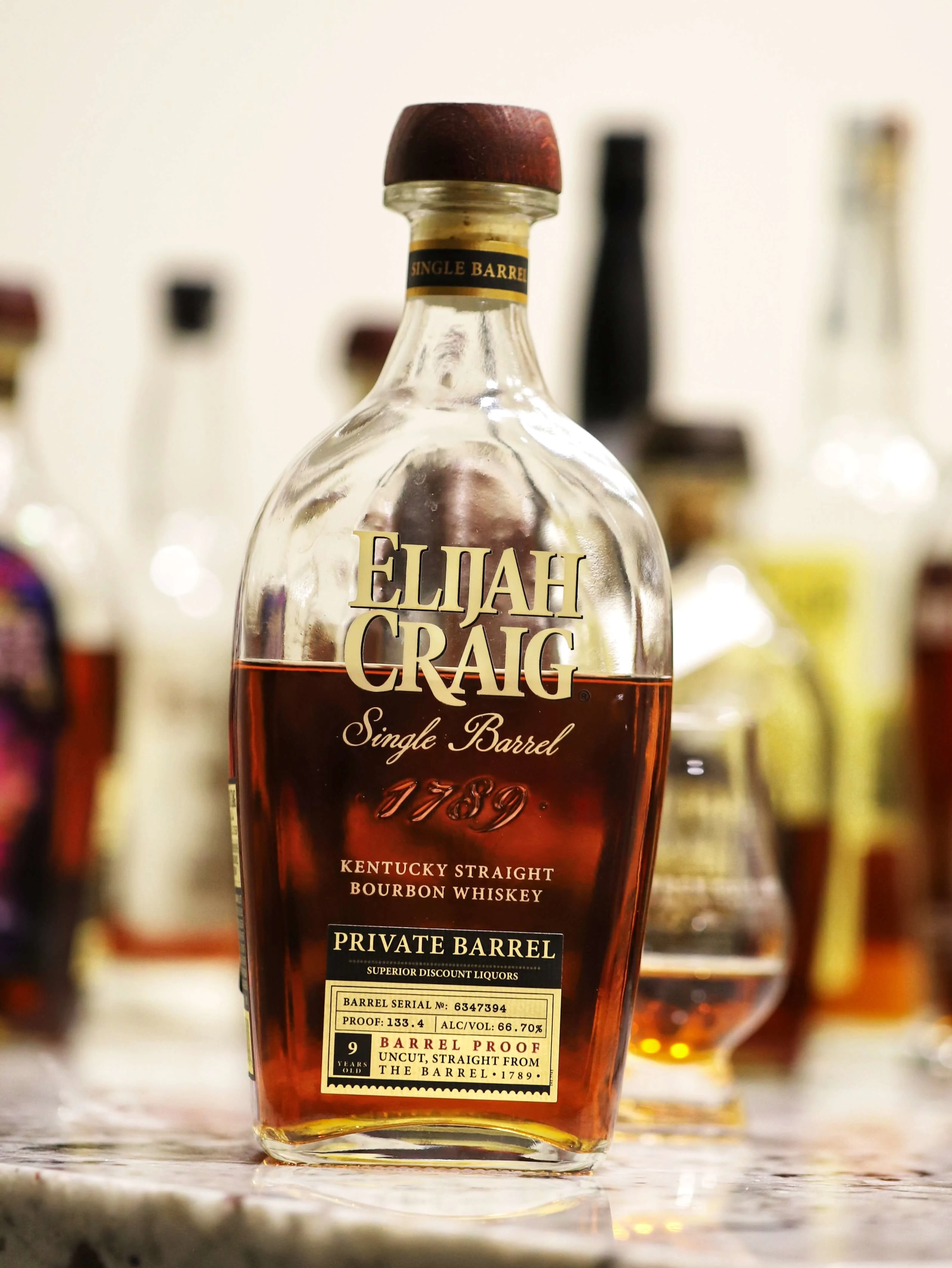 Final Thoughts
It seems like every time I end a review of a single barrel, I always advise the reader that if they're looking to buy a similar single barrel, that they try it before they buy it (if they can). Sometimes that can't happen though. So how do you know if it's good to buy or not? The answer for these ECBP releases may be to trust the proof. I've generally seen positive reviews about ECBPs with proofs above 130. And while that is by no means a hard and fast rule, it's one that you could use in absence of anything else to go by. As for my first experience with Superior Liquors' pick, I think it has encouraged me to come back and try other single barrels that they have selected.
Featured Products
Description:

The Aged & Ore Neat Traveler is a complete travel kit for spirits. We combined our widely praised Neat Glass with one of our 3oz Flight Bottles and housed them together in a custom EVA travel case. Perfect for a night away with your favorite pour. The tie
Description:

The Aged & Ore Bottle Flight is a premium set of 4 custom silicone wrapped glass bottles designed to transport and share samples of your favorite spirits. The flight bottles come in a custom EVA travel case that fits perfectly in any small bag. An Aged &
Description:

This Bundle combines two of our crowd favorite products, creating the ultimate travel bundle to bring along your favorite spirits and glassware. Bundle Includes: Neat Traveler (Gray) Bottle Flight (Gray) Note: This bundle is only available in gray and col
*Bourbon Culture is reader-supported. When you buy through links on our site, we may earn an affiliate commission.