*Bourbon Culture is reader-supported. When you buy through links on our site, we may earn an affiliate commission.
Barrell Craft Spirits is known far and wide for their cask strength bourbon batches and single barrels. But in 2016, they decided to think outside of the box and launch a new line simply known as Barrell Whiskey. Their first batch followed the numbering system just like their Bourbon batches with Batch 001, which used 7 and 8 year old MGP whiskey.
Although it is not expressly mentioned, it is believed that this is MGP's bourbon mashbill aged in used barrels. Consumer's didn't know it at the time, but Joe Beatrice and his team had much bigger plans for all of the MGP whiskey that they happened upon, using it in future whiskey batches that would see finishing treatments. But for his first release, he decided to let the true nature of the whiskey shine through and speak for itself. Bottled at an impressive 122.5 proof, would this light colored whiskey have enough in it to not be rubbing alcohol? Let's jump in and find out. I sampled this neat and from a glencairn.
Tasting Notes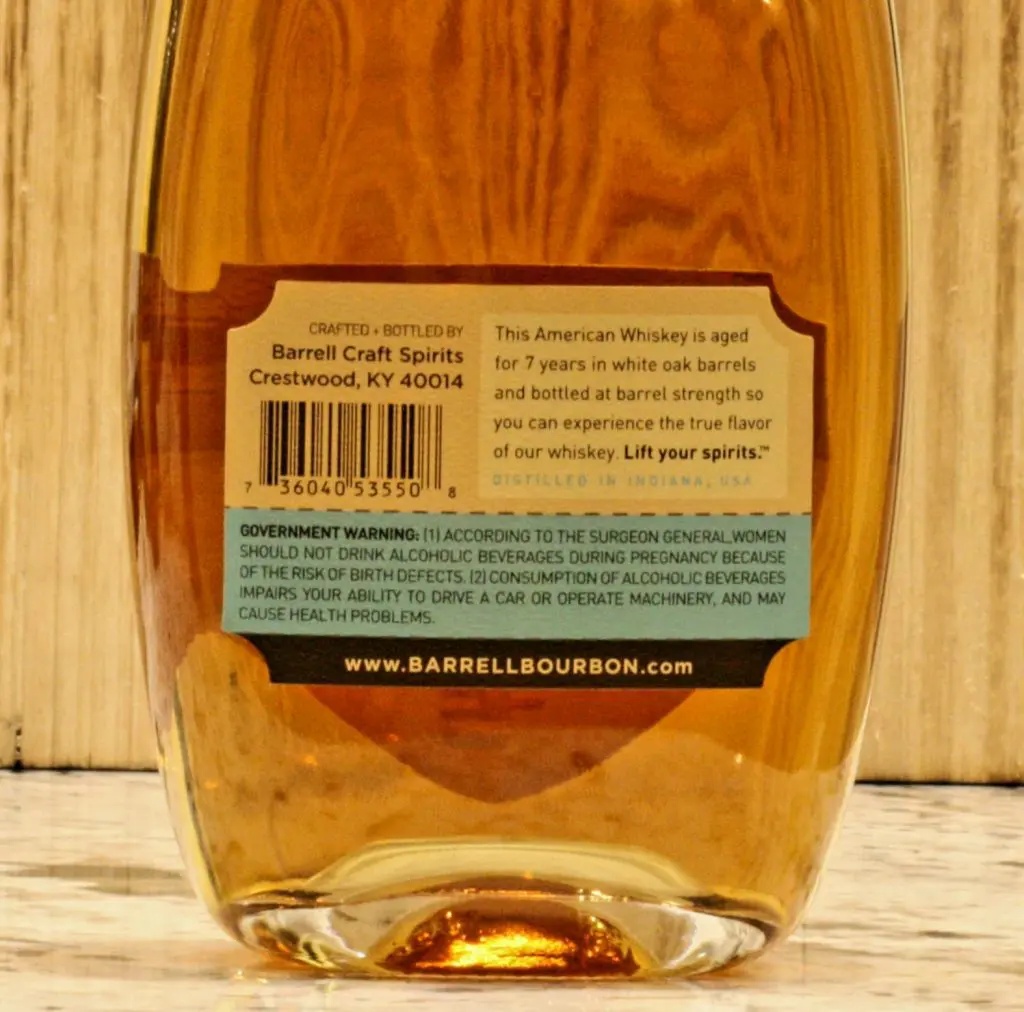 Nose: The nose doesn't bite as hard as I expected. There's a scent reminiscent of Bit O' Honey candies which gives it a nice layer of sweetness followed by some fresh outdoor scents of fresh sliced pears, vanilla blossoms and wildflowers. It's not a complex nose, but it is interesting and rewarding.
Palate: Ah, here's the lack of fresh charred wood interaction… sweet cornbread topped with whipped honey butter are the first tastes that come to mind. Then, I pick up on cinnamon and sugar dusted pinwheels which many other reviewers noted more like the cereal Cinnamon Toast Crunch. And that's true! It's very similar to that which makes this dram's fun factor immediately jump. There is some spice on the tongue though. You can't escape a lurking black pepper character that this whiskey has. it's not intrusive, but it will let you know of the high proof in a heartbeat.
Finish: The finish is very pleasant with the fresh fruit scents of apples and pears. The heat is still present with fresh shaved ginger, root and black pepper keeping you from drinking this too quickly. There's also a pleasant tobacco leaf quality at the tail end that gives this some depth. I dig how non-intrusive it is.
Score: 7.5/10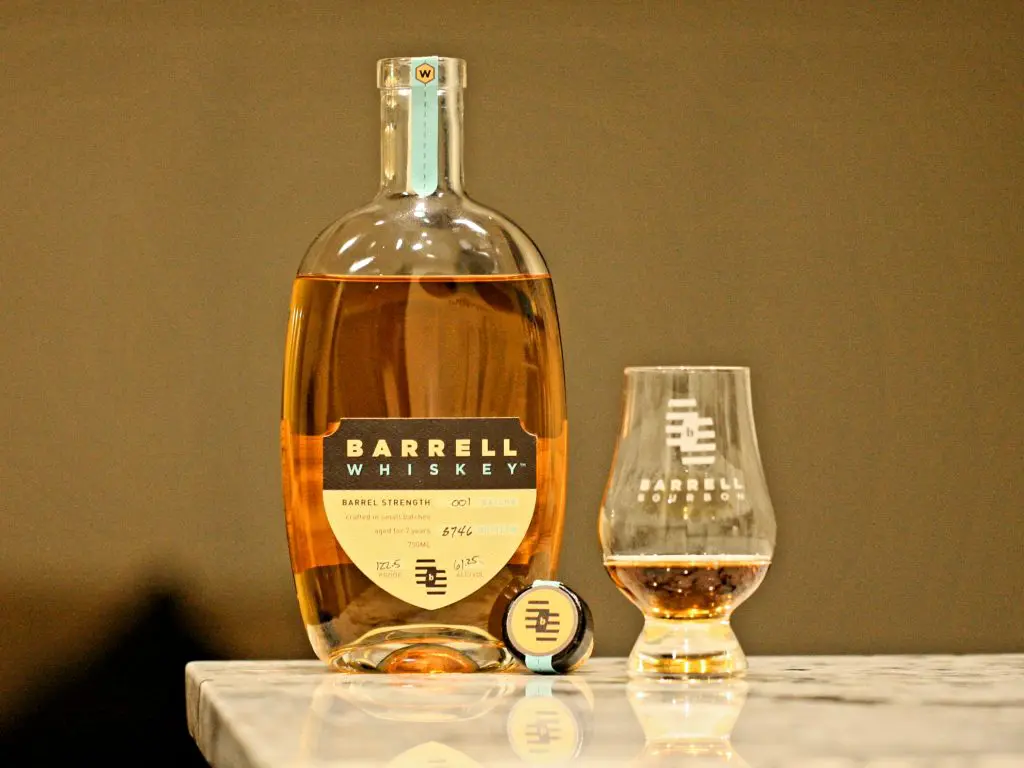 What a fun and fascinating whiskey! The simplicity that the used barrels imparted on the distillate is apparent, but it's also kind of fun. Instead of heavy sweets or wood showing through, we get to see what MGP distillate is all about when naked.
Final Thoughts
Bourbon enthusiasts and those that are up-and-coming into the bourbon world will have a lot of fun with this one whenever they're in the mood for a change of pace. But this batch is extremely hard to find in 2020 due to how long ago it came out and the fact that not a lot of these were bottled. If you do ever come across a batch, it's definitely worth grabbing and I highly recommend it.
Rating Breakdown
1 | Disgusting | Drain pour (Example: Jeffers Creek)
2 | Poor | Forced myself to drink it
3 | Bad | Flawed (AD Laws 4 Grain BiB, Clyde Mays anything)
4 | Sub-par | Many things I'd rather have (Tincup 10 year)
5 | Good | Good, solid, ordinary (Larceny, Sazerac Rye)
6 | Very Good | Better than average (Buffalo Trace, OGD BiB)
7 | Great | Well above average (Old Ezra Barrel Proof, Old Weller Antique)
8 | Excellent | Exceptional (Michter's Barrel Proof Rye, Four Roses Barrel Strength)
9 | Incredible | Extraordinary (GTS, 13 Year MGP or Canadian Rye)
10 | Insurpassable | Nothing Else Comes Close (William Larue Weller)
Featured Products
Description:

The Aged & Ore Neat Traveler is a complete travel kit for spirits. We combined our widely praised Neat Glass with one of our 3oz Flight Bottles and housed them together in a custom EVA travel case. Perfect for a night away with your favorite pour. The tie
Description:

The Aged & Ore Bottle Flight is a premium set of 4 custom silicone wrapped glass bottles designed to transport and share samples of your favorite spirits. The flight bottles come in a custom EVA travel case that fits perfectly in any small bag. An Aged &
Description:

This Bundle combines two of our crowd favorite products, creating the ultimate travel bundle to bring along your favorite spirits and glassware. Bundle Includes: Neat Traveler (Gray) Bottle Flight (Gray) Note: This bundle is only available in gray and col
*Bourbon Culture is reader-supported. When you buy through links on our site, we may earn an affiliate commission.