A thought hit me as I was plunking down $50 for a 375ml bottle of Woodford Reserve Double Double Oaked recently… Since this was technically half of a bottle, was the bourbon inside worthy of being a $100 regular sized bottle?
I remember having this same thought as I reached for my wallet for Wild Turkey's newest release, W.B. Saffell. Whereas I got the Saffell on sale for a steal ($30 for 375ml), if I had bought it at the normal retail price of $45, was the juice inside worthy of being a $90 bottle?
I realize that these two bourbons do not even begin to dip into the realm of allocated bottles. Yet they represent the current bourbon landscape for the bourbon enthusiast on a budget.
Bourbon producers have ramped up production, that's no secret. But what they can't naturally ramp up is the amount of honey barrels that they produce.
Those honey barrels are turned into some of the most exquisite bourbons filling some of the best looking bottles and demanding the highest prices.
They are the same bottles that we drool over on social media and the same bottles that we feel genuine disappointment and anger when we see how easy those bottles are to come by for some people while we have never even seen them on a shelf.
But for the average bourbon enthusiast, our disappointment in not getting "the good stuff" was always buffered by turning to old standby's for the flavor we craved. "Who cares about William Larue Weller?
I've got a $50 bottle of Maker's Mark Cask Strength for special occasions." we mutter.
Bottles that make us feel like we've struck gold
But as bourbon producers, distributors and liquor store owners see the sales numbers and popularity of bourbon rise, they seek new products and ways to get us to spend more.
Whiskey drinkers want bottles that make us feel like we've struck gold with each new release, even when the amount of gold to strike is finite.
Producers look into the next big things such as barrel finishing treatments, double-barreling and blending.
All of this requires extra work and more resources, so they increase the price on these bottles. But these attempts to create better whiskey usually results in more demand and that leads to more shortages and with those shortages come increased prices.
Lastly, as sales increase overall, cheaper bottles that were once considered an accessible alternative to their rare brethren (i.e. Blanton's, Elijah Craig Barrel Proof and Stagg Jr) start creeping up in price ($100 in most high income areas) before outright disappearing. "Who cares about Stagg Jr.? It was too hot and unbalanced anyway. I've got my store pick of Buffalo Trace" we mutter.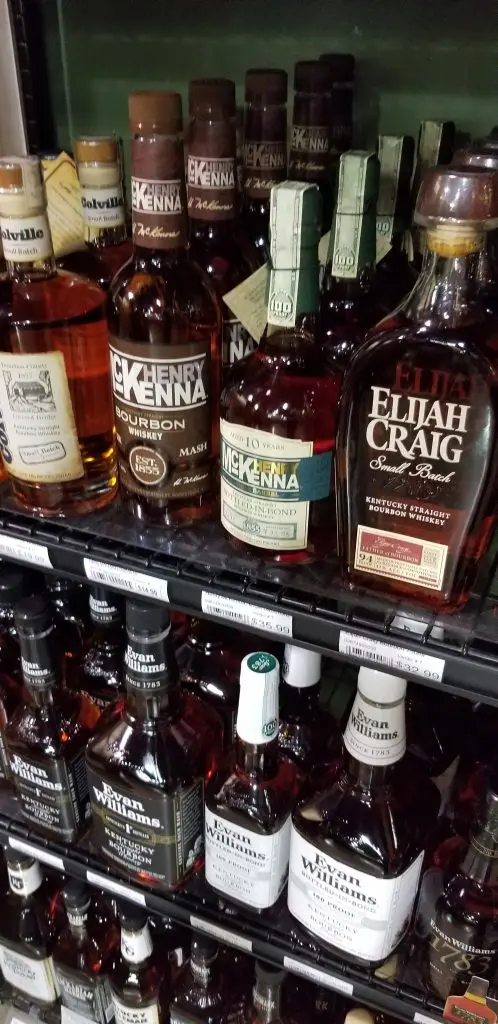 Some savvy bourbon drinkers have their old standby's that they recognized in the past as being phenomenal values as well as some very tasty whiskey.
But as usual, even those aren't safe anymore. With spirits competitions and online blogs multiplying almost daily, the dreaded words "Whiskey of the Year" begin to strike fear into bourbon lovers all over.
Over the past 3 years, spirits competitions have begun to pick everyday whiskies (albeit, Single Barrel forms of those whiskies) as their WotY. In a flash, $25 bottles of Weller Special Reserve or $30 bottles of Henry McKenna Bottled in Bond vanished overnight.
When they do eventually return to the shelf, they're now allocated and for sale at double (or more!) the cost. This past year saw 1792's Full Proof bourbon jump up $10 to $30 over retail and flies off the shelfs whenever a single barrel is announced.
And it's not just Spirits Competitions that are fueling this trend as Bloggers have found power in their words as well. Whenever a popular blogger sings praises to a new release like it's the nectar of the gods *poof* it disappears from the shelves only to show up on secondary sites for twice the price.
"Who cares about Henry McKenna or Weller? They were bland anyway. At least I've got my Wild Turkey 101" we mutter.
The modern reality of real, diehard bourbon lovers
And this is the modern reality of real, diehard bourbon lovers. The ones that bourbon was meant for anyway. Bourbon was meant to be drank and it was meant to taste better than just oaky vodka.
If one distiller did it better than another, then great, I can enjoy it a little bit more. Distilled spirits were never meant to be so bourgeois, they were meant initially as a more efficient means of transporting and storing alcohol that wouldn't spoil or go bad to while being delivered to locations that had limited storage and logistical networks (i.e. places that working folks lived).
The idea that a bottle of EH Taylor bourbon that survived a tornado fetches $2400 or a single barrel of MGP that was aged for 12 years is listed at $3000 is just insane. No whiskey tastes like quadruple digits of cash.
Even in the eyes of the beholder, whiskey boils down to a couple dollars of grain and one moderately expensive oak barrel. You're usually going to get caramel and vanilla out of it because that's what compounds oak produces when it's toasted and set on fire.
And even if you get the notes of an "Eggo Waffles slathered in key lime marmalade on Christmas Day," those flavors last only as long as the finish of each sip.
Once you peel off that seal and take out the cork, the value of that bottle is now only as much as the pricetag said it was. But at least you get to taste the damn juice.
Supply and demand at its rawest form
At this current rate, it feels like we're going to see half of the inventory on the shelves in our local liquor stores vanish within a year because some bottles will get a hot review online and will be impossible to find.
In reality, what we're going to see is producers looking at the buying habits of the taters and then start to adjust their prices accordingly. And why not? That is supply and demand at its rawest form.
But producers, just like automobile manufacturers realize that you have to have a no frills, base model for all the regular people that don't want all of the bells and whistles.
And it wouldn't make sense to not have an affordable, delicious and easy to find bourbon to entice people to pick a brand and stick with.
That's why we'll always have our cheaper whiskies out there like Four Roses Single Barrel, Wild Turkey 101 and Knob Creek 9 year.
And as long as we know that producers will have to put the effort into making a delicious, cheap bourbon as a means of capturing new customers, we'll always have the bottles come really darn close to perfection for us.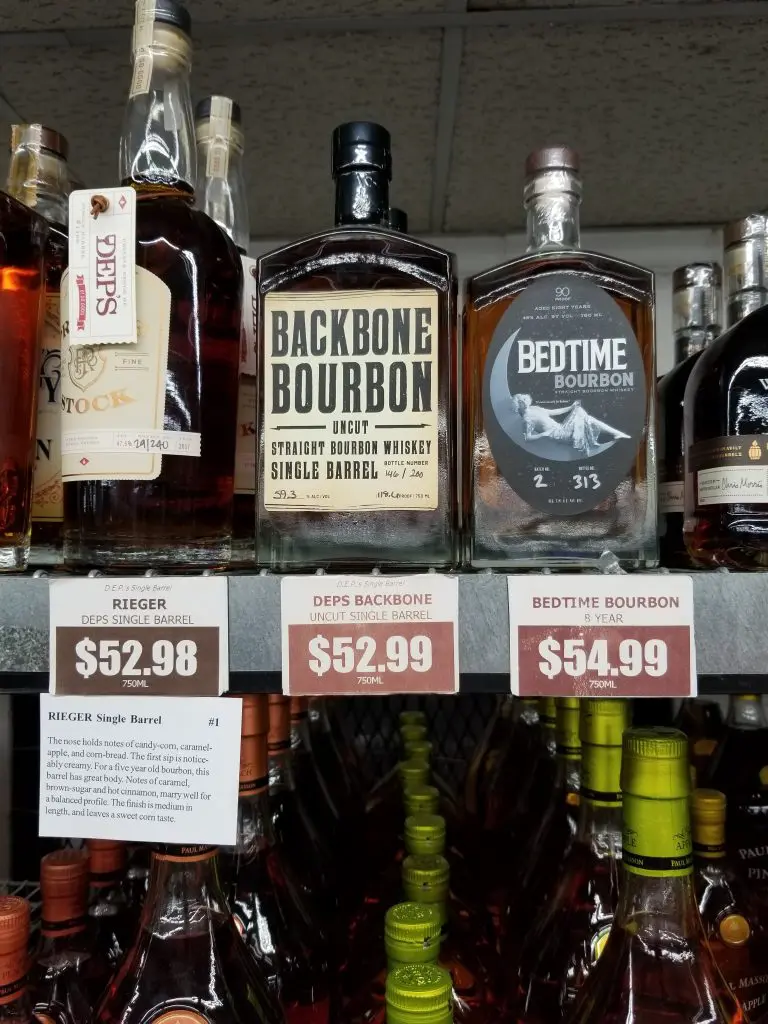 In the end, bourbon distiller's desire to create more highly desirable whiskey (i.e. allocated and expensive) will lead to more and more increases in the quality and value of the bourbon we love and can afford.
After all, that's what economies of scale teach us. If the giant distilleries want to increase the number of BTAC, Pappy or Birthday Bourbon, they're going to have to increase production to try and get those extra honey barrels.
And with increased production, they are going to have way too much distillate left over that won't make those cuts.
This is going to continue to drop the price and increase the availability, age and potential quality of the mid-priced whiskey that we get to buy.
So next time you see somebody gloating about their $1200 bottle of Eagle Rare 17 year or $2300 Willett Family Estate 17 year, don't get angry.
Just realize that the insane pricing and intense competition at the top will lead to better whiskey for you at the bottom. After all, it's really hard to taste several hundred dollars difference in one whiskey versus another after you're a few glasses deep.
Final Thoughts
As a final thought, if you find yourself new to the whiskey explosion and can look back at your previous hobbies and see that they've came and went as your life has changed, then perhaps sinking thousands of dollars into whiskey isn't a sustainable hobby.
Perhaps some bottles will always retain a high value, but look at your current collection now: will a lot of those bottles carry that value if and when the trend dies down?
Will the Weller Full Proofs and the popular blends of whiskies that were sourced and blended by non-distiller producers be exposed for their true value later on?
If we as enthusiasts can truly take a hard look at our hobby, would we realize that we are just all caught up in the hype?
For the time being, producers are firing off an amazing amount of new releases and limited editions, so why should we let the fear of missing out grip us to the point where we think we must buy 3 of everything to be happy?
If there is one thing that bottles of "dusties" can teach us about, it's that the owners of these bottles were eventually too caught up with life and living it to not be bothered with drinking those bottles that they forgot about.
In only very rare conditions were those bottles saved for the purpose of seeing if they increase in value. Most were simply a reminder that when we have too much of a good thing, that sometimes it makes us lose interest and stops being such a good thing.
Be sure to check out our first part of this series: Why Expensive Bourbon's Are Worth The Money
Featured Products
Description:

The Aged & Ore Neat Traveler is a complete travel kit for spirits. We combined our widely praised Neat Glass with one of our 3oz Flight Bottles and housed them together in a custom EVA travel case. Perfect for a night away with your favorite pour. The tie
Description:

The Aged & Ore Bottle Flight is a premium set of 4 custom silicone wrapped glass bottles designed to transport and share samples of your favorite spirits. The flight bottles come in a custom EVA travel case that fits perfectly in any small bag. An Aged &
Description:

This Bundle combines two of our crowd favorite products, creating the ultimate travel bundle to bring along your favorite spirits and glassware. Bundle Includes: Neat Traveler (Gray) Bottle Flight (Gray) Note: This bundle is only available in gray and col
*Bourbon Culture is reader-supported. When you buy through links on our site, we may earn an affiliate commission.