What to look for when your store has no allocated, limited edition or store pick bottles.
We've all been witnessing the recent bourbon boom for a number of years now. Bottles that were limited editions suddenly became allocated, then everyday bottles became allocated because of their connections to the limited edition bottles (Weller 12 is one example), then entire product lines became allocated.
All of the frenzy over these types of bottles eventually left only store-picked single barrels on the shelves.
But 2019 saw even those store picks instantly vanish off the shelf once they came out.
These days, unless you happen to wander into a liquor store on the exact day of a bottle release, chances are low that you'll find anything special on the shelves.
All of this can be frustrating to the budding bourbon enthusiast who may have the desire, but not the time or patience, to constantly scan social media or drive to every major liquor store daily.
What are the alternatives to camping out in order to finally have something unique and different in your collection?
The answer is to find the oldest bottles that you can from all of the regular labels that are setting on your liquor store's shelves.
But over 90% of these bottles never had an age statement in the first place, so how can you tell?
The Disappearance of the Age Statement
It's a simple fact that sometime after roughly 2015, age statements began to disappear from bottles. This bourbon boom that was sweeping the nation caught distillers off-guard and quickly depleted their aged stock.
To counter this, they dropped the age statements on many products and began to blend in younger distillate to stretch their resources until new barrels could come of age.
Most bourbon enthusiasts lamented the loss of Elijah Craig 12 year and Knob Creek 9 year.
It's also highly unlikely you're going to find those particular older bottles setting on the shelf after all this time (even though Knob Creek has brought back the 9 year age statement).
However, what you need to be looking for on each bottle is a laser code or some sort of identifiable date marking from when the bottle was produced. Why are we looking for that?
Because if you can find a bottle with a date before 2016, chances are the whiskey inside contains a larger percentage of older barrels used in the batches.
Beware, this is not a hard-and-fast rule, but it does make sense if you think about it. Before 2016, distilleries may have projected that they would be selling more barrels in the coming years, but they were still bottling barrels that had been aging for far longer than they are today and needed to use them immediately.
If you are still on the fence on if the search for older bottles is worth the hassle, you should also consider the fact that many distilleries had sourced their barrels from another (better?) distillery before switching to their own products (like Willett did with Heaven Hill barrels).
Also, some distilleries were having their products contract distilled by larger distillers not too long ago.
The new distillers tried to future-plan enough so that once their facilities came online they would be using the same ingredients, yeast and barrel specs that their contract distiller used (Luxco and Michter's are good examples).
But as the facilities shifted production and aging locations, it is a good bet there will be some differences in the products that are put out compared to the ones made by the contract distiller.
Newer bottlings of a particular label might be noticeably different from the older labels and not always in a good way.
So as you go along in your journey to find these bottles hidden in plain sight, here are some things to look for:
Wild Turkey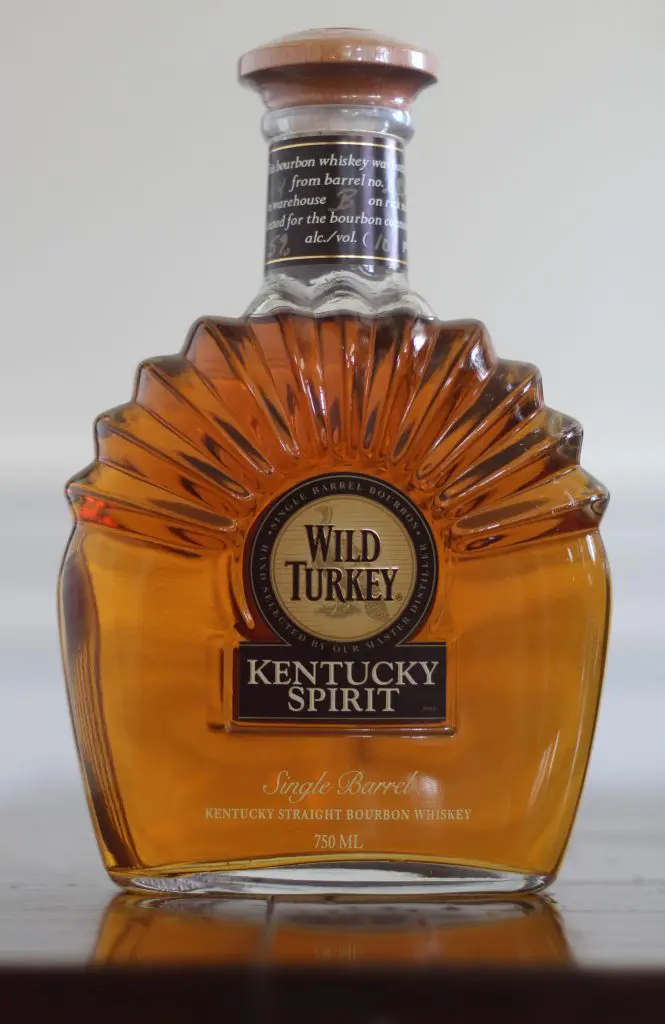 Wild Turkey products are high on this list because every store seems to carry them. Wild Turkey products very rarely contain an age statement on the label, but the ones that do aren't really sought-after (Russell's Reserve 6 Year Old Rye and 10 year old Bourbon, both bottled around 90 proof and are easy to find).
In 2019, the iconic bottle shape of Kentucky Spirit was changed to look more upscale, but in reality it only made it look more generic.
These old turkey-tail feather shaped bottles seem to be destined to become collectors pieces one day, but in the meantime, many can still be found on the shelves waiting to be sold out.
Be on the lookout for older "bottled by" dates on the neck. I can still find some of these that were bottled in 2014 in my neck of the woods.
You may be able to find some that are older. But a big attraction is that these could contain bourbon as old as 9 years old inside in some instances.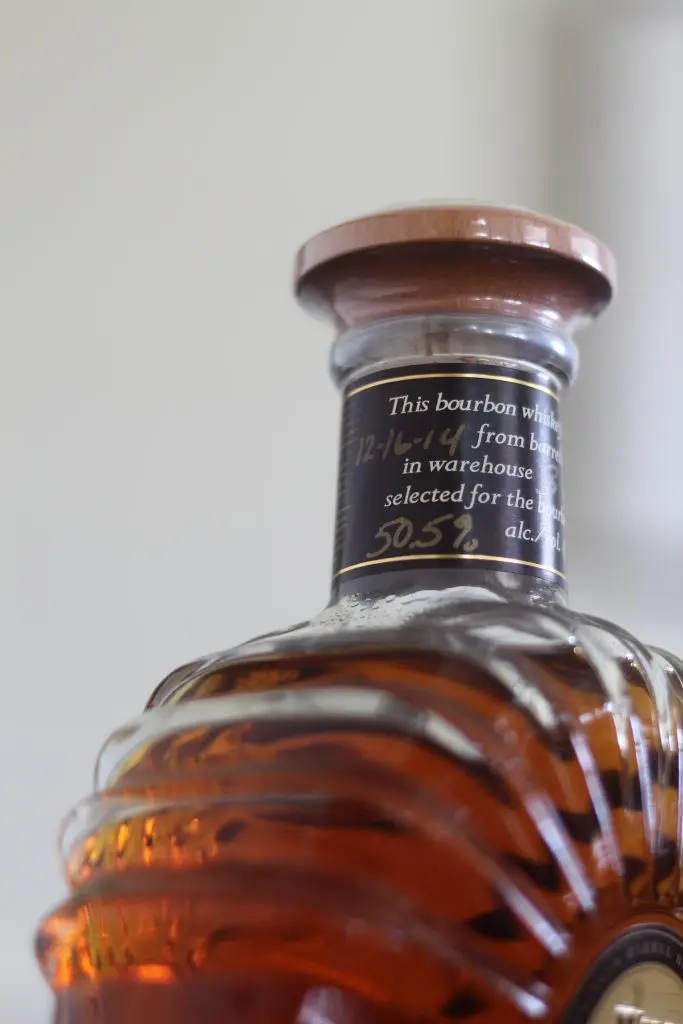 Russell's Reserve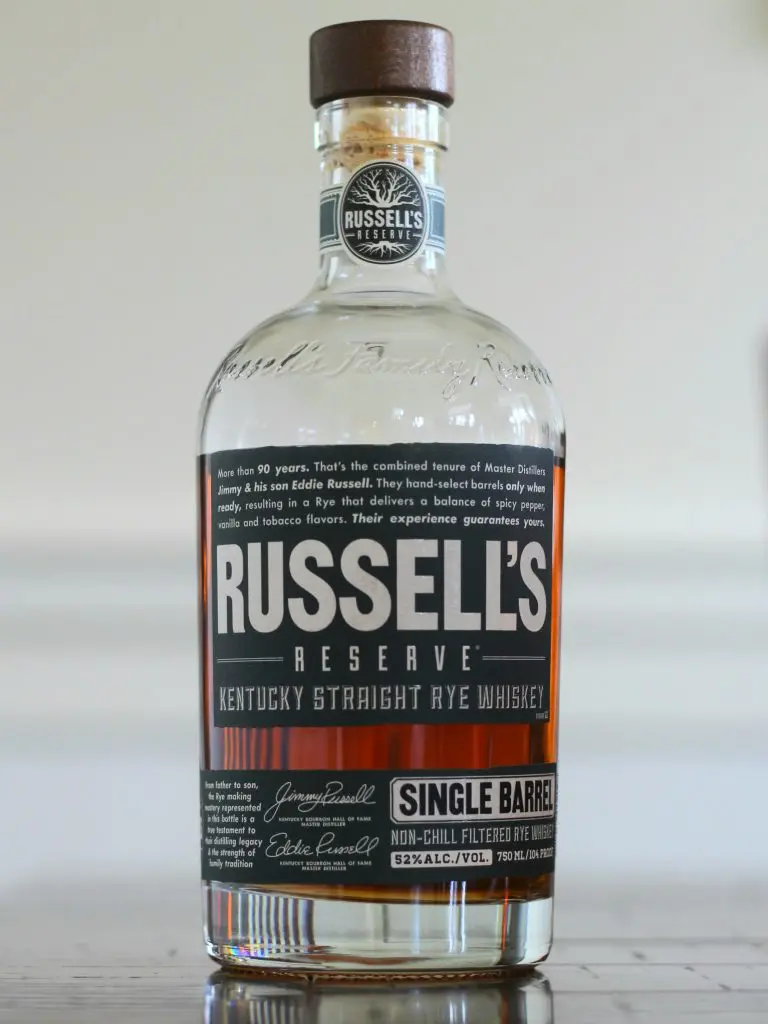 Russell's Reserve bottlings are also high on the list. Until the most recent label change (late 2019+), no information was previously given on the tag as to the age of the bourbon inside.
Unless you know the person who went on the pick, this may have been hard to glean. As for the Russell's Reserve Rye Whiskey, rarebird101 sums it up best on his website:
"There seems to be two distinct profiles for [Russell's Reserve Single Barrel Rye] bottles. One is butter, cream, and a little more floral [2015-2016].
The other bottle I opened tonight [2018] is more in the direction of Cornerstone. Pepper, oak, some cherry. Much more oak influence."
The allure of these 2015-2016 bottles may be enough that it seems like a worthwhile hunt to compare them to a more modern RRSiB Rye. To do that, you will also have to learn how to read a Wild Turkey laser code like this:
The LL/HH is the main part of the code you have to look at. But what we're concerned about is the two letters that come after "LL/" The first letter, in this case "H," represents 2019. Here's a quick list of what the first letter means starting in 2015:
D = 2015
E = 2016
F = 2017
G = 2018
H = 2019
I = 2020
The second letter tells you the month that it was bottled, so the second "H" (H being the 8th letter of the alphabet) means that it was bottled in August.
Whistlepig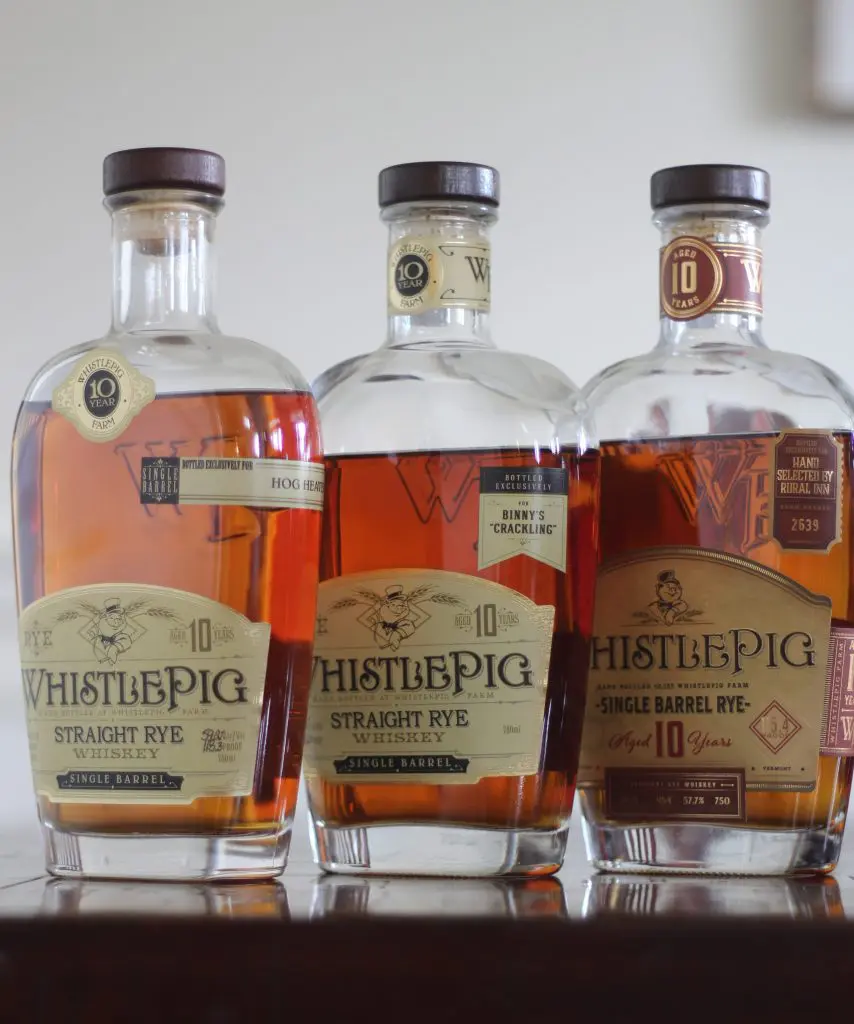 Whistlepig Single Barrels labels have been undergoing constant changes as well since they first became a brand. The picture shows the basic label changes throughout the last 6 years.
While the bottle on the right is the most modern label (first released in 2019), the one on the left is one of the first few single barrel labels released.
And although there is an almost 100% chance that the liquid inside of both of these is from Alberta, Canada, the rye whiskey in the older bottle has probably been finished in a bourbon barrel.
These bottles have a nice sweetness that mellows out the big floral and herbal nature of the Canadian rye whisky inside. The newest bottles seem to have skipped that step and are much more botanical.
However, if you want your best shot at getting an old MGP (LDI) rye whiskey single barrel, the label in the middle is the one you need to seek out.
That time period witnessed some stores/groups being able to find a barrel of 13 year MGP rye whiskey during their barrel picks.
Buffalo Trace Products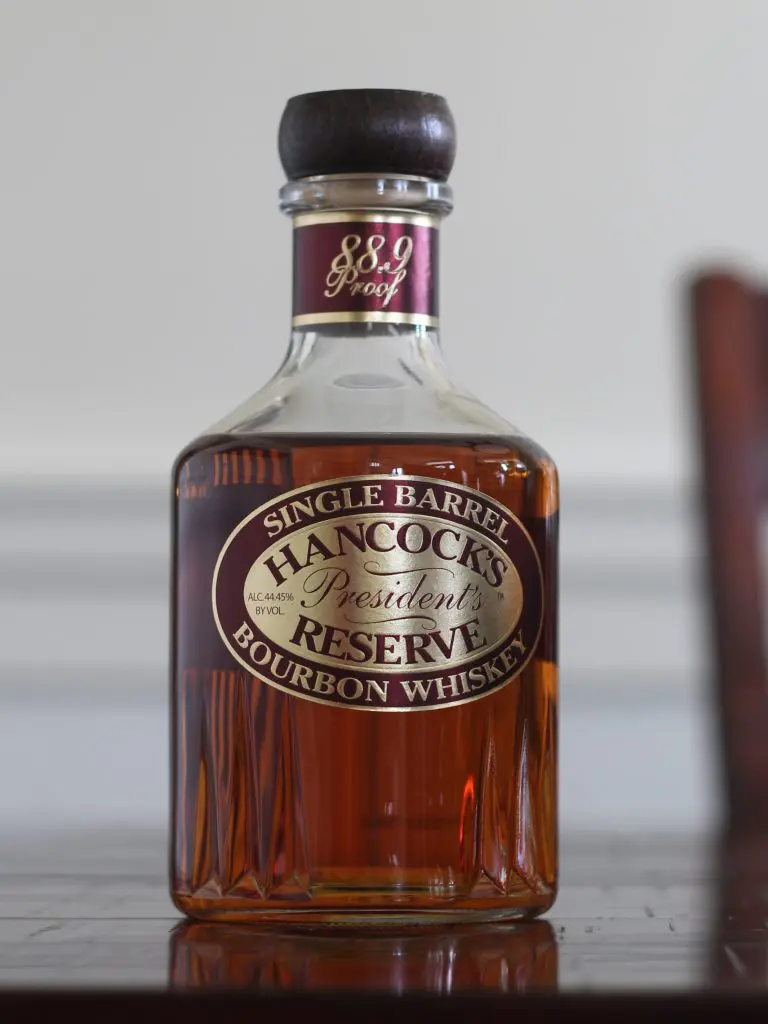 Buffalo Trace products are insanely popular and don't stay on the shelf long, but if you find one, or if you find a seller/trader that has a bottle of allocated, non-age stated Buffalo Trace, then the older, the better.
This bottle of Hancock's Reserve was recently purchased at the price of a 2019+ bottle, yet the laser code tells me that it's from 2013.
There's a much better chance at this bottle having older distillate in it because BT wasn't running out of barrels back in 2013 like they have been these days.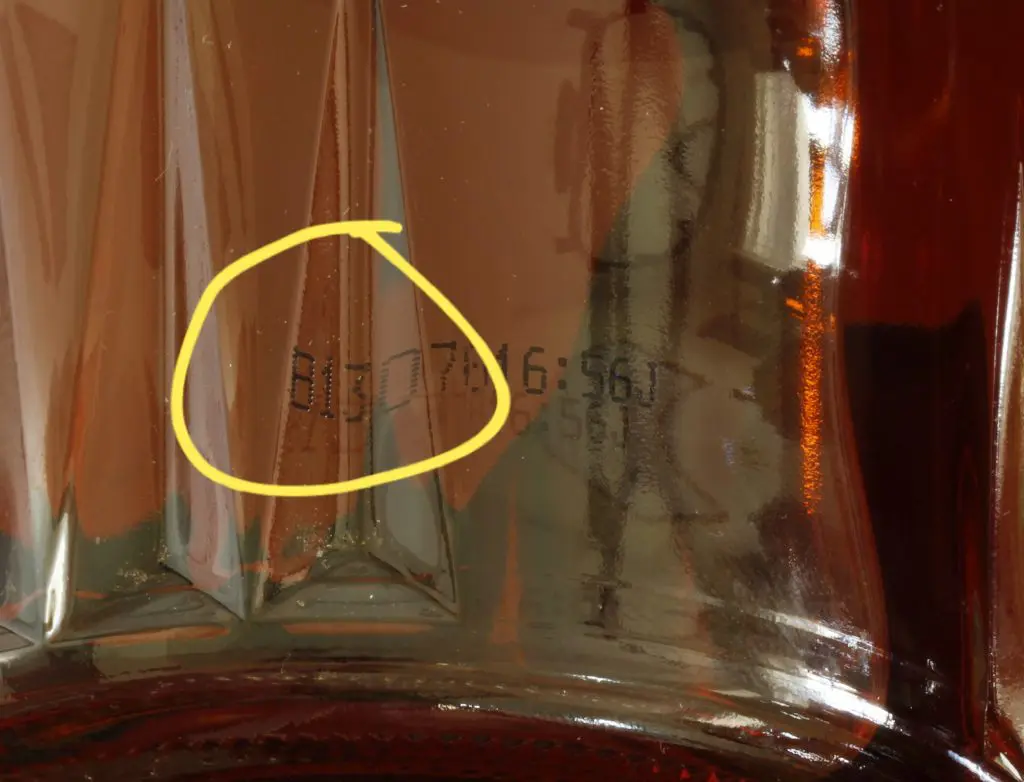 1792 Bottled in Bond
This bottle of 1792 Bottled in Bond is from 2017 (note the L17 at the beginning of the laser code). 1792 products are tricky though, and older may not always mean better.
In fact, 1792 Sweet Wheat was supposedly a giant batch of wheated bourbon that was distilled sometime around 2008 (give or take a few years).
It's not exactly known if they're still making it, but since it is only an annual release, it is assumed that each year you see it on the shelf, it's the original distillate and another year older.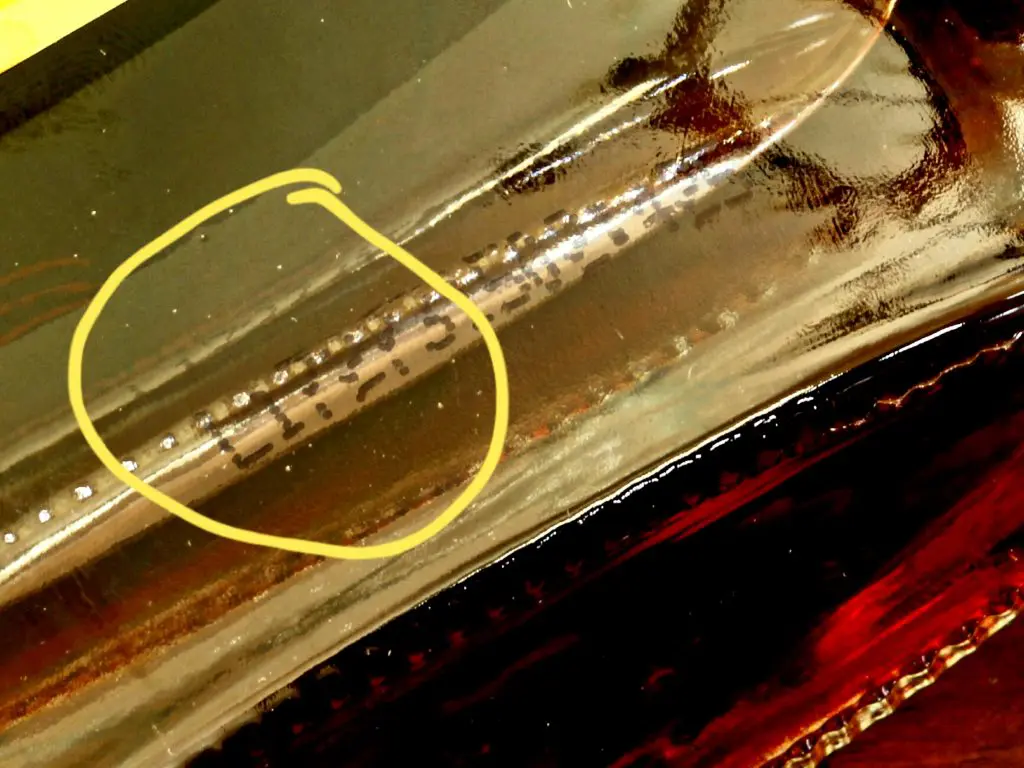 In this case, it might make sense to buy modern-day releases of Sweet Wheat over older bottles because you're probably getting an older product.
However, 1792's standard ryed bourbon mashbill products are probably getting much younger as Barton Distillery increasingly becomes the go-to source for straight Kentucky bourbon that many NDPs are looking for. (and that warehouse collapse in 2018 certainly didn't help)
Michters
Michter's is known as getting its start with the help of Brown Forman (Old Forester, Woodford Reserve, Jack Daniels) in the early 2000s.
Michter's founder spared no expense and made sure that the bourbon, rye and American Whiskey that was bottled was done to their exact mashbill and specifications.
Michter's always had a vision of opening its own distillery and distilling its own product, which was something it finally realized in 2015 when it distilled its first batch in Shively, KY.
But while Joe Magliocco has insisted that everything has remained the same, from barrel sourcing to the yeast they use, it is certainly not out of the realm of certainty that some of their early products were made to a higher and more consistent quality under Brown-Forman's supervision than their first year or two of batches.
Also, seeing as how Michter's non-age stated products are perceived to be somewhat young (4 or 5 years old), that means that finding bottles with a neck tag that show that they were bottled on or before 2017 are surely Brown-Forman produced products whereas 2018 may not be and anything bottled in 2019 and beyond surely is not.
Keep in mind, I am only talking about their regular releases and barrel strength products and not their age stated products.
Lot No. 40
Moving on to a Canadian company, Lot No. 40, distilled at the Hiram Walker Distillery, is one of the few Canadian rye whiskies where they have actively confirmed aging their product in new barrels (and, yes, some used barrels as well).
And while Lot No. 40 may not be in everyone's wheelhouse, there is one in particular that may catch your eye.
When Lot No. 40 was resurrected, Corby (the company that owns it) was very open with the specifications on it compared to subsequent releases.
The first bottle wears a loud-and-proud "2012 Release" on its label as well as has some neck tags showing off an award.
The 2012 release used a majority of new charred oak barrels, used 10% malted rye along with 90% unmalted rye and was blended together from barrels aged for 7 and 8 years.
Subsequent releases now use 100% unmalted rye, use far more used barrels in the blend and haven't had a comment on how long their barrels are aged for (which usually means they're younger).
So if you're a rye whiskey fan and looking for something new, finding one of these 2012 releases may be a fantastic find, especially because the price should still be the same as a modern-day Lot No. 40.
High West
Since we're on the subject of ryes, one of the biggest influencers of rye whiskey in the US has been High West.
Their initial bottlings were started with the blending of classic MGP 95/5 rye whiskey aged between 2 and 6 years old and a giant purchase of a very rare Barton Rye Whiskey barrels that nobody saw a use for.
The early batches of Rendezvous Rye and Double Rye! Whiskey used that 16 year old Barton Rye Whiskey in their batches and it won over critics worldwide.
But all good things must come to an end and in early 2018, High West ran out of the Barton rye whiskey and began to use their own distillate.
Fans of the brand were upset because they could taste the difference and found it wasn't nearly as magical.
Nowadays, if you want to experience the old Barton rye whiskey magic, you need to look at the batch number at the bottom of each bottle and try to find one that starts with "17" or less.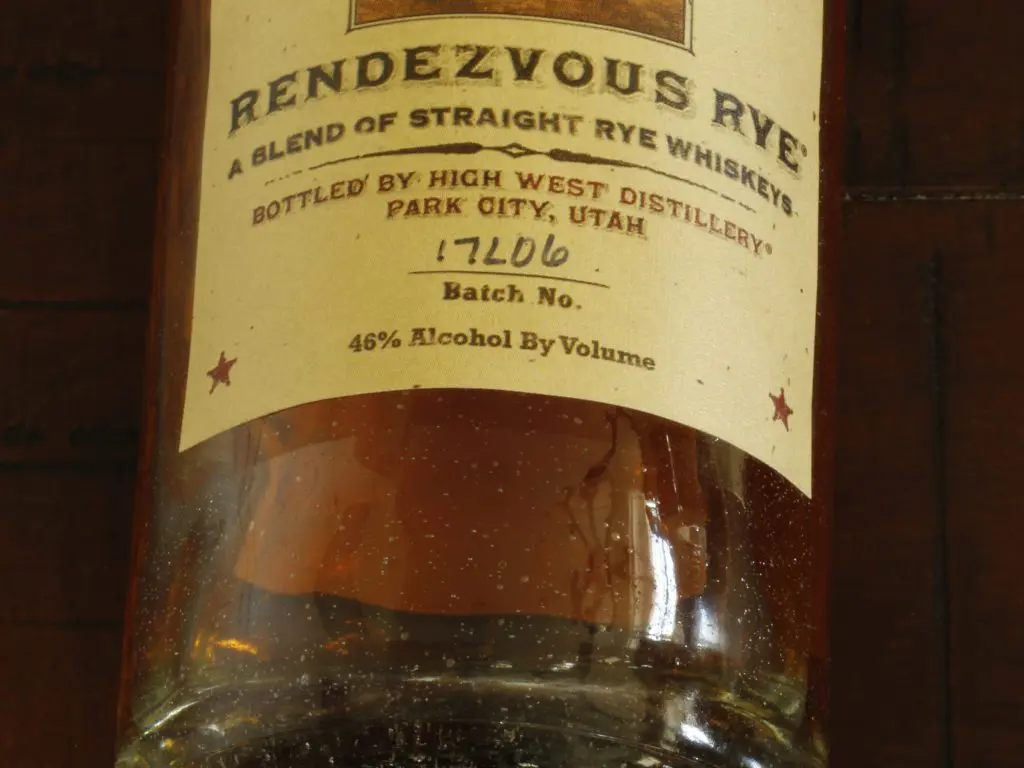 Belle Meade
Speaking of producers that have sourced their whiskey, none has done it better than Belle Meade in Nashville, TN. They're bigtime sourcers of MGP bourbon that they bottle by itself or with a barrel finishing treatment.
Their early products carried high age statements (some sherry finished 90 proof bourbon had a 9 year age statement on the front label) but recent ones seem to be of younger age and lower proof.
The early bottles and batches represented the cream of the crop for the brand, so it may be in your best interest to find some of the older labels. Luckily, they're easy to spot on the side of the bottle.
The "batch no." on the side of the bottle starts with a number that indicates the year it was made.
So 18-02 indicates it was the second batch bottled in 2018. The closer you can find a bottle being made to 2013, the older the liquid has a chance to be on the inside.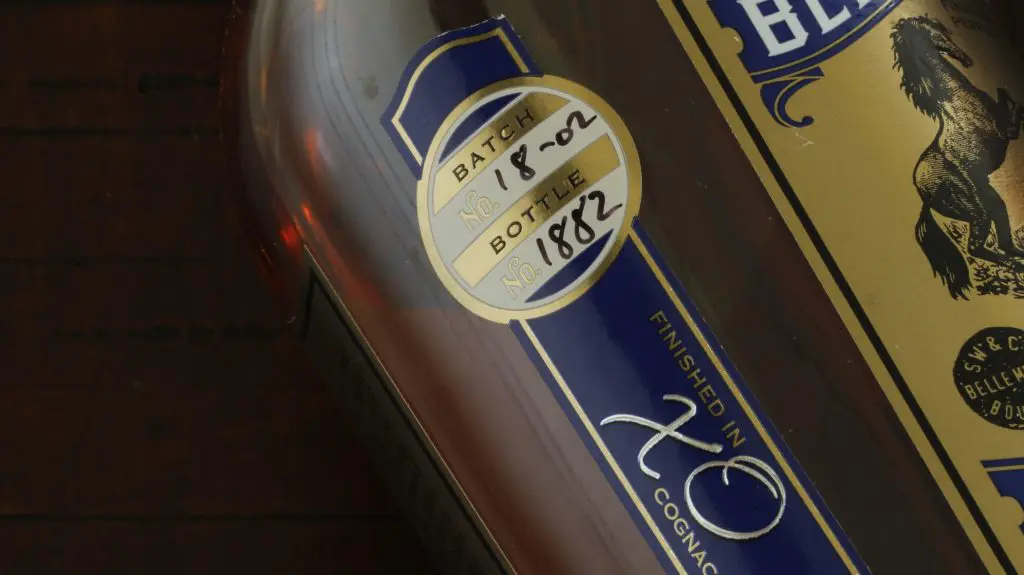 1843 Wheated Bourbon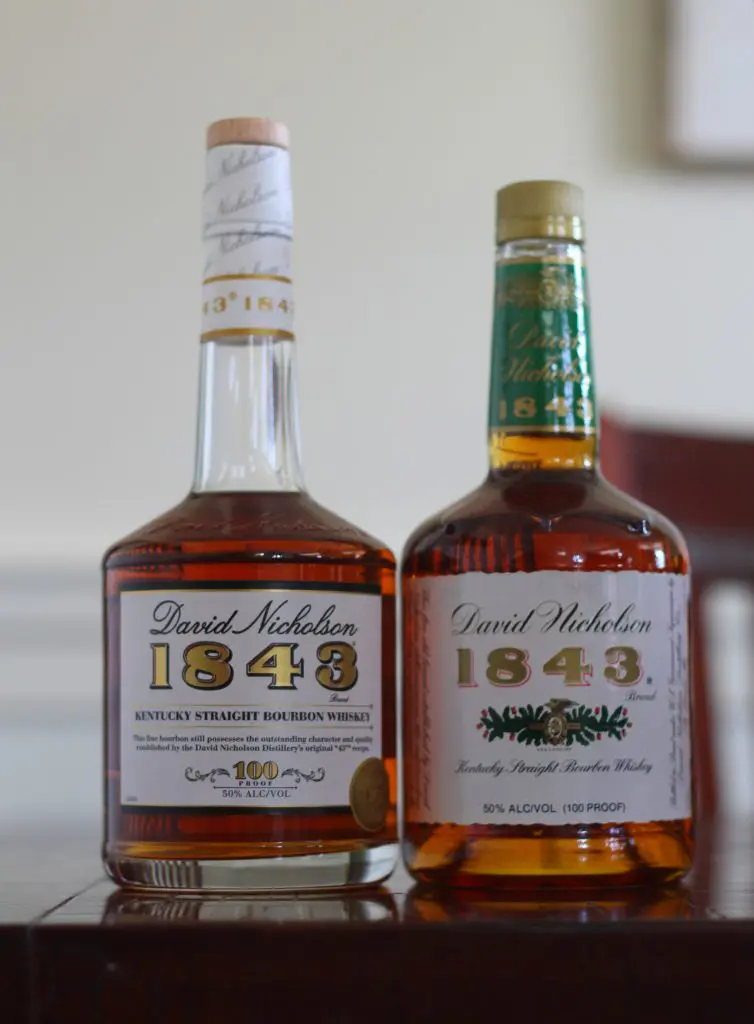 Luxco has long been sourcing from Heaven Hill. In fact, it is unknown when exactly they stopped sourcing bourbon and started to contract distill their product at Heaven Hill's own facility with their master distiller, John Rempke, at the helm.
While some products taste like Heaven Hill products through and through, others don't have too much in common with a modern HH made product.
Take the 1843 Wheated Bourbon for example. Although it may be easy to dismiss it as 100 proof Larceny, the character is much spicier. Once upon a time, it wore a screw cap and carried a bottled-in-bond label.
Don't let the screw cap deter you though. If you do manage to search out this old bottling, you'll find a slightly different tasting wheated bourbon inside. But beware, the labels on these old screw tops are likely very inaccurate.
Evan Williams Vintage
Heaven Hill's most notorious change in the last 5 years was the dropping of the 12 year age statement on their Elijah Craig Brand. But another age stated product has seen its average age decline as well. I'm talking about Evan Williams Vintage.
Although somewhat proofed down and lacking in flavor, there is still a strong fan base for this bottle that wears its age statement on the back of the label.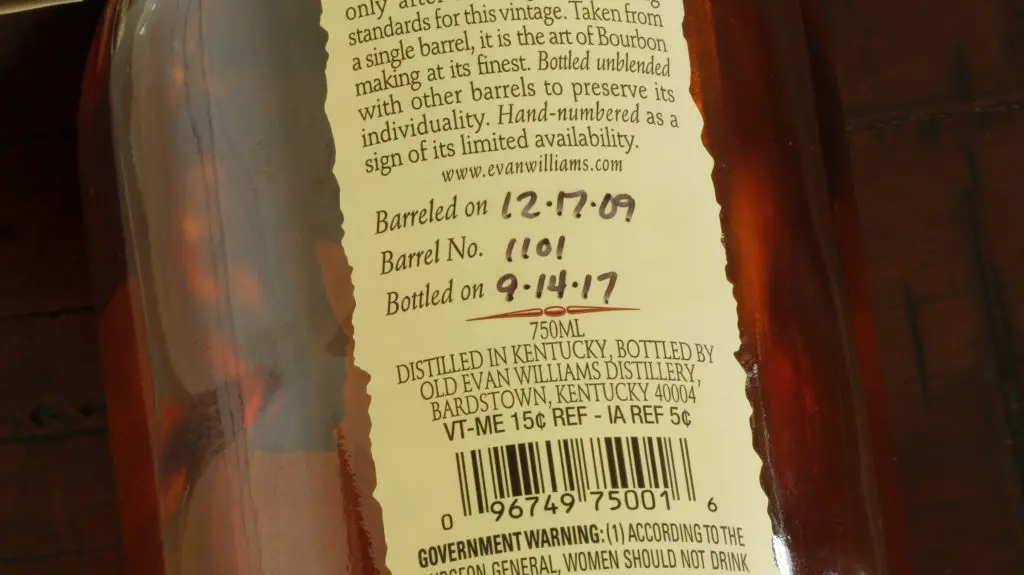 Back there you'll find the barrel number, the date it was barreled and the date it was bottled. Around 4-5 years ago, these could be found sporting a 10 year age statement.
But nowadays the average age is around 7.5 years old. Finding those 10 year old bottles, or even one that was around 9 years old, would be a fantastic value for this typically low $20 bourbon.
Featured Products
Description:

The Aged & Ore Neat Traveler is a complete travel kit for spirits. We combined our widely praised Neat Glass with one of our 3oz Flight Bottles and housed them together in a custom EVA travel case. Perfect for a night away with your favorite pour. The tie
Description:

The Aged & Ore Bottle Flight is a premium set of 4 custom silicone wrapped glass bottles designed to transport and share samples of your favorite spirits. The flight bottles come in a custom EVA travel case that fits perfectly in any small bag. An Aged &
Description:

This Bundle combines two of our crowd favorite products, creating the ultimate travel bundle to bring along your favorite spirits and glassware. Bundle Includes: Neat Traveler (Gray) Bottle Flight (Gray) Note: This bundle is only available in gray and col
*Bourbon Culture is reader-supported. When you buy through links on our site, we may earn an affiliate commission.