*Bourbon Culture is reader-supported. When you buy through links on our site, we may earn an affiliate commission.
Each year around this time, Heaven Hill submits a TTB label request for their newest Parker's Heritage Collection release. Since 2019, we've been treated to a trio of "Heavy Char Finished" Rye Whiskey, Bourbon and Wheat Whiskey. Then there was last years "Double Barrel Blend" which was a return back to bourbon with the quirk of having a portion of the blend finished in new charred oak barrels.
For 2023, Heaven Hill plays it even more safe by giving us just a 10 year old Rye Whiskey. Yes, I'm using the word "just" as a way to express how I really feel about this release. I just don't see anything that is worthy of it being a big deal. But if you know Heaven Hill's relationship with rye whiskey, maybe there is reason to believe this is a big deal.
Heaven Hill is capable of even higher age statements than this
I don't have any facts to back this up, but Heaven Hill is probably sitting on more 12+ year old barrels of whiskey than any other distillery in Kentucky right now. Don't believe me? Just check out how many releases they have right now that have age statements that high. And while some may claim that Beam could have just as much, the number of labels Jim Beam has with age statements that high is minimal.
Why I'm telling you all that is that I'm surprised that Heaven Hill couldn't have at least rolled out with a 12 year (or more) age stated rye whiskey. I'm sure there is a reason why they didn't, but I'm not listening. If they're worried about evaporation or becoming over-oaked, there are ways of dealing with that (move them to lowest parts of a rickhouse or put them in the corner of an air-conditioned processing warehouse.
But 10 Years is still old for Kentucky Rye Whiskey, right?
This is true. At the moment, there aren't any other Kentucky distilleries that have a 10+ year old rye whiskey for sale except for Kentucky Owl (and theirs has a rum barrel finish), Van Winkle Family Reserve Rye 13 Year and Sazerac 18 Year. Good luck on finding the last two.
But I think that Heaven Hill sees competitors on the horizon. They know that Beam has a 10 year Old Overholt Rye Whiskey coming out in the fall. Beam has bigger plans to grow the Old Overholt brand even more. And to go off on a tangent for one more moment, I'd go as far as to say that Beam will have one of the biggest Kentucky rye whiskey programs in the next 5 to 6 years.
There is also a slew of new Kentucky Distilleries that are going to be knocking on the door with a 10 year old rye whiskey in the next 3 years too. Wilderness Trail, New Riff and Bardstown Bourbon Company are all very close. Rabbit Hole and Green River Distilling aren't far behind either.
So why am I talking about all of these other distilleries when this is an article about Parker's Heritage? Because this might tell us why Heaven Hill had to choose this year as the one where they release a rye whiskey for the 17th PHC release. If they waited any longer, it would be too irrelevant to use.
What stands out with this 10 year old rye whiskey?
From what I can tell from the back label, there's not much red meat thrown out to enthusiasts of the brand. Barrels were taken from 5 different warehouses and from different floors. But which warehouses? None are mentioned. I think is a big miss by the marketing department at Heaven Hill. Last year's Double Barreled Blend told us the warehouses they picked from and I feel like they were finally realizing this is something enthusiasts care about. We demand as much information as possible – especially when it comes to warehouses.
The label submitted to the TTB says this is going to be 125 proof. That means this could have been labeled as a "Full Proof" rye whiskey, but they didn't decide to use that term. For those of you who don't know what the difference between Full Proof and Barrel Proof is, Full Proof is when a whiskey is proofed down after maturation to the same proof that it went into the barrel at. In the case of Heaven Hill, their rye whiskey gets put into the barrel at 125 proof.
There is no indication that the mash bill used for Parker's Heritage 10 Year Rye is any different from the standard 51% rye, 39% corn, 10% malt one that is used in Pikesville, Elijah Craig Rye Whiskey or Rittenhouse Rye. So if you're a fan of those but think they could use some more age and proof, you'll be in luck. However, a bottle of this Parker's release – if you can find it at retail – will probably be a cool $150.
Competitors on the horizon
I'm going to be honest with you, I don't have high hopes for this release. Heaven Hill does not have a reputation for making legendary rye whiskey or wheated bourbon. The rye whiskey I've drank from Heaven Hill has been mostly one-dimensional. The nutty taste is reduced but a peppery taste takes its place. It's not particularly fruity, floral or herbal either. Maybe that will change with the bump in proof, but it's hard to win the race when you're already starting a lap behind.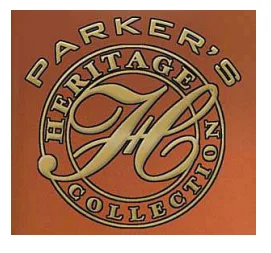 So which competitors will this bottle of Parkers be facing off against? The most obvious one is rye whiskey from MGP/Ross & Squibb. Yes, I know that's not a Kentucky rye whiskey, but it's one of the standard-bearers of rye whiskey throughout the world. There's a flood of 10 year old 95/5 rye whiskey from them coming out this year. It is going to be hard to compete against in both flavor and price. Canadian rye whiskey is also having a moment where rye whiskey drinkers are starting to warm up to liquid sourced from the great North. The value is also there too.
Blended rye whiskey and finished rye whiskey are becoming quite popular too. I don't say this about hardly any other whiskey, but blending young rye whiskey and old rye whiskey makes a lot of sense. Young rye whiskey has a certain vibrancy that goes away as it grows older.
Will the mediocrity of PHC Heavy Char Rye taint the release of PHC 10 Year Rye?
Finally, let's address the elephant in the room – the very mediocre PHC 8 Year Heavy Char Rye that came out in 2019. To many enthusiasts, this was one of the rare failures of the PHC line. For being 8 years old, it was remarkably youthful. I remember finding off-putting notes of wet cardboard and I was not alone on that. This is why I'm going to be very cautious about buying a bottle, especially with so many other great releases coming out this fall.
If you're like me and haven't found Heaven Hill's rye whiskey to be something you enjoy, and especially if you didn't enjoy PHC Heavy Char Rye, then this one has a good chance of being mediocre too. Take caution if you come across one this fall.
Featured Products
Description:

The Aged & Ore Neat Traveler is a complete travel kit for spirits. We combined our widely praised Neat Glass with one of our 3oz Flight Bottles and housed them together in a custom EVA travel case. Perfect for a night away with your favorite pour. The tie
Description:

The Aged & Ore Bottle Flight is a premium set of 4 custom silicone wrapped glass bottles designed to transport and share samples of your favorite spirits. The flight bottles come in a custom EVA travel case that fits perfectly in any small bag. An Aged &
Description:

This Bundle combines two of our crowd favorite products, creating the ultimate travel bundle to bring along your favorite spirits and glassware. Bundle Includes: Neat Traveler (Gray) Bottle Flight (Gray) Note: This bundle is only available in gray and col
*Bourbon Culture is reader-supported. When you buy through links on our site, we may earn an affiliate commission.