It's been 7 to 8 years since Wild Turkey last released a single barrel store pick of their rye whiskey. Back then, it came in the form of a Russell's Reserve Single Barrel Rye Whiskey that wore a neck tag to identify all of the barrel information. That program was very short lived (lasting probably 12-18 months) before they terminated it. We were never really given a good reason why they ended it either – especially since the Russell's Reserve Single Barrel Bourbon program lived on.
Then on May 20th, the TTB's website had a new label pending approval that showed us that Wild Turkey was resurrecting their single barrel rye whiskey program, albeit with a few changes.
What do we know about Wild Turkey Single Barrel Rye Private Selection so far?
For starters, these new single barrels won't be released under the Russell's Reserve name or label. My speculation is they'll use the Rare Breed/Kentucky Spirit bottle. It'll also be strictly branded as a Wild Turkey product too. The mash bill should remain the same as other Wild Turkey rye whiskey products – unofficially listed as 52% rye, 36% corn and 12% malted barley.
The barrels used in this program appear like they're going to average about 5 1/2 years old. Back when the Russell's Reserve Rye Whiskey picks were happening, it was estimated that the barrels that were selected could be as old as 8 years and certainly not under 6. So we'll be losing some age as it looks right now.
As for the proof, honestly, 101 isn't too terrible. If you'll remember, Russell's Reserve Single Barrel Rye is only bottled at 104 proof, so we're talking about 3 less proof points. If this seems low, you have to remember that Wild Turkey is rumored to have a barrel entry proof of around 114-115 for their rye whiskey.
Initial TTB-filed labels show that they may be picking the barrels from the lower warehouse levels too (most Wild Turkey warehouses have 6 floors). The Liquor Barn pick shows it's coming from Floor 2. Yes, these should be treated as just placeholders for now, but it makes me believe that 101 proof might not be too far from what the barrels ended up being when they were pulled for bottling. Also it should be noted that the Russell's Reserve Single Barrel Rye picks from years ago were also picked from the second floor.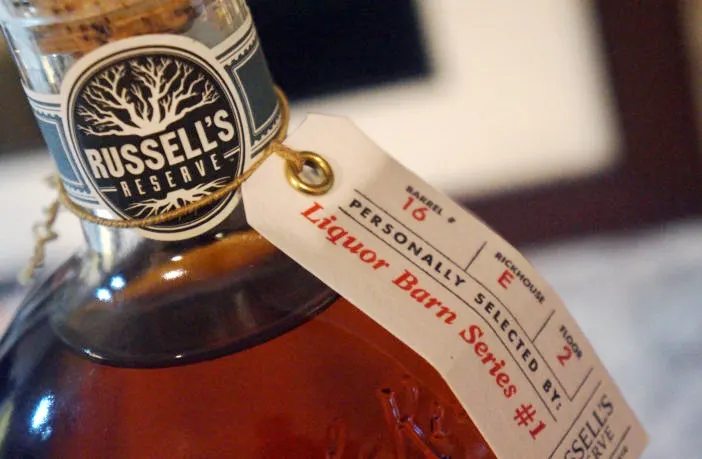 Opinions on Wild Turkey's Rye Whiskey are mixed
Wild Turkey is not a powerhouse in the rye whiskey scene. Jimmy Russell was never really a fan of the whiskey so the program was never really pushed hard. Eddie warmed up to it a bit more. But Bruce Russell, Eddie's son, has been vocal about his love for the spicy spirit. It may be a sign that a shift is coming in the Wild Turkey Universe.
In recent years, Wild Turkey has showed a willingness to age their rye whiskey to higher ages with the release of the 2019 Master's Keep Cornerstone and older barrels of Rye going into 2022's Master's Keep Unforgotten. Cornerstone was not that well received outside of the group of die-hard Turkey lovers. Russell's Reserve Single Barrel Rye's also set on the shelf in most locations since the lack of information on barrel age or warehouse location makes them all feel like they're nothing special.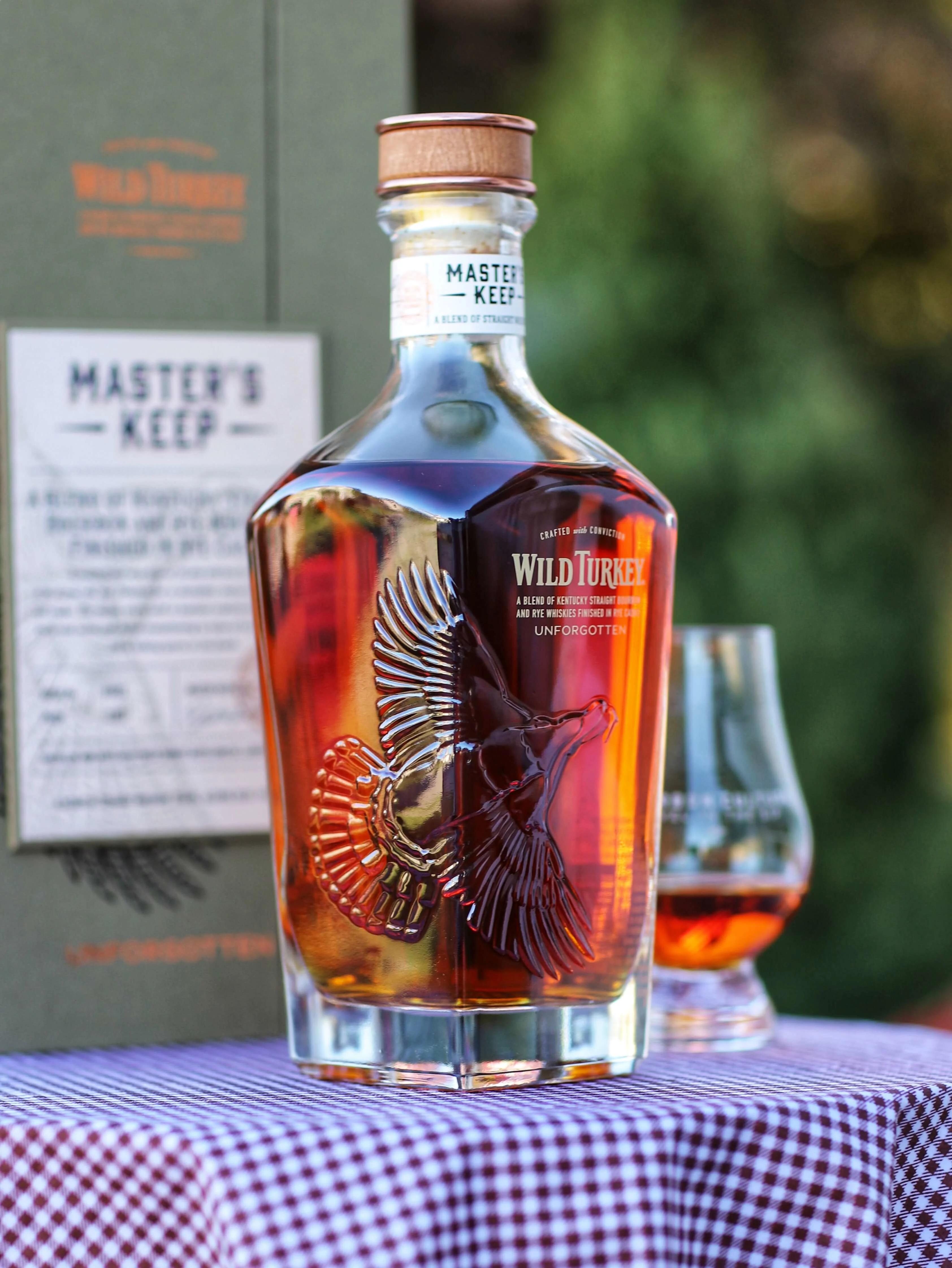 So while my hopes for a really great rye whiskey product from Wild Turkey are going to be high, I'm not going to go out of my way to get whatever bottle is released in my area first. If I'm being realistic, these will probably be better than Wild Turkey 101 Rye but won't be much better than a bottle of Russell's Reserve SiB Rye. The main selling point will be the price and getting something slightly unique. Hopefully these slot right into the $45 price point when they're released. Any more and it'll feel like it's too much and any less will feel too cheap.
As a final note, nowhere on the label that was submitted to the TTB is there a mention of it being "non-chill filtered" which means it's definitely chill filtered. The overlords at Campari get their way again. What is it with Campari and their love for chill filtration? Just leave Wild Turkey alone already!
What does the future hold?
I've been hoping for Wild Turkey to bring back the Russell's Reserve Rye Whiskey barrel select program for a while now. In fact, I even talked about it 3 years ago in my article on what enthusiasts really want to see come from distilleries. I still think that single barrels of that aren't off the table yet at Campari. I believe these Wild Turkey 101 Rye barrel picks are going to be the proving grounds to see if fans are ready to embrace Wild Turkey rye again (short answer: we are and have been). If it's successful, I'd assume we'll get those Russell's Reserve picks back in the next couple of years. Hey, a Turkey-fan can dream, right?
Featured Products
Description:

The Aged & Ore Neat Traveler is a complete travel kit for spirits. We combined our widely praised Neat Glass with one of our 3oz Flight Bottles and housed them together in a custom EVA travel case. Perfect for a night away with your favorite pour. The tie
Description:

The Aged & Ore Bottle Flight is a premium set of 4 custom silicone wrapped glass bottles designed to transport and share samples of your favorite spirits. The flight bottles come in a custom EVA travel case that fits perfectly in any small bag. An Aged &
Description:

This Bundle combines two of our crowd favorite products, creating the ultimate travel bundle to bring along your favorite spirits and glassware. Bundle Includes: Neat Traveler (Gray) Bottle Flight (Gray) Note: This bundle is only available in gray and col
*Bourbon Culture is reader-supported. When you buy through links on our site, we may earn an affiliate commission.