*Bourbon Culture is reader-supported. When you buy through links on our site, we may earn an affiliate commission.
The golden days of being able to find 12+ year old MGP bourbon started to end sometime in 2019 depending on who you ask. All of the top sources dried up one by one starting with Belle Meade and ending with Smoke Wagon in late 2020. With MGPs massive expansion starting in 2013, enthusiasts knew that it would require some waiting before they'd see age statements like that again. This has left most enthusiasts clutching their remaining bottles and biding their time.
Rebecca Creek – the latest in a series of producers to obtain old barrels from "Seagram's"
Occasionally, there are glimmers of hope that pop up from time to time. Producers that have stashed some of their MGP barrels away will suddenly surprise us with a release in a market we wouldn't expect. Redwood Empire will occasionally trickle out some 14 year Haystack Needle bottles and even Four Gate had a few barrels of 14 year MGP stashed away. Otherwise, the only current producer out there who still has a magic tap of aged (over 8 year) MGP is Valentine Distillery; makers of Mayor Pingree.
It's like a game of whack-a-mole to track down where the next single barrels of MGP will come from. One of the moles that stuck its head up recently was Rebecca Creek – a craft distillery based out of San Antonio Texas. They just so happened to drop a bunch of 16 year old single barrels in the fall of 2022. Some were available at the distillery and the rest were sold through Texas retailers. For being 16 years old, the proof on some of those barrels was pretty wild. A few came in at 130 proof or more! Those weren't the norm, but it's still interesting to see a barrel sourced from MGP climb that high. As an aside, this wasn't the first time that Rebecca Creek released very old MGP – they did it at the end of 2020 with a "12 year old Limited Release" bottled at 91.8 proof. I guess that should've been our first clue.
The bottle I'm reviewing today is one of their 16 year old barrels that falls more into a more realistic range for bourbon aged 16 years – 93.4 proof. Rebecca Creek numbered the barrels from 1 to 33 (at least that's the highest one I've seen) and the bottle I'm reviewing today is from Barrel #5.
Not much information is revealed about where these barrels were stored. I imagine they left in Indiana until they were ready to be bottled. Moving them to Texas would probably be a bad idea if they were there for too long because the hot, humid climate is a recipe for runaway evaporation. Seeing as how every drop is important when you've aged barrels into their teenage years, the people at Rebecca Creek probably didn't want to jeopardize their profits.
From what little information is available out there, these 16 year old barrels use MGP's low-rye bourbon recipe (LESV) of 75% corn, 21% rye and 4% malted barley. No issues with that from me, but some enthusiasts might prefer the high-rye mash bill (LBSV – 60/36/4) instead.
So how does 16 years in a barrel taste? Let's find out. Thanks to my friend Mike for his generosity so I could do this review. Here's my tasting notes. As usual, I sampled this neat in a glencairn.
Tasting Notes
Nose: Yup, this smells every bit of those 16 years. The oak is extremely old and oxidized. There's varnish notes everywhere. Sweetness doesn't come from your typical caramel or honey scents – instead there's just a lot of toffee. There's lots of chocolate every time you take a sniff along with hard candies from Grandma's candy dish. What I'm trying to say is there does seem like there is fruit notes here, but they're hard to decipher.
The age and time in a barrel has just altered everything so much. There's leather, shoe polish and dust scents at every turn. Unique! But a bit heavy-handed. I do find the nose to be somewhat light compared to more modern (and younger) bourbons. The low proof probably contributes the most to that.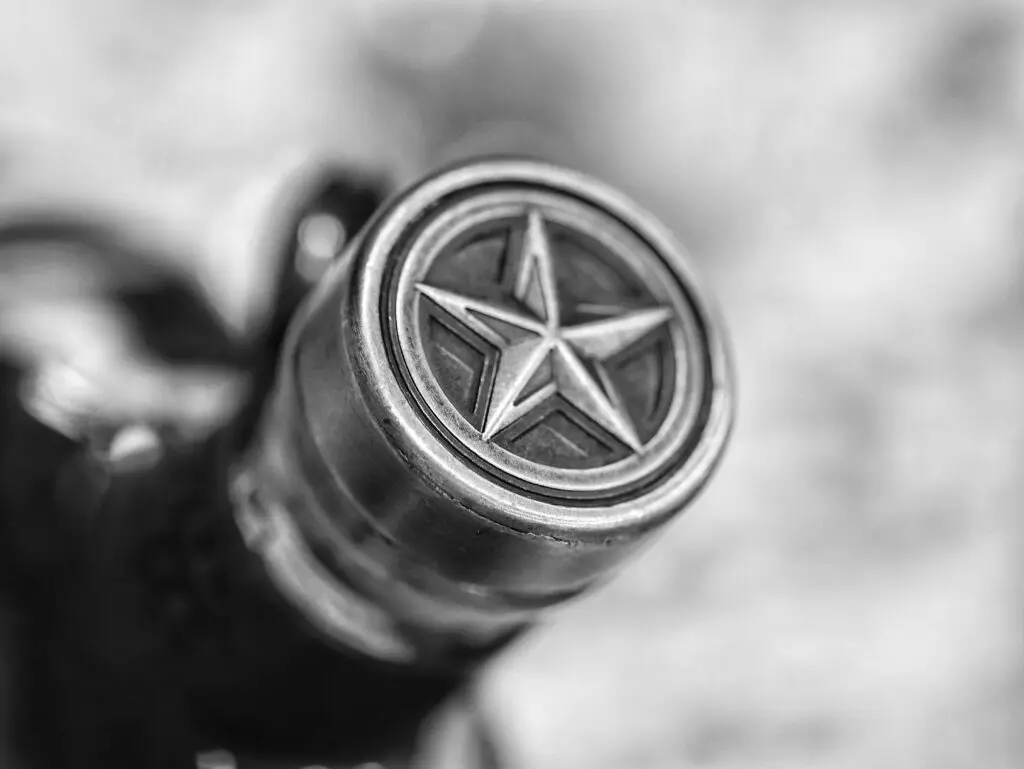 Palate: I'm very surprised to find such heavy rye flavors with each sip. I'm talking cinnamon, orange/citrus zest, fennel seed, cherry cough syrup and peppermint stick ice cream. The age makes itself known with lots of wood varnish and oak. Speaking of oak, it doesn't come off like you're tasting a stave but more like the bark of an oak tree. It's very woody and dry. The mouthfeel has a slightly oily texture but still comes off as a bit thin.
Finish: The finish is thin and not as long lasting as I hoped. Still, there are lingering notes of caramel, cinnamon, and molasses. A good amount is found too like allspice, anise and oak spice. The finish comes off as dry and very tannic. Cocoa powder and Dry cigar wrapper flavors epitomize the one note that remains in my memory long after the sip is complete.
Score: 7.3/10
To be frank, the liquid inside this single barrel seems like it crossed over the threshold of being over-oaked probably a year ago. There are still some great flavors and I find the nose to be exceptional – but it's dry, tannic character move it outside of the realm of "great."
After a second session with it, its strengths and weaknesses came more into focus: the oak is a blessing and a curse . The blessing is that it adds a lot of maturity that can't be artificially replicated. The curse is that it dries out my tongue to an uncomfortable degree. The low proof allowed all of the flavors to be found but it also contributed to the thin mouthfeel. For every 2 ups, there was 1 down.
Final Thoughts
There's no denying just how alluring a 16 year old age statement can be from a bona-fide distillery like MGP/Ross & Squibb. It's one of those rare instances where you can't second-guess buying it or you'll miss out. There were a lot of buyers that gambled with the risk that the single barrels they could find might not be good – or at least $250 good. Obviously I can't speak to every single barrel being the same quality that I found this one as, but it feels like there's probably a good chance most are.
And that brings me to my final thought and one that I'm expanding more on in this article. We might have reached the stage where very old single barrels of MGP just can't be trusted to be worth their pricetag anymore. There is a very specific reason why that seems to apply only to MGP barrels too. So I encourage you to read my article to learn more. As for this bottle of Rebecca Creek, I'm always interested to see how Indiana bourbon matures over time, but my time with this bottle has convinced me more than ever that peak maturity probably occurs between 12 and 14 years old.
Featured Products
Description:

The Aged & Ore Neat Traveler is a complete travel kit for spirits. We combined our widely praised Neat Glass with one of our 3oz Flight Bottles and housed them together in a custom EVA travel case. Perfect for a night away with your favorite pour. The tie
Description:

The Aged & Ore Bottle Flight is a premium set of 4 custom silicone wrapped glass bottles designed to transport and share samples of your favorite spirits. The flight bottles come in a custom EVA travel case that fits perfectly in any small bag. An Aged &
Description:

This Bundle combines two of our crowd favorite products, creating the ultimate travel bundle to bring along your favorite spirits and glassware. Bundle Includes: Neat Traveler (Gray) Bottle Flight (Gray) Note: This bundle is only available in gray and col
*Bourbon Culture is reader-supported. When you buy through links on our site, we may earn an affiliate commission.