*Bourbon Culture is reader-supported. When you buy through links on our site, we may earn an affiliate commission.
The Green River Spirits Company, located in Owensboro, KY, has been running full throttle for over two years now. You may recognize them by their previous moniker: O.Z. Tyler.
But they decided to rebrand themselves in order to lose the stigma from their early days as makers of that awful, rapid-aged Terre pure whiskey.
By all accounts, they are moving in the right direction too. Their distillate is some of the best young distillate in the business and the only thing missing so far is a few more years in the barrel until we see if their entry level products are on par with the other big boys of Kentucky.
Meanwhile, on top of making their own products for their own brand, they are also contract distilling for a handful of Non-Distiller Producers (NDPs).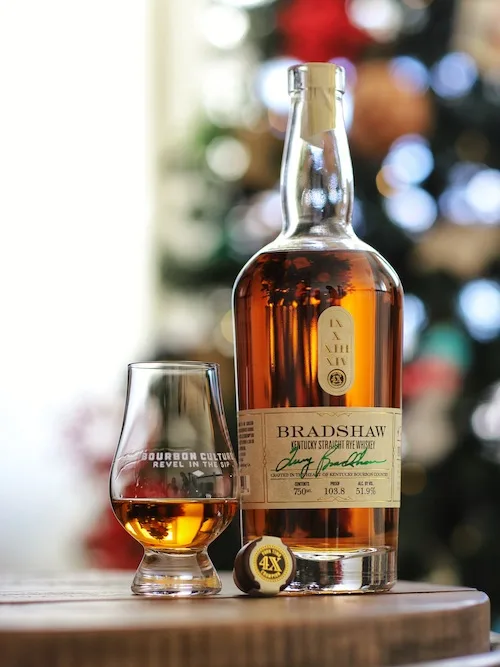 One of these clients happens to be Terry Bradshaw and his whiskey brand. Terry Bradshaw launched a bourbon bearing his own name early in 2021 followed by a rye whiskey towards the end of the year.
I've never paid much attention to the backstory of why a celebrity starts their own spirits brand, all I care about is if it's good. So I must come clean and admit that I really didn't care that Terry was pushing his own brand until I saw it was distilled at the Green River Distillery.
From my perspective, this distillery IS going to be the next big thing from Kentucky. The last big thing was New Riff, but they're kinda treading water right now until they have sufficient stock of extra-aged whiskey.
Green River is different because they used to be a giant distillery, then shut down, but have now revitalized all of their warehouses and distilling equipment. Their capacity is way more than anyone else that has just started distilling in the last 5 years.
Bradshaw Rye Whiskey
Although no information is really present about Bradshaw Rye Whiskey, we can probably deduce it uses the Green River Distillery's in-house 95/5 rye whiskey mashbill.
That's right, it's the same mashbill as MGP but it is not sourced from them. This is also a straight rye whiskey, but the label states that it's aged a minimum of 2 years old.
Another NDP, Wheel Horse, also sources the same rye whiskey at the same age. In fact, the two are pretty similar in specs all around except for one thing: price. The Bradshaw Rye Whiskey comes in at $50 while the Wheel Horse is in the neighborhood of $30.
The difference in proof is negligible too (Bradshaw: 51.9%, Wheel Horse: 50.5%) which makes me wonder if there is any reason behind why the Bradshaw Rye is so much more spendy.
So I decided to a bottle for myself to find out. I sampled this neat in a glencairn.
Tasting Notes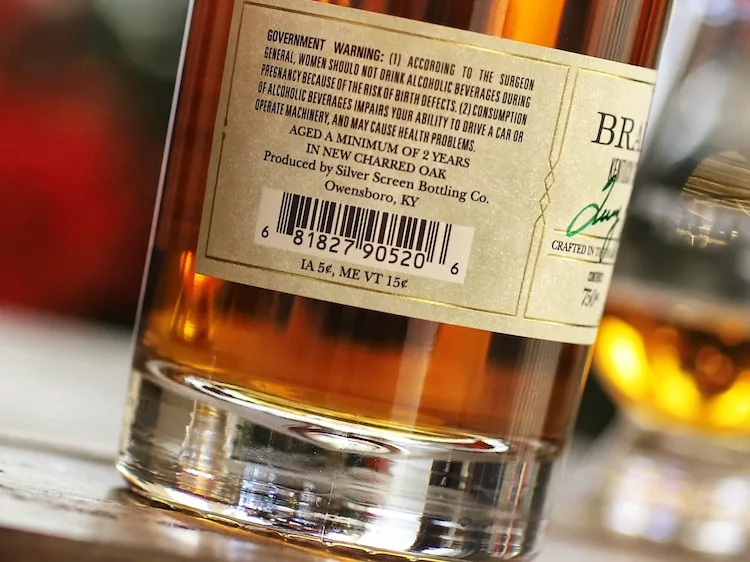 Nose: Scents of baked orchard fruit, vanilla, lime and lemon zest and a hint of banana start off a somewhat classic rye whiskey scent, but I find it to be extra fruity for having such a high amount of rye in the mashbill. Then the strange notes of fennel seed and black licorice hit.
Those are scents I haven't picked up on in any rye whiskey that I've recently reviewed. It makes it unique, but not off-putting. Sweeter notes like melted cinnamon butter and fried donuts have me impressed because it's a sweeter nose than what I was expecting from a 2-year-old rye whiskey.
Palate: Orchard fruits notes again (leaning towards sour apple Jolly Ranchers) with a bit of mint and other herbs. Grassy tones give off the vibe of a young whiskey, but don't distract that much.
In fact, there is a bit of underlying youth to the whiskey but it's nowhere what I expected it to be. Flavors of melon rind, damp forest floor and a thin layer of caramel sauce sweetness round out the notes on the palate. Not too much, but just enough to not be a disappointment.
Finish: Sweet and spicy notes linger around and provide a much more grassy and floral ending than the nose and palate would have predicted. Prickly cinnamon and Pine Sol combine with black and white pepper and cooling menthol. A tiny bit of new shoe leather shows that the age hasn't exerted itself on the distillate yet.
Score: 5.5/10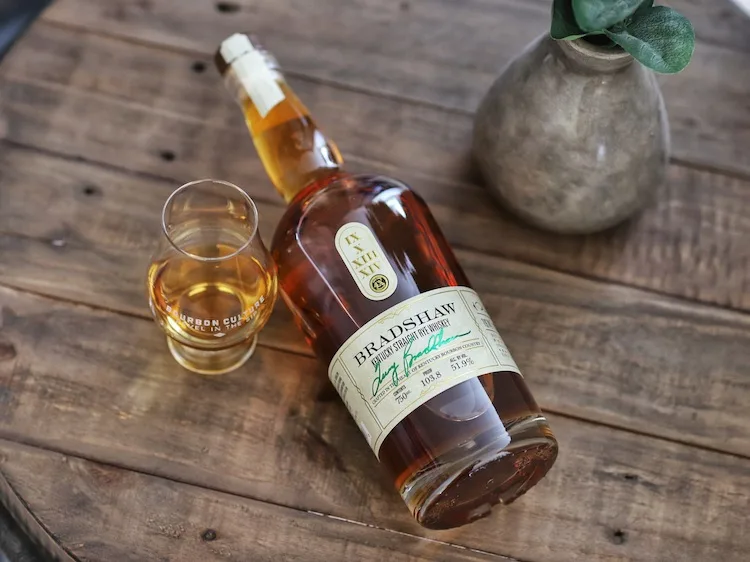 For being 2 years old, I'm amazed at how much potential this rye whiskey showed. The color seemed like it was going to be thin, watery and way too young, but it was not.
I expected it to come off as bitter, astringent or "chemical-like," but was happy to find none of that. In the end, this Bradshaw rye genuinely surprised me for what it is and what it looks like it's going to be when it grows up. Make no mistake, it's still a youthful rye, but I've tasted far worse whiskies that are much older than this.
Once you're done with the sip and check your wallet, that's when the reality starts to set in. This rye whiskey is simply not a good value.
The quick math puts it at $25 per year aged; an exorbitant fee that makes even the Kulsveen's over at Willett say "wow, they might be pricing their products a little bit too high" (that's a little inside joke, Willett's prices are absolutely insane). It's not just a bad value, it's a terrible one.
But this will matter very little to the people who are fans of Terry Bradshaw and/or the city of Pittsburgh. It will sell even though it shouldn't.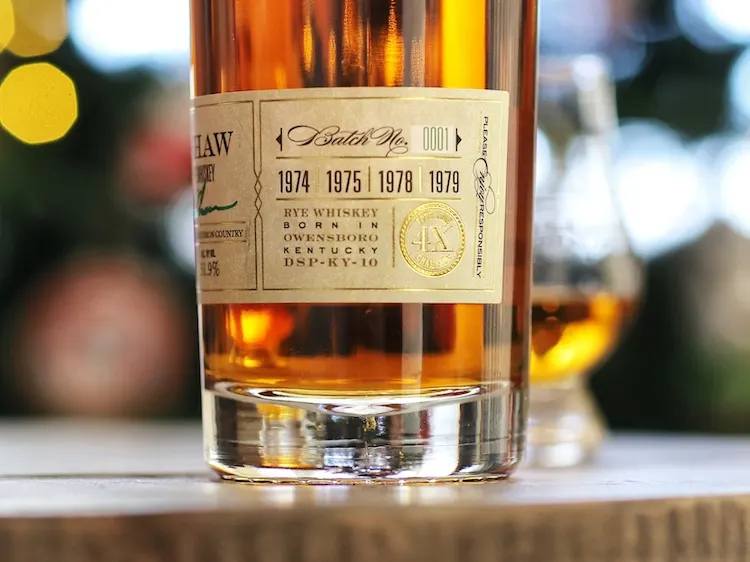 Final Thoughts
The only thing I can hope for is that as the rye whiskey at Green River Distillery continues to age, that the Bradshaw brand keeps the price right where it is rather than raising it as it gets older.
This is what Peerless did and although you can still find thousands of 2-year-old Peerless Rye Whiskey setting on the shelves to this day, at least they didn't increase the price as the age increased.
The real lesson to be learned from all of this is that brands need to stop pushing out any whiskey before it's reached four years old. The odds of it being good are small. It almost never ends up being a good value for the consumer and the brand risks turning them off from the brand forever if it doesn't deliver the taste and value that they think is fair. Terry's brand played with fire for this inagural release and they're lucky that Green River has distilled such a good base product to start with, otherwise they'd be hurting for any more of my business in the coming years.
Ratings Breakdown
1 | Disgusting | Drain pour (Example: Jeffers Creek)
2 | Poor | Forced myself to drink it
3 | Bad | Flawed (AD Laws 4 Grain BiB, Clyde Mays anything)
4 | Sub-par | Many things I'd rather have (Tincup 10 year)
5 | Good | Good, solid, ordinary (Larceny, Sazerac Rye)
6 | Very Good | Better than average (Buffalo Trace, OGD BiB)
7 | Great | Well above average (Old Ezra Barrel Proof, Old Weller Antique)
8 | Excellent | Exceptional (Michter's Barrel Proof Rye, Four Roses Barrel Strength)
9 | Incredible | Extraordinary (GTS, 13 Year MGP or Canadian Rye)
10 | Insurpassable | Nothing Else Comes Close (William Larue Weller)
Featured Products
Description:

The Aged & Ore Neat Traveler is a complete travel kit for spirits. We combined our widely praised Neat Glass with one of our 3oz Flight Bottles and housed them together in a custom EVA travel case. Perfect for a night away with your favorite pour. The tie
Description:

The Aged & Ore Bottle Flight is a premium set of 4 custom silicone wrapped glass bottles designed to transport and share samples of your favorite spirits. The flight bottles come in a custom EVA travel case that fits perfectly in any small bag. An Aged &
Description:

This Bundle combines two of our crowd favorite products, creating the ultimate travel bundle to bring along your favorite spirits and glassware. Bundle Includes: Neat Traveler (Gray) Bottle Flight (Gray) Note: This bundle is only available in gray and col
*Bourbon Culture is reader-supported. When you buy through links on our site, we may earn an affiliate commission.