*Bourbon Culture is reader-supported. When you buy through links on our site, we may earn an affiliate commission.
Blue Note Bourbon is a brand that is produced by the Blue River Distilling in Memphis Tennessee. It's been operating since 2018 in a distillery that used to produce vodka.
Although they have the word "Distilling" in their name, I do not believe they have actually distilled any of their own whiskey, nor do they have plans to.
Instead, they are a non-distiller producer (NDP) who sources their barrels from other distilleries to use under their own label.
Blue Note's early fame came from a few age-stated releases that used sourced bourbon from Cascade Hollow; makers of George Dickel Tennessee Whiskey. There was a 17-year-old bourbon that was a very limited release and fairly well-received.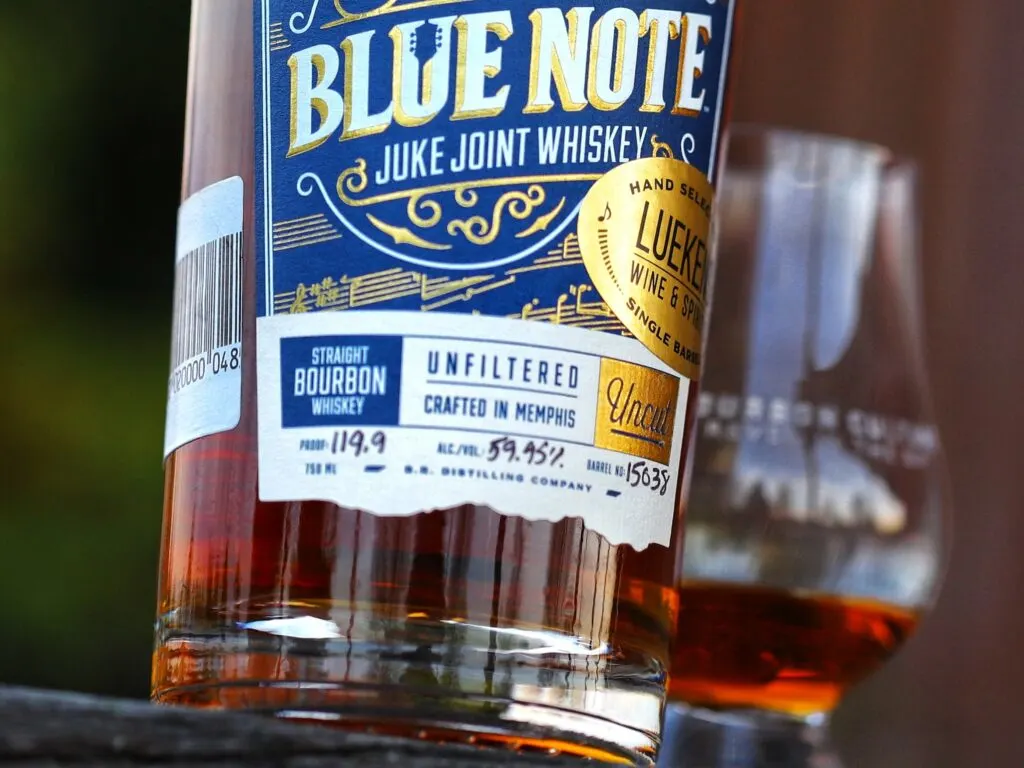 Their bread and butter for these first couple of years was a bourbon that was a blend of two different 9-year-old Dickel mash bills. One was their standard 84% corn, 8% rye and 8% malted barley recipe while the second was an experimental mash bill (similar to the kind that Barrell Craft Spirits used to source) that their website says was 70% corn, 22% rye and 8% malted barley.
The early releases came in a tall, slender glass bottle like Willett or the Buffalo Trace Antique Collection uses.
But the bottle I'm reviewing today, which has been sourced from an undisclosed distillery in Kentucky, was changed to a shorter, more squat bottle. There will be no mistaking the old bottles for the new ones because they now carry the name "Juke Joint" on the label.
Blue Note Juke Joint Uncut Whiskey
Blue River Distilling obviously has a thing for having their releases carry musical-themed names. Today's bottle I'm reviewing is called "Blue Note Juke Joint Whiskey." It's a four-year-old bourbon distilled in Kentucky using a 70/21/9 ryed mash bill.
That bourbon's age and recipe points the finger at Green River Distilling (formerly known as O.Z. Tyler) in Owensboro being the producer. You may be familiar with them through their own house brand under the same name or in other NDP's products like Bradshaw Kentucky Bourbon or Wheel Horse Bourbon.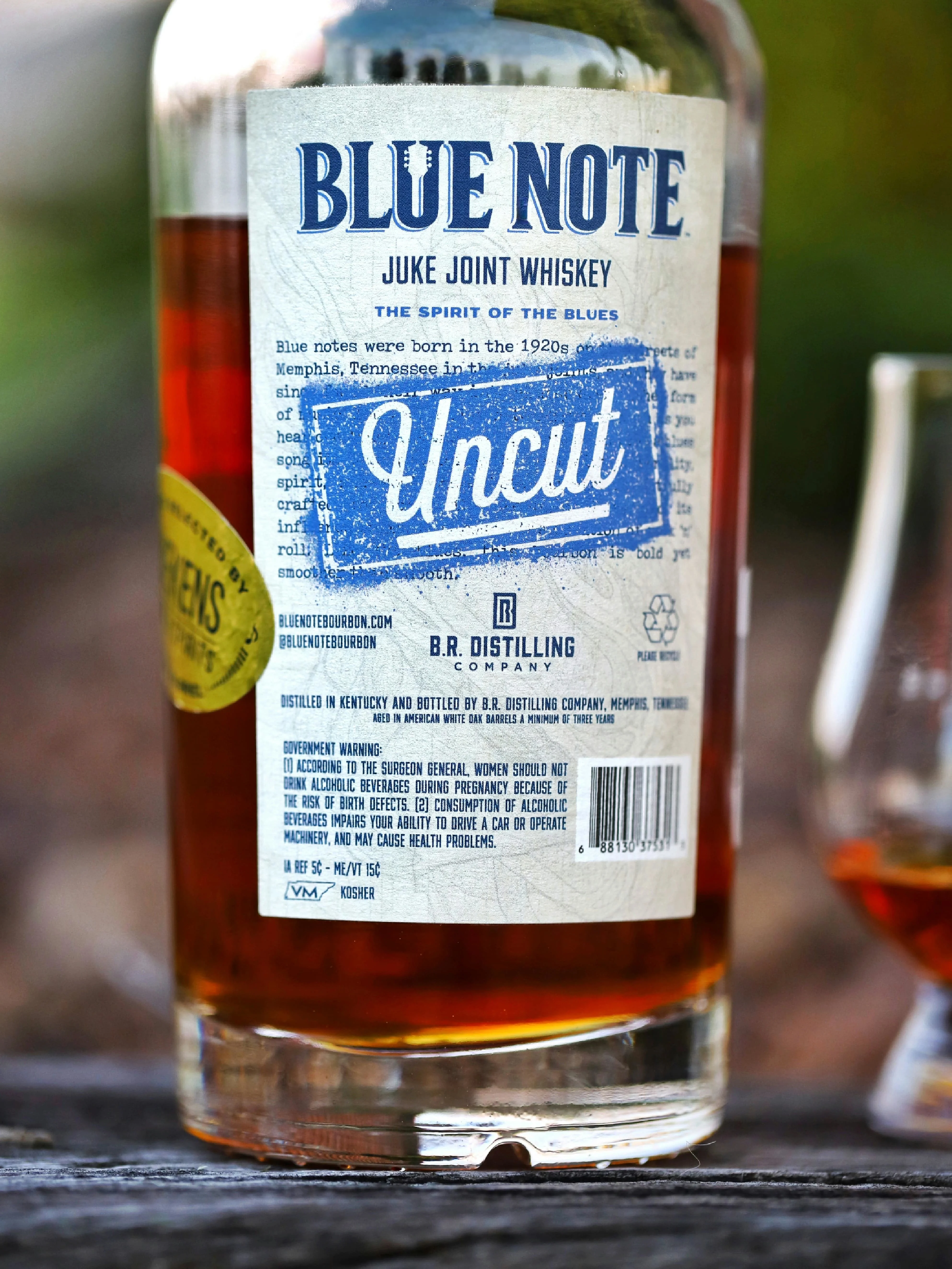 Green River Distilling Warehouse Collapse June, 2019
B.R. Distilling Company had hundreds or thousands of barrels aging in storage facilities located in Owensboro Kentucky at the O.Z. Tyler Distillery (it was not yet renamed to Green River Distilling) in 2019.
That June during a terrible summer storm, a warehouse collapse caused 20,000 barrels to come crashing down. The cleanup efforts were massive and a majority of the intact barrels spent the entire summer and some of fall baking on the ground under the hot Kentucky sun.
When the barrel batches were ultimately plucked from the muddy ground, the damage to Blue Note's inventory was less than what was previously thought. Only about 4,000 of the original 20,000 were completely destroyed.
Survivor Barrels of the June Collapse
B.R. Distilling Co was able to salvage a good amount of their barrels from the mess. They decided that the bourbon inside was still usable even if the surviving barrel outsides appeared dirty and worn.
Not wanting them to go to waste, Blue Note decided to release these barrels individually in a new Blue Note Uncut/Unfiltered Single Barrel release.
Blue Note typically bottles their bourbons at 93 proof, but the bottle before you clocks in at 119.9 proof. It is single barrel No. 15038 (which might indicate it was distilled on February 7, 2015) and was chosen by Luekens Wine & Spirits.
Even though the rear labels age statement says it was aged for more than 3 years, these all should be 4 years old.
The fact remains that this is a pretty young bourbon. Blue River said they had to dump the barrels because of the condition they were in. I think the age escaped most people when they bought it since the story behind it was so good.
Would the barrels being exposed to the elements for a summer really help it mature faster? I'm here to give it a try. A big thanks to my friend Evan for the opportunity to taste this. As usual, I do all of my reviews with a neat pour in a glencairn.
Tasting Notes
Nose: Halloween Candy Corn, roasted corn, a hint of honey and slightly charred wood all are found first. The nose isn't bad, but it's also not the most interesting bourbon I've ever had. There are trace notes of cherry & hints of vanilla bean blossom and nougat if you look hard enough. What I'm more surprised at is how there is a lack of graininess or ethanol-forward scents.
Palate: Hot on the tongue with lots of spice and grainy corn. It makes it hard to want to continue holding in my mouth for too long because the heat builds rapidly. Some of the more rye-forward notes are obvious right away.
Cherry, mint, warm cinnamon and a bit of tarragon can all be found. There is a hint of something savory and I can't quite put my finger on it. Lemon icing and other citrus rind notes are a nice bonus too. The main issues I have with the flavors on the palate can't seem to dodge this youthful corn note.
Take those away (and some of the heat it's packing) and you might have a decently approachable bourbon. Damn, did I just make a case for proofing this bourbon down?
Finish: Drying wood on the tongue doesn't do much to help earn any points from me. Otherwise, the finish is kind of one dimensional being best summed up by saying"sweet oak spice." Yes, those are three different and flavors but they seem very cohesive. Not a whole lot gets noticed aside from them.
Score: 5.5/10
Take away the excellent nose and this bourbon suddenly becomes a "4." Make the palate and the finish on par with the nose and this suddenly becomes a "7." They really are that different.
Unfortunately I found this barrel in need of more maturation time no matter how you slice it. I understand they were in a pickle with claiming the barrels as a loss or using them right away, but surely there had to be a third option.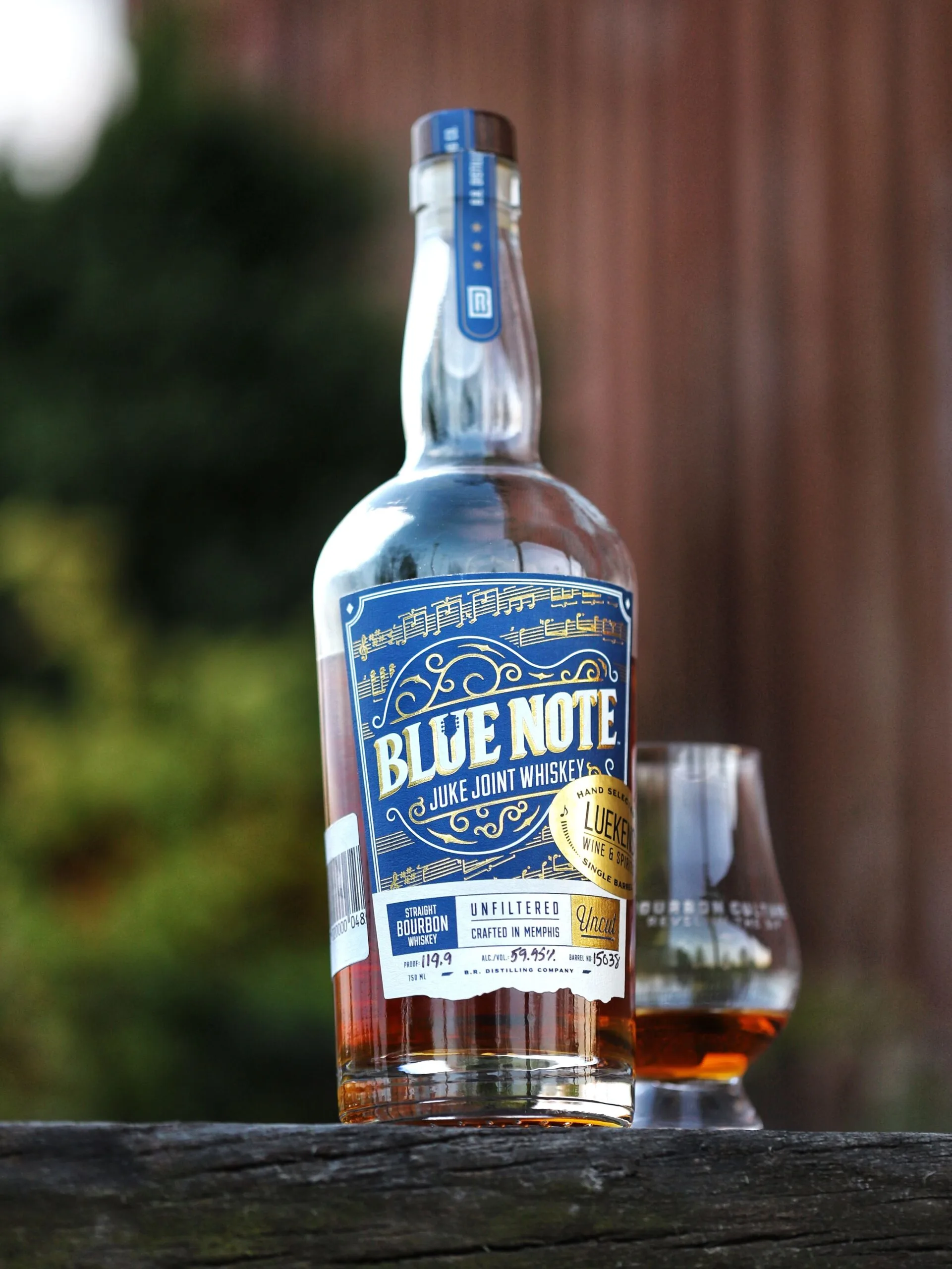 To most people, buying Juke Joint Uncut Barrels might seem like a great idea. They're not at an expensive price point and the single barrels are high proof.
Outwardly, this makes the value something that even I would consider buying. But bourbon is so much more than numbers. This hasn't had a chance to fully develop and allow the natural interactions between distillate and charred oak barrels help clean up the flavor profile.
If only there was a way to allow the barrels to continue aging after they had been plucked from the mud.
Final Thoughts
Juke Joint Single Barrels provide a really fun story of a very serious and destructive event in Kentucky. At least something could be said for not letting the liquid go to waste.
But good stories don't always make good American whiskey. In Blue Note's defense, at least they tried. I know many were taken in by this interesting bottle but in reality it still needed more time in the barrel.
This is why I would say that you shouldn't ignore the overall drinkability of Blue Note as a whole, but maybe skip the single barrel versions like this one for now.
Featured Products
Description:

The Aged & Ore Neat Traveler is a complete travel kit for spirits. We combined our widely praised Neat Glass with one of our 3oz Flight Bottles and housed them together in a custom EVA travel case. Perfect for a night away with your favorite pour. The tie
Description:

The Aged & Ore Bottle Flight is a premium set of 4 custom silicone wrapped glass bottles designed to transport and share samples of your favorite spirits. The flight bottles come in a custom EVA travel case that fits perfectly in any small bag. An Aged &
Description:

This Bundle combines two of our crowd favorite products, creating the ultimate travel bundle to bring along your favorite spirits and glassware. Bundle Includes: Neat Traveler (Gray) Bottle Flight (Gray) Note: This bundle is only available in gray and col
*Bourbon Culture is reader-supported. When you buy through links on our site, we may earn an affiliate commission.