*Bourbon Culture is reader-supported. When you buy through links on our site, we may earn an affiliate commission.
Barrell Bourbon Batch 020 came on the heels of the awards that Batch 018 and Batch 019 racked up at the San Francisco Spirits Competition in 2019. Continuing to use older aged stocks of bourbon, they blended together 10 to 14 year old barrels from Kentucky and Tennessee to try and find yet another new and interesting profile to focus on. This batch happened to be a profile of floral notes and leaned towards a less intensive sweetness to let other notes shine through.
As with any Barrell Batch, I highly encourage you to make it the first drink you have during your session. I find that drinking other whiskey before it can really change the way the flavors were meant to be tasted when the guys at Barrell blended everything together. I don't know why this is yet, but give it a try for yourself. Without further ado, let's get down to tasting just what Barrell was able to cook up with this batch. I sampled this neat and in a glencairn.
Tasting Notes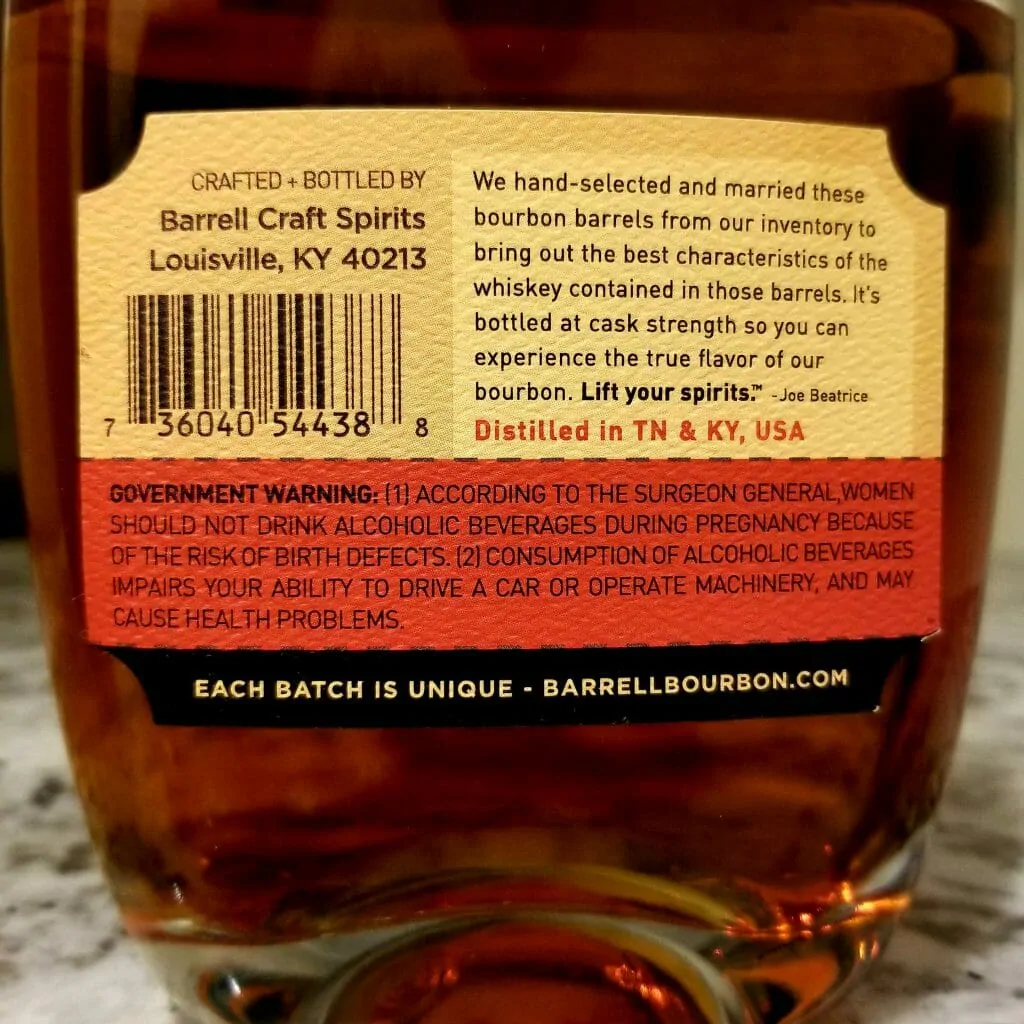 Nose: the aroma starts off with baked goods like cinnamon apple strudel and cherry pie filling. The soft floral notes waft around and are difficult to detect at first, but eventually begin to build as the dram goes on. There's also some essences of butterscotch pudding packs which creates a really nice contrast of sweetnesses. The oak on this one stays in the background, but is generally sweet and does not have much bite.
Palate: A very sweet palate that starts off with toasted brown sugar and cinnamon raisin bread along with roasted pears. There's a decent amount of oak, pipe tobacco and clove to show off some of its age, which I'm all for! And to add some extra complexity, I detect some cherry licorice. There's Earl Gray tea, but since it's a bit lighter in the flavor of the rest and has a tendency to blend into the background, it is kind of faint.
Finish: Sweet fruity notes stick around like fig jam and a handful of black cherries. There's some decent rye spice that are peppery slightly herbal. Dark chocolate really helps tie any flavor notes together and it works very well here. I can also taste some wet tobacco and lime zest that gives a little extra citrus kick at the end. It's very well done.
Score: 8/10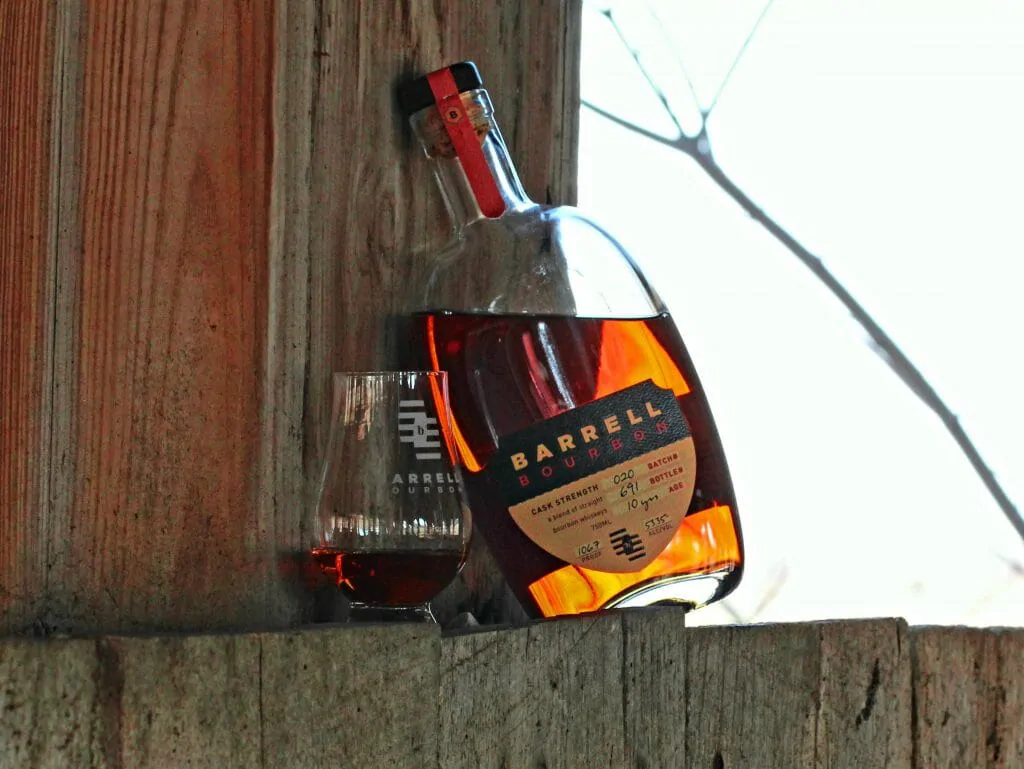 Barrell Bourbon demonstrates another terrific example of how blending multiple distillates together can still focus on the desired profile they wanted. Although this particular batch isn't as floral-forward as I was thinking it would be, I was still quite impressed overall with it. And I think to many other palates, the floral notes will be even more amplified than they were with me. The old age of the barrels and their effects on the distillate are played down by the folks who post tasting notes on Barrell's website, but I think they were actually noticeable with every sip… and in a good way!
Final Thoughts
If there is one bourbon that Barrell put out last year that's a guaranteed crowd-pleaser, I would say that Batch 020 falls right into that "Goldilocks Zone" of being just right in everything it does. So if you were on the fence with buying any of Barrell's bourbon batches from last year, Batch 020 might be the one for you.
Ratings Breakdown
1 | Disgusting | Drain pour (Example: Jeffers Creek)
2 | Poor | Forced myself to drink it
3 | Bad | Flawed (AD Laws 4 Grain BiB, Clyde Mays anything)
4 | Sub-par | Many things I'd rather have (Tincup 10 year)
5 | Good | Good, solid, ordinary (Larceny, Sazerac Rye)
6 | Very Good | Better than average (Buffalo Trace, OGD BiB)
7 | Great | Well above average (Old Ezra Barrel Proof, Old Weller Antique)
8 | Excellent | Exceptional (Michter's Barrel Proof Rye, Four Roses Barrel Strength)
9 | Incredible | Extraordinary (GTS, 13 Year MGP or Canadian Rye)
10 | Insurpassable | Nothing Else Comes Close (William Larue Weller)
Featured Products
Description:

The Aged & Ore Neat Traveler is a complete travel kit for spirits. We combined our widely praised Neat Glass with one of our 3oz Flight Bottles and housed them together in a custom EVA travel case. Perfect for a night away with your favorite pour. The tie
Description:

The Aged & Ore Bottle Flight is a premium set of 4 custom silicone wrapped glass bottles designed to transport and share samples of your favorite spirits. The flight bottles come in a custom EVA travel case that fits perfectly in any small bag. An Aged &
Description:

This Bundle combines two of our crowd favorite products, creating the ultimate travel bundle to bring along your favorite spirits and glassware. Bundle Includes: Neat Traveler (Gray) Bottle Flight (Gray) Note: This bundle is only available in gray and col
*Bourbon Culture is reader-supported. When you buy through links on our site, we may earn an affiliate commission.