*Bourbon Culture is reader-supported. When you buy through links on our site, we may earn an affiliate commission.
Distilled & Bottled by Ardbeg
Region: Islay
Type: Single Malt
ABV: 50.7%
Age: NAS
Color: Light Amber
For Ardbeg's 2020 Committee Release (which is a basically the fan club for Ardbeg), "The Blaaack" was an idea whereby they take standard Ardbeg ex-bourbon cask aged whisky and finished it in New Zealand Pinot Noir casks. Why New Zealand? Apparently it is the furthest inhabited nation from Ardbeg's location. And since sheep in New Zealand outnumber people (by perhaps as many as 7:1), the name denoting a bleating sheep seemed appropriate. This whiskey was bottled without chill filtration or added color.
Tasting Notes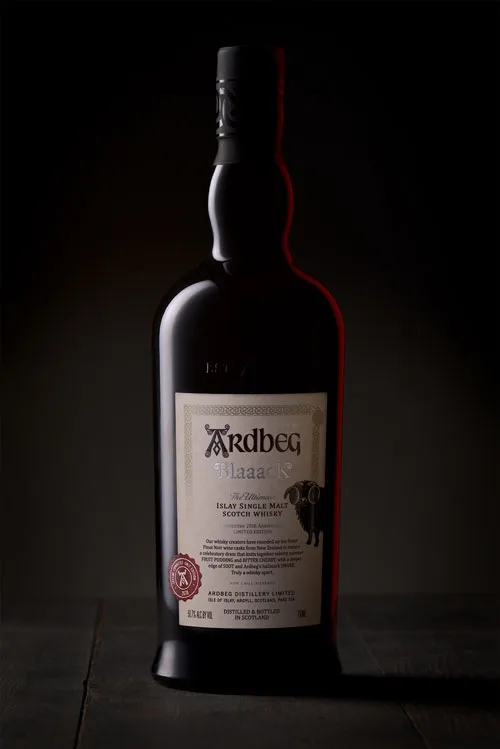 Nose: A sweet start with strawberries and cream, vanilla, green melon and banana. Then comes a shift to a savory bacon note with burnt oak & gentle tendrils of smoke.
Palate: The mouthfeel is oily and pleasant. It trends drier than the nose with some tannins, leather, pepper and burnt toast. Sweet notes of smoked raspberry and strawberry are also found.
Finish: A long, dry and warming finish with dark chocolate and dark roast coffee notes. Lingering notes of smoked meats, campfire embers and toasted barley bread can also be found.
Rating: 8/10
Conclusion: This is very good. I feel like Ardbeg's malt works well with a wine finish and I prefer this to most of the peated, wine-finished bottles I've had. Where I struggle with any Ardbeg special release is on price, scotch drinkers like to joke about the Ardbeg tax but the price creep on these special releases makes them harder to justify against their excellent core bottles: Corryvreckan and Uigeadail.
Of note, there is a 46% ABV version of this bottle out and it may have a different profile from my notes, so please check the label out before purchasing!
Featured Products
Description:

The Aged & Ore Neat Traveler is a complete travel kit for spirits. We combined our widely praised Neat Glass with one of our 3oz Flight Bottles and housed them together in a custom EVA travel case. Perfect for a night away with your favorite pour. The tie
Description:

The Aged & Ore Bottle Flight is a premium set of 4 custom silicone wrapped glass bottles designed to transport and share samples of your favorite spirits. The flight bottles come in a custom EVA travel case that fits perfectly in any small bag. An Aged &
Description:

This Bundle combines two of our crowd favorite products, creating the ultimate travel bundle to bring along your favorite spirits and glassware. Bundle Includes: Neat Traveler (Gray) Bottle Flight (Gray) Note: This bundle is only available in gray and col
*Bourbon Culture is reader-supported. When you buy through links on our site, we may earn an affiliate commission.